It's Thanksgiving time folks!
Thank you to everyone who joined us for Thanksgiving! 
We love nothing more than celebrating America's greatest national holiday so it was great that so many of you joined us Thanksgiving!
The chance to celebrate & give thanks to friends & family, and of course enjoy an epic smokehouse feast is one of the best things about Thanksgiving! 
This year was no different...We served up some good old fashioned southern hospitality to you all from Thursday 23rd November - Sunday 26th November & our authentic Thanksgiving Dinner will be returning.
Back by popular demand...Smoked turkey breast, pigs in blanket, tater tots, collard greens, fried cauliflower mornay & homemade gravy- it doesn't get much better than this.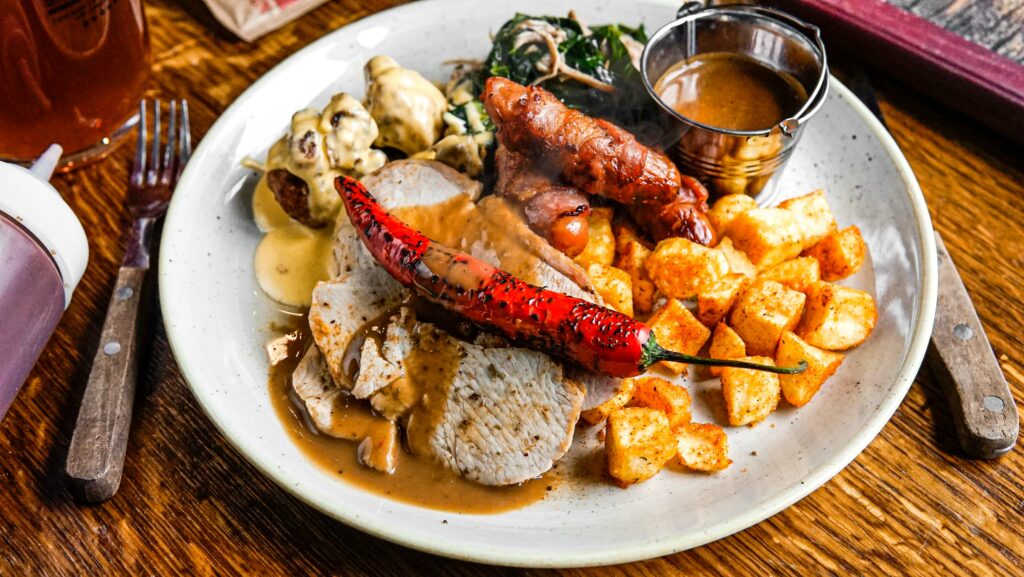 Smokehouse Turkey Dinner
And, to complete the feast a slice of pecan pie! It won't stop with the food either - our incredible Winter Warmers will be back too.
This year's line-up includes three epic winter warming drinks for you to try... Winter spiced Apple- Bayou spiced rum, Jack Daniels Apple, cider & gingerbread, mixed with fresh apple juice. Cinnamon Biscoff Hot Chocolate- a luxurious Biscoff hot chocolate topped with cream. Our tip is to add a drop of the hard stuff & make it boozy. Go for Baileys or a cinnamon whiskey. No line-up is complete without the Hickory's Eggnog- Spiced rum & Advocaat with cream, egg & winter spices. Time to get festive!  They're here until the New Year too.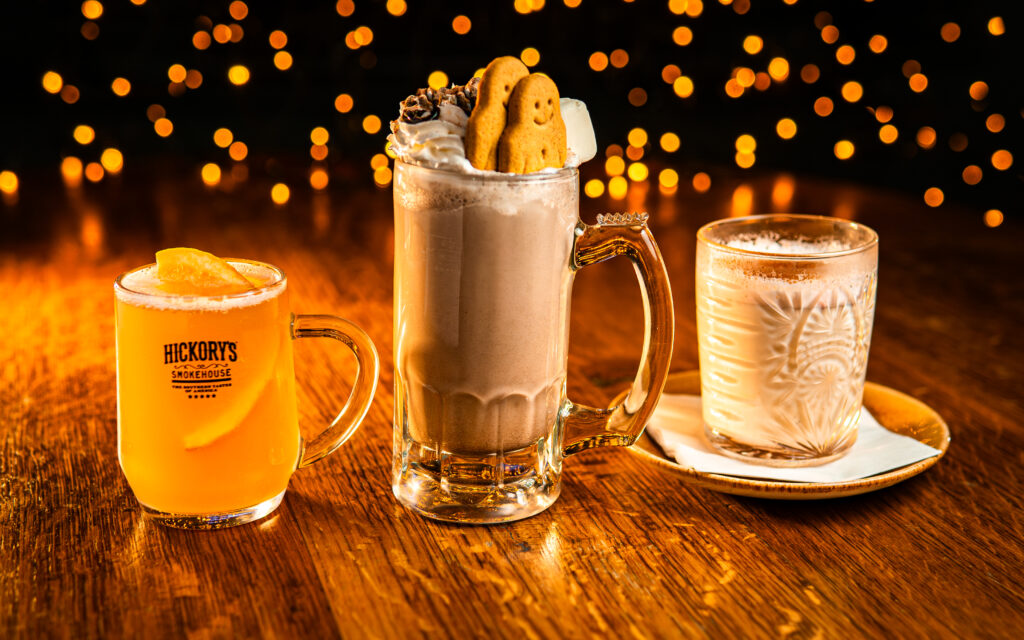 Winter Spiced Apple | Cinnamon Biscoff Hot Chocolate | Hickory's Eggnog
NFL time...
We celebrated all weekend too - there'll be Thanksgiving festive films in the cinema room & colouring for the kids. And, it wouldn't be Thanksgiving without the NFL - with a double bill starting with the Detroit Lions vs Greenbay Packers at 5.30pm followed by the Dallas Cowboys vs Washington Commanders at 9.30pm.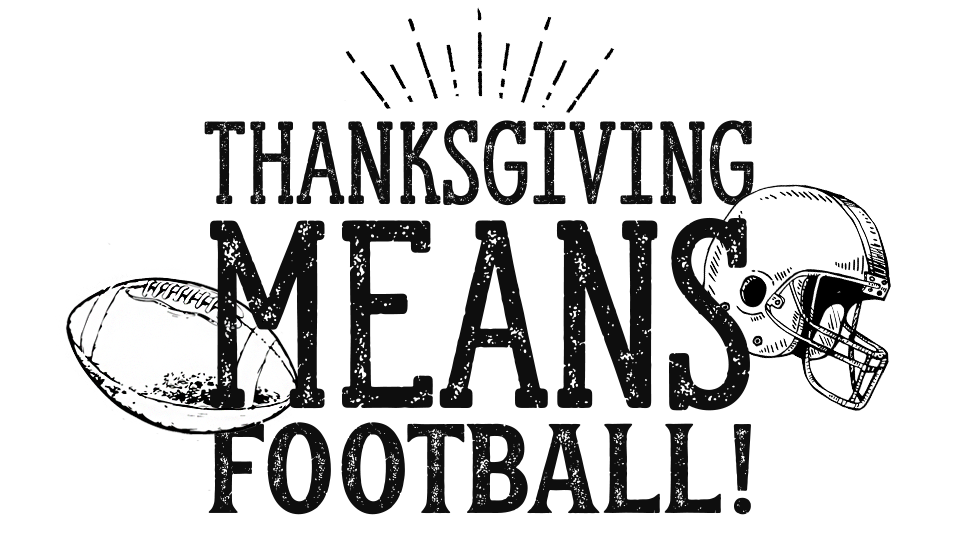 Same time next year folks!
Thanksgiving Smoked Turkey Dinner : K/cal 1694
Pecan Pie with cinnamon peach compote, bourbon infused maple syrup & frozen custard : k/cal 717