Have a Hickory's Christmas!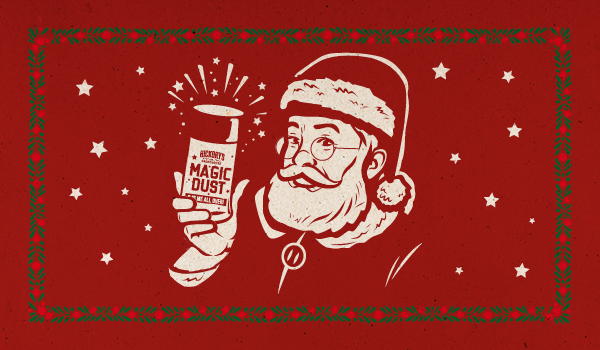 Join us this festive season!
Whether you're thinking of a family gathering, a meet up with friends or a get together with your colleagues. Have yourself a Hickory's Christmas this year!
Our barbecue doesn't take a break. We'll be serving up all your BBQ favourites & smokehouse classics. Plus, all through the festive period (from Monday 27th Nov- 24th Dec), we even have a smokehouse twist to turkey. Our Smokehouse Turkey Dinner includes smoked turkey breast, pigs in blankets, tater tots, collard greens, fried cauliflower mornay & homemade gravy. If that doesn't shout "It's Chriiiiissstmas!" we don't know what does!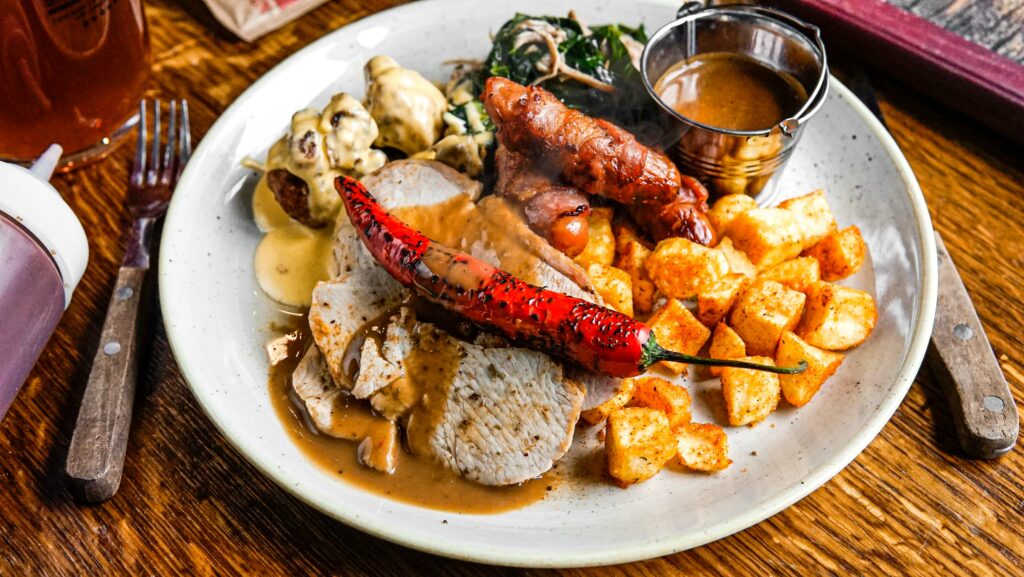 It's not Christmas without a mince pie or two, so we created our Jam Jar Mince Pie Fro-Co!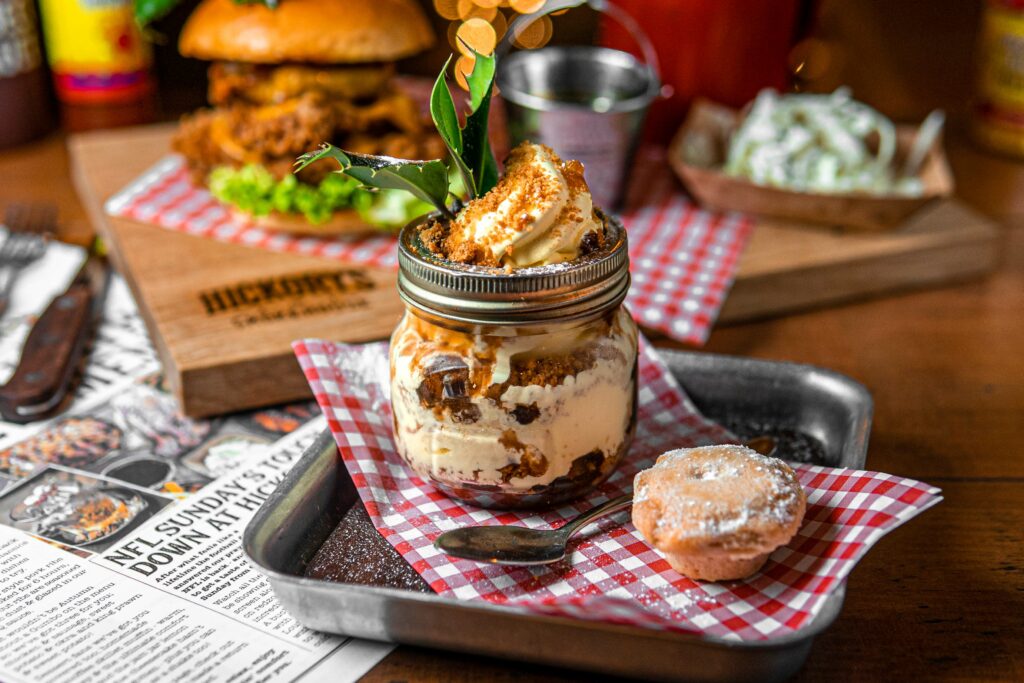 Our Winter Warmers are back from 20th November - the line up includes a Winter Spiced Apple & our Hickory's Eggnog and Cinnamon & Biscoff Hot Chocolate (our tip...make it boozy & add a drop of the hard stuff). Question is which one will you go for?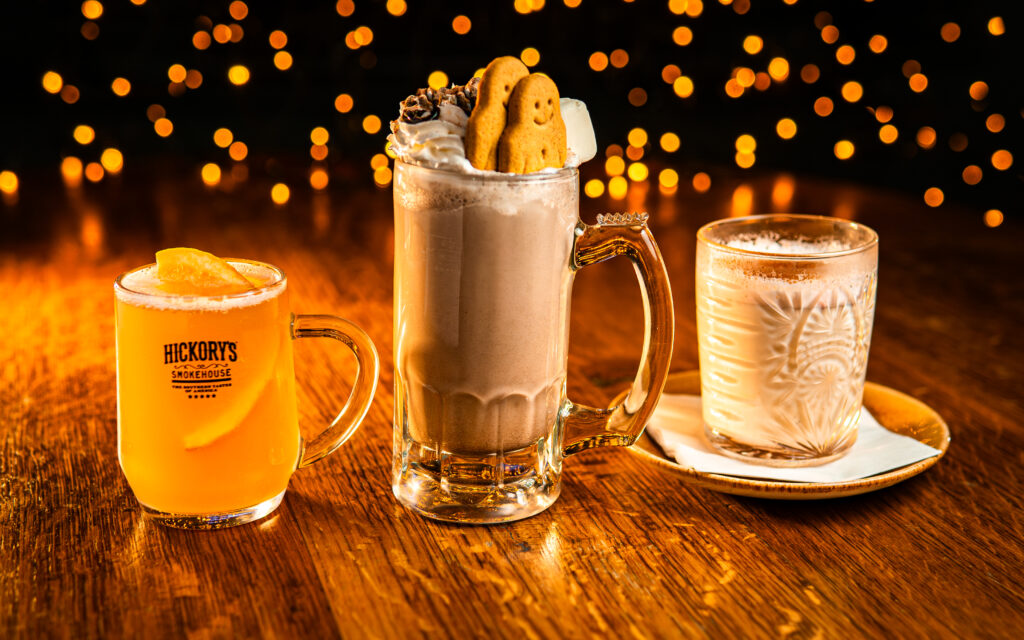 Christmas Gifting covered...
Do you know someone who loves BBQ food?  Their Kansas from their Carolina? Then get them a gift that they really want this Christmas - an authentic taste of the Southern States.
We have a range of sauce packs and you can get all the sauces & rubs on their own - from our secret recipe Magic Dust to the Pitmaster Rub, classic BBQ sauce or go for some heat with a bottle of Hot or Homicide Sauce. The perfect stocking filler.
For years we've trawled bars in the Southern States for the perfect Eggnog recipe & we're so happy to have bottled it for you. This authentic blend of spiced rum, Advocaat, cream, egg & winter spices is just what's needed to get into the festive spirit. All our gifts are available to buy in restaurant.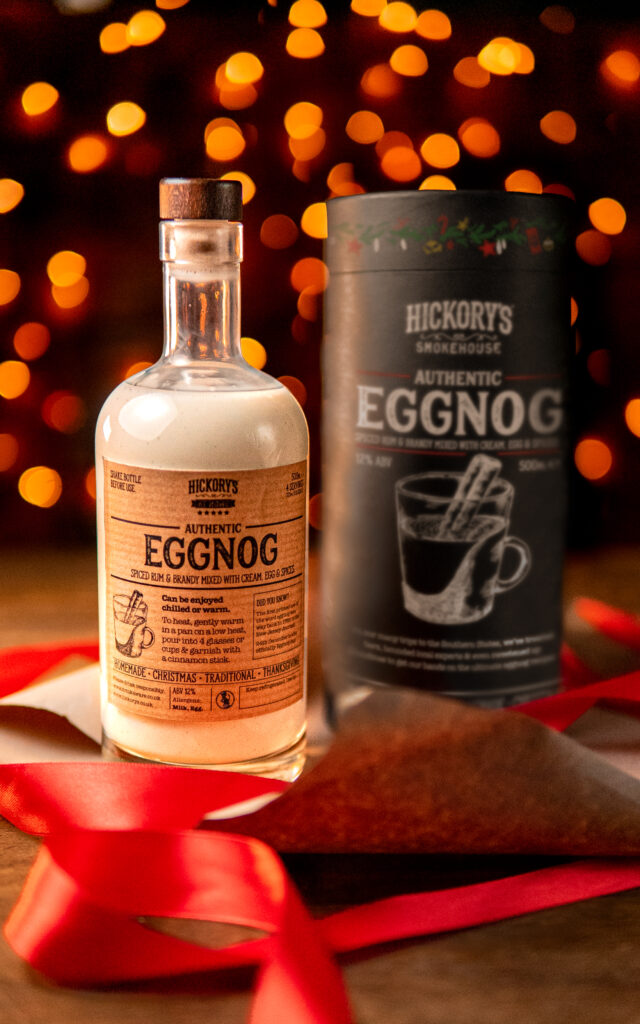 Gift Cards...
For BBQ lovers & Hickory's fans why not treat them to a gift card & let them get their Hicks Fix on you. Our gift cards can be bought in the restaurants or online. We can post them to you. Don't forget the last day for 1st class post is Wednesday 20th December or for last minutes gift our e-cards will be in your inbox straightaway.
So, all that's left to do this holiday season is get together your friends & family & book your table now!