Half a Million Pounds Raised for Cash For Kids!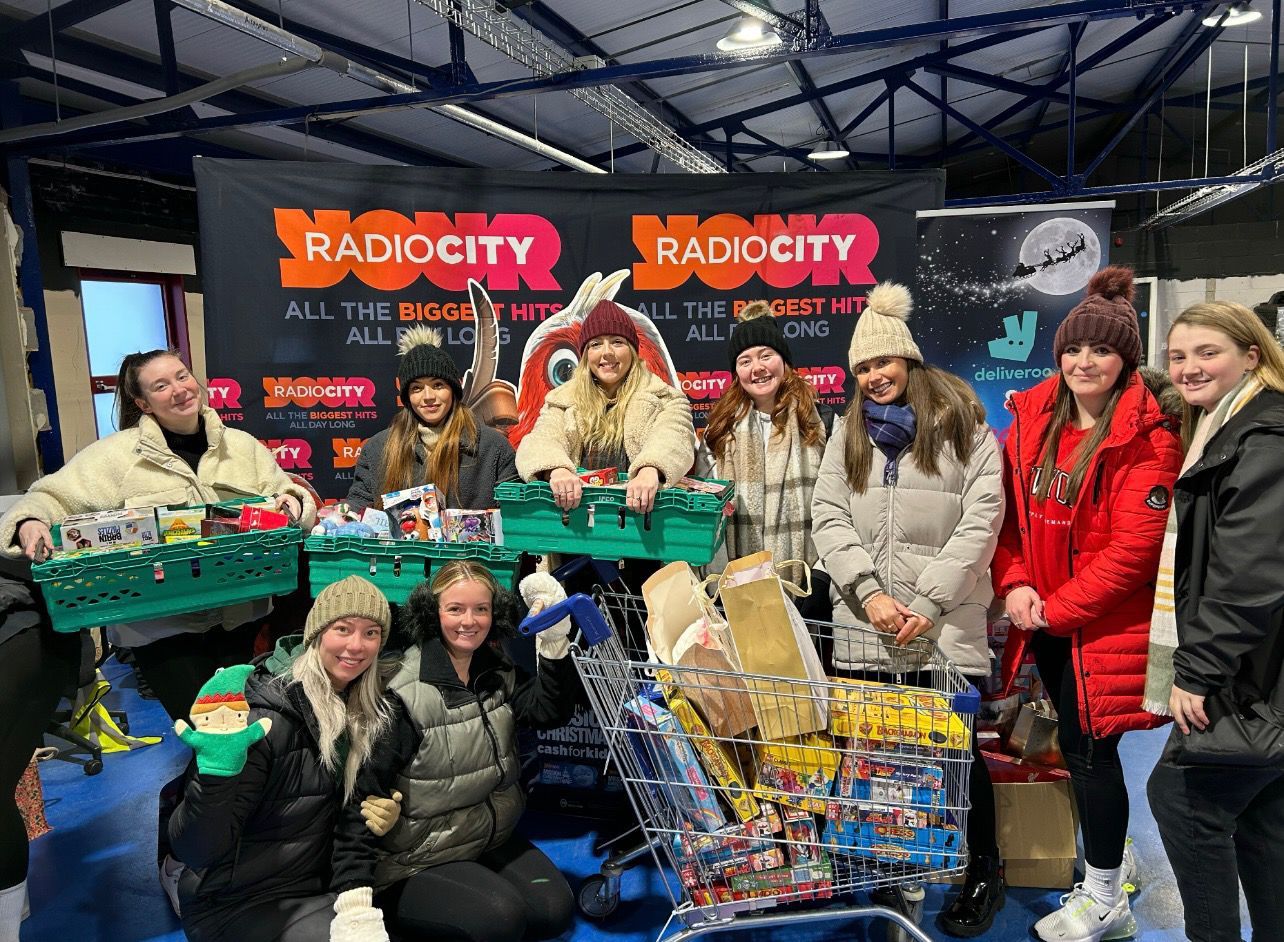 Together, We're Smashing It For Cash For Kids!
We've been proud supporters of Cash For Kids. They are an incredible charity based in our local communities & their mission is simple. To help local children, young people & adults to give them a better & brighter future.
We're absolutely thrilled to announce that, thanks to the tireless dedication of our incredible team and the endless generosity of you, our guests, we've raised a jaw-dropping sum of £523,582! That's right, over half a million pounds & counting!
The Journey To Half A Million
Our amazing team has been at the forefront of a whirlwind of electrifying events & fundraising adventures. From blazing bonfire parties to daring abseiling feats, countless raffles, heart-pounding sponsored hikes up Snowden, charity feasts that touch the soul, and personal challenges that defy limits. We've even walked on fire & braved treacherous Lego landscapes! Is it any wonder that we've surpassed the half-million-pound milestone?
[caption id="attachment_9775" align="aligncenter" width="640"]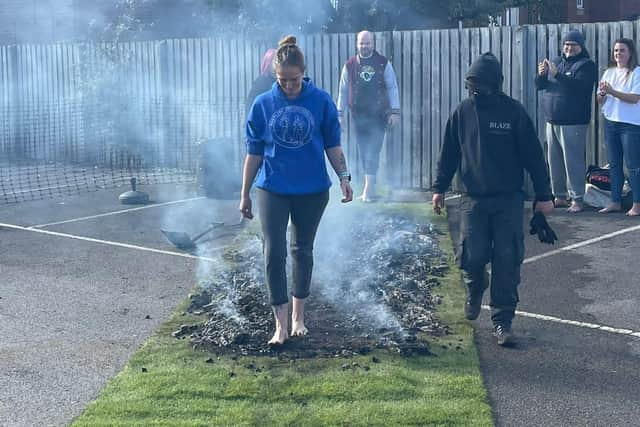 Cash For Kids Fire Walk[/caption]
And speaking of milestones, the phenomenal contributions from you, our guests, and our devoted team have already impacted the lives of over 1400 children across the UK.  The team from Cash for Kids have some stats to share...That's enough to fill all 17 of our Hickory's restaurants not once, not twice, but a staggering three times over! To put it into perspective, it's like filling 710 school buses with hope and possibility.
When you book your table and indulge in your BBQ favourite or a smokehouse classic be sure to save room for the grand finale – dessert.
[caption id="attachment_9473" align="aligncenter" width="640"]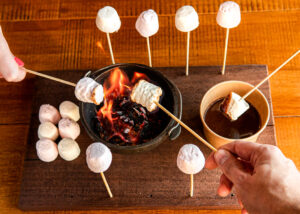 Cash For Kids Campfire Marshmallows[/caption]
Picture yourself, marshmallow skewer in hand, toasting it over your very own table top campfire, ready to dip it into a pot of melted chocolate. As you relish this sweet moment, remember that we donate £1 to Cash For Kids from each Campfire Marshmallow dessert enjoyed, helping local families in their time of need.
Once again, a huge thank you for making it all possible!