National BBQ Month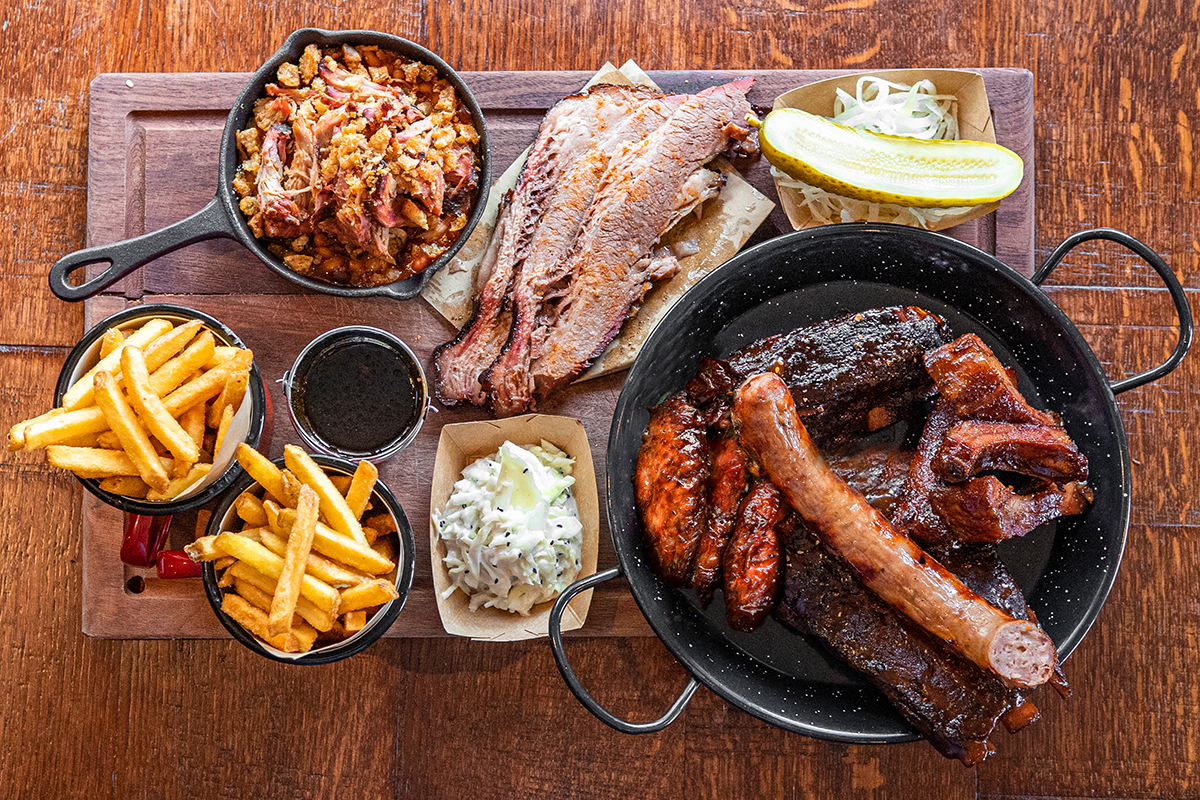 This May is National BBQ Month & here at Hickory's, we're excited to celebrate all things rubbed & smoked.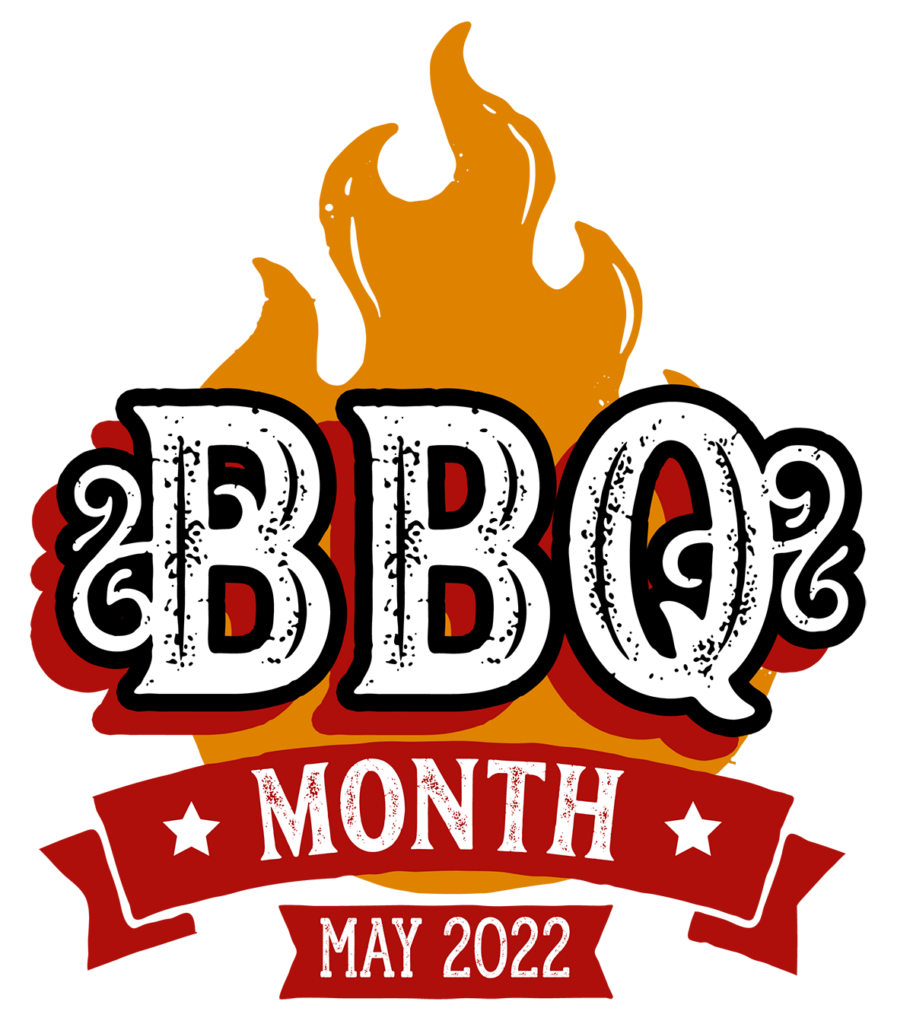 It all started with a road trip across the Southern States of America & we've been proudly smokin' our BBQ & showing our guests good-ole-fashioned Southern hospitality ever since.
It was in Texas, the BBQ capital of the World that some of America's greatest Pitmasters lifted the lid on their grills & taught us how to BBQ… the authentic way.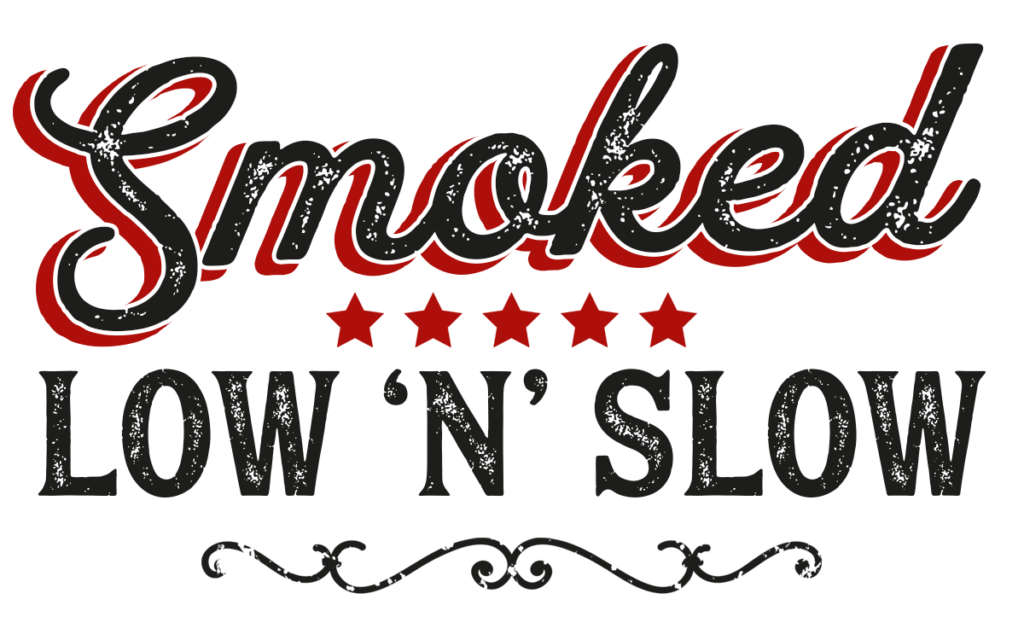 Join us throughout May & explore the smokehouse menu. Go for your usual favourites or why not try something new?
Our Hand-Pulled Pork is lovingly smoked for 14 hours & comes mixed with our classic BBQ Pit Beans. You simply have to try it!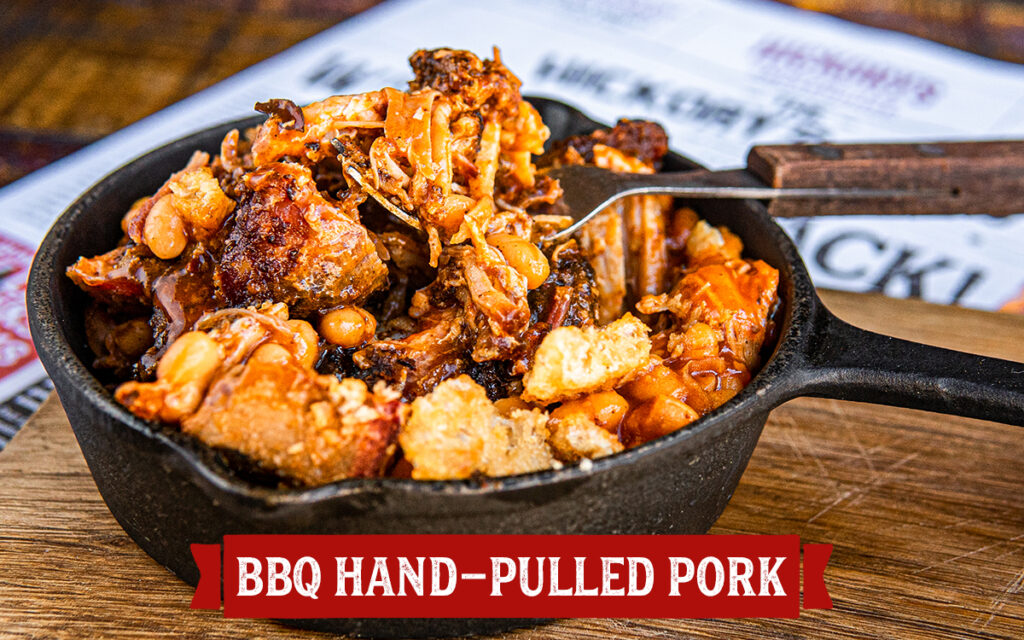 We're particularly proud of our Memphis-style Ribs. You can't have a smokehouse without ribs! Two half racks of smoked back-back ribs smothered in Memphis-style BBQ sauce.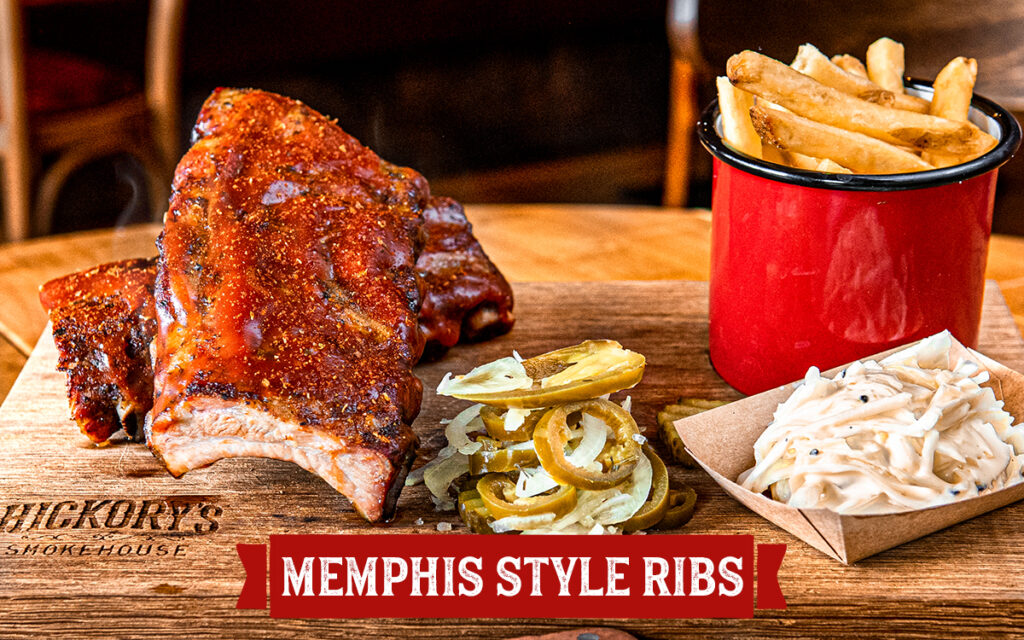 And when you can't decide, don't decide. Our Smokehouse Platter really does have a little bit of everything. Choose from either the Smokehouse Platter for one or for two, if you've got a friend that wants to take on this challenge!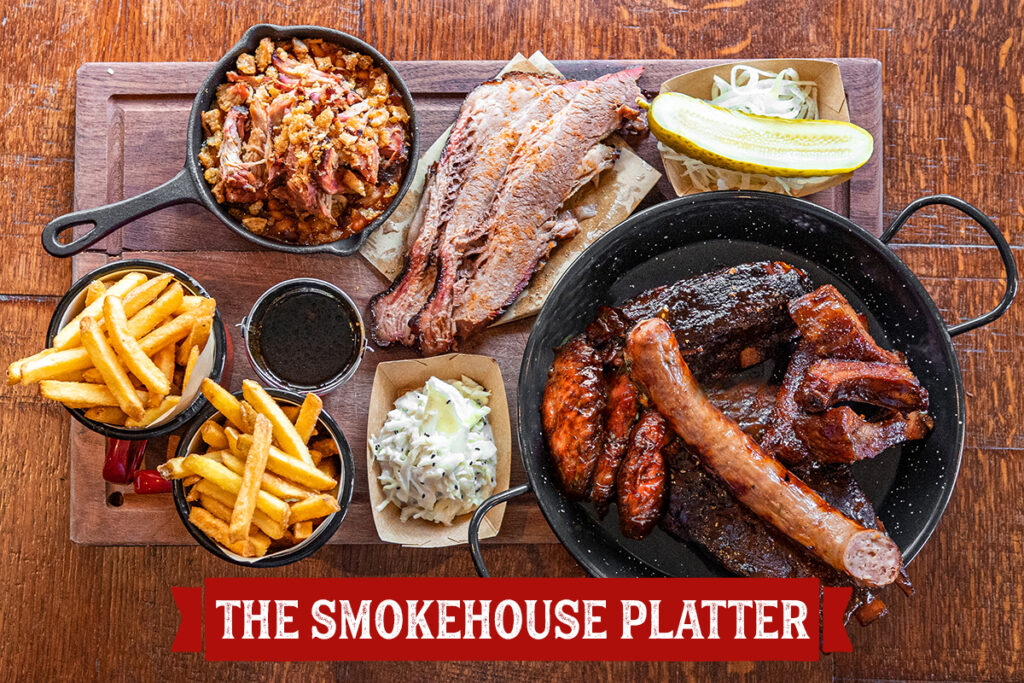 And if you can't join us at your local Hickory's this National BBQ Month, then head to Hickory's At Home where you can choose from all your smokehouse favourites & have them delivered right to your door - from the smokehouse to your house. All you need to do is the heatin' & the eatin'.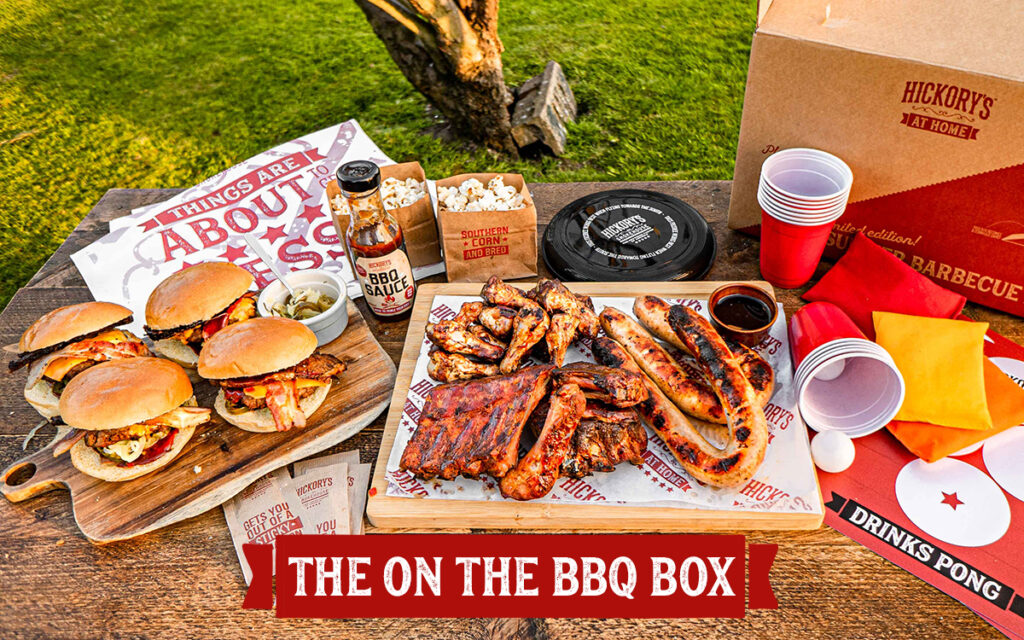 Fire up the coals once again for the return of our On The BBQ Box. Get the gang together & have your very own yard party!
Forget tiny chipolatas & burgers burnt to a crisp… this is BBQ… Hickory's style!