Hickory's Shrewsbury!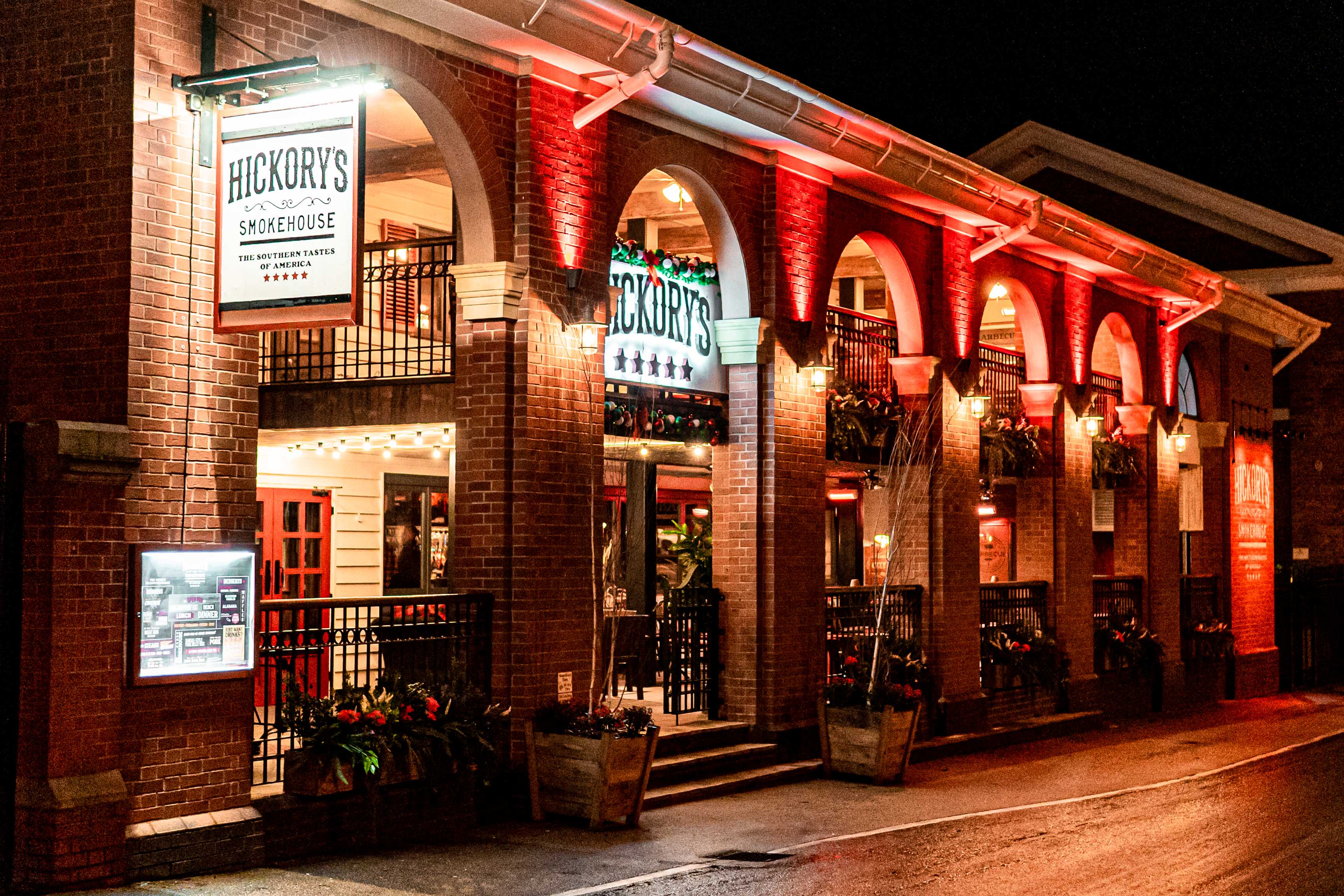 We are now open!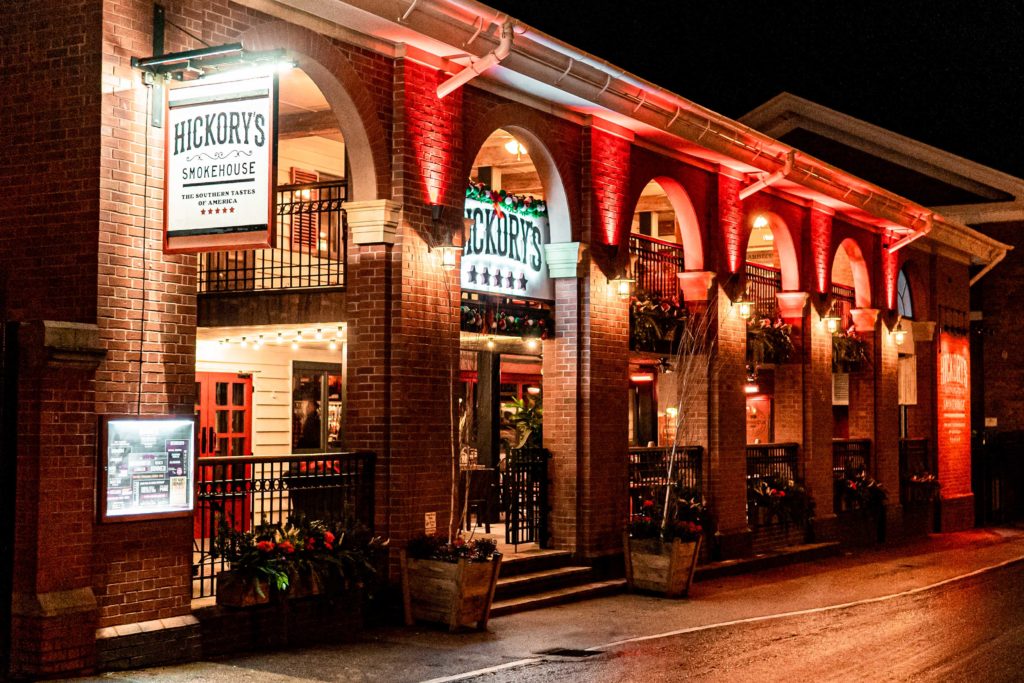 You'll find us on the banks of the River Severn at the former Waterfront Bar next door to The Armoury. If you've ever been to our original Hickory's in Chester then you'll know we love a location on the river and this is a stunning one!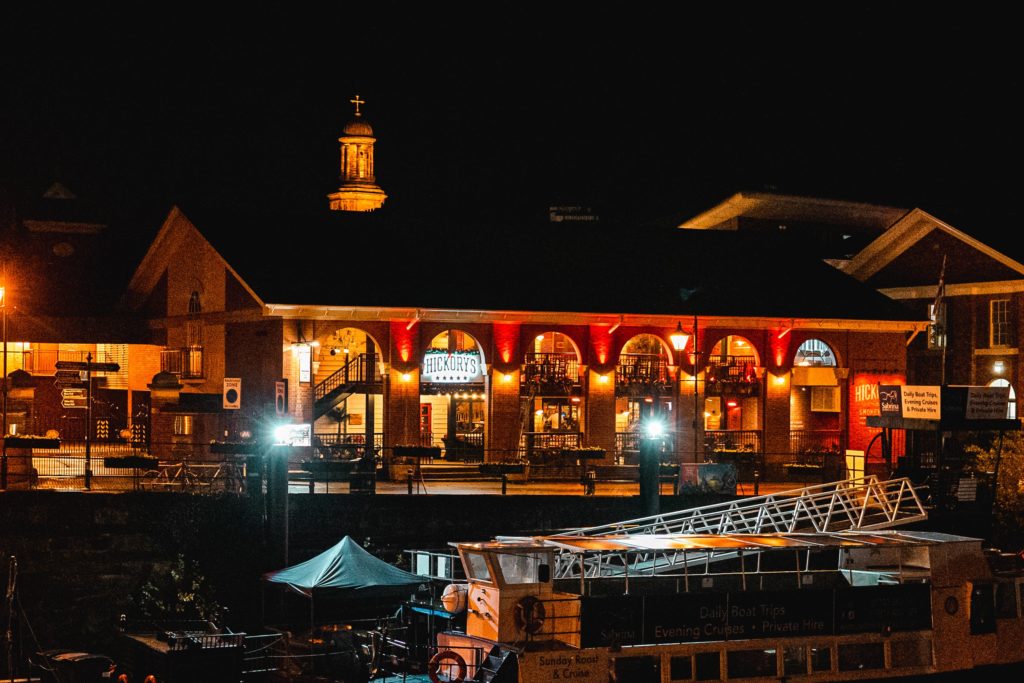 Well, lets start at the front door, you are greeted by a 2 story veranda and balcony, inspired by our recent trip to Charleston, South Carolina.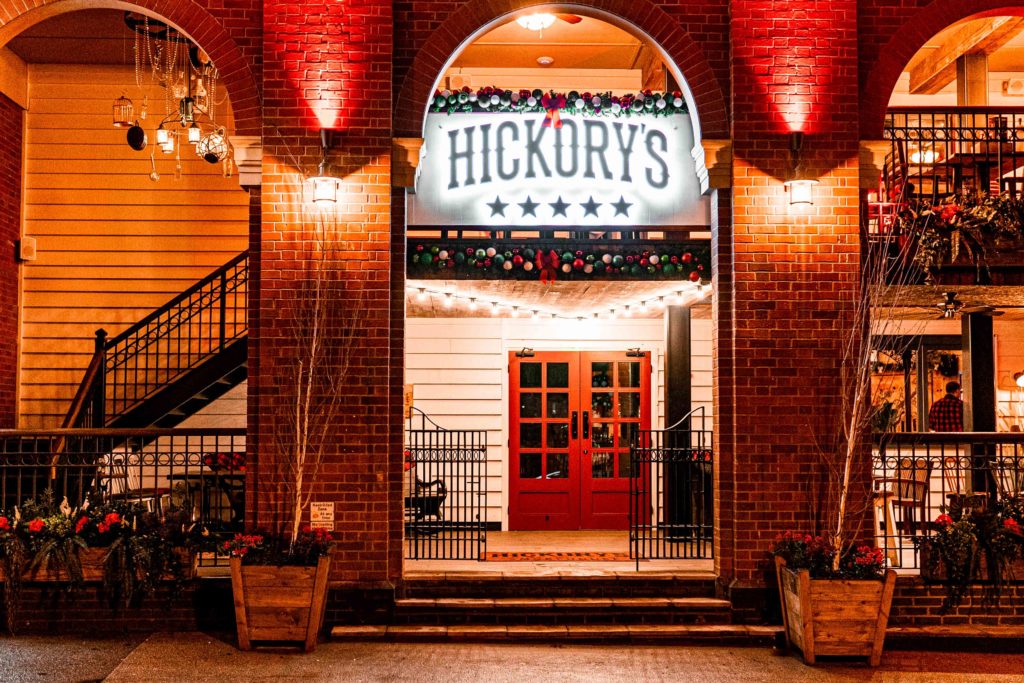 Our veranda is the perfect spot for drinking and relaxing all year round with heaters and blankets during the winter and a shaded place to cool off in the summer... and the best part, the veranda is dog friendly so your four legged friends are welcome!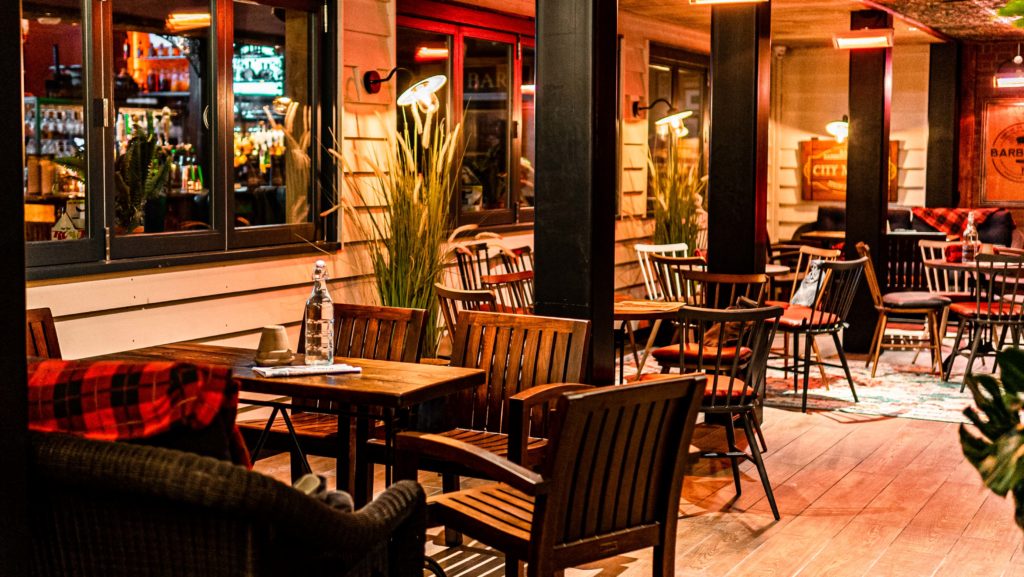 Step through the front door and you are straight into our double hight bar area, packed to the rafters with quirky craft beers, an extensive bourbon collection and a cocktail menu full of Hickory's twists on classics & homemade creations...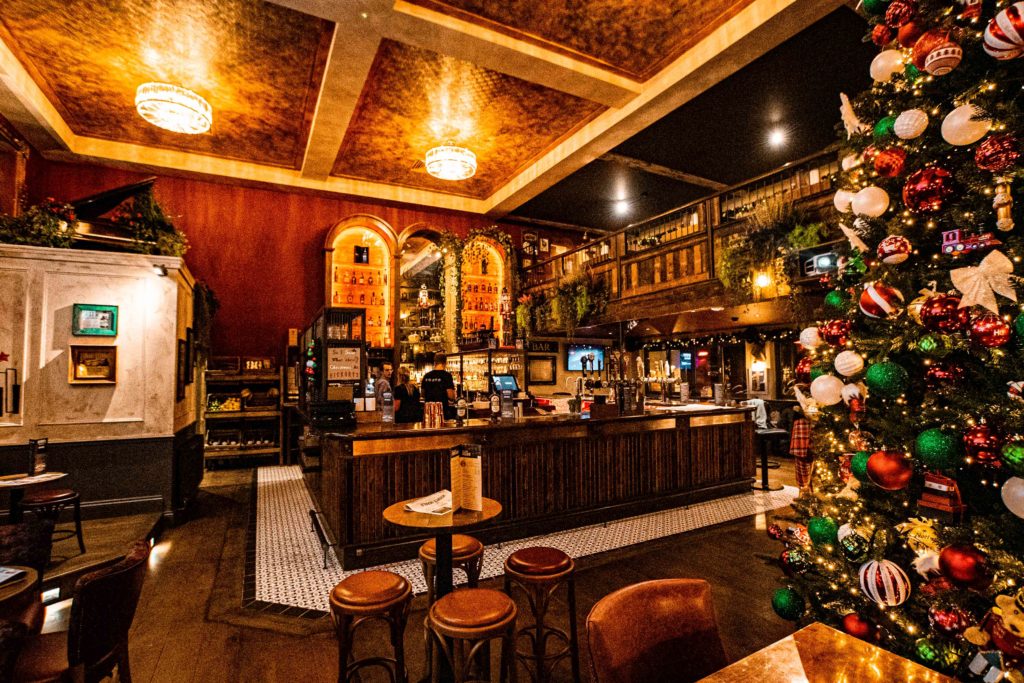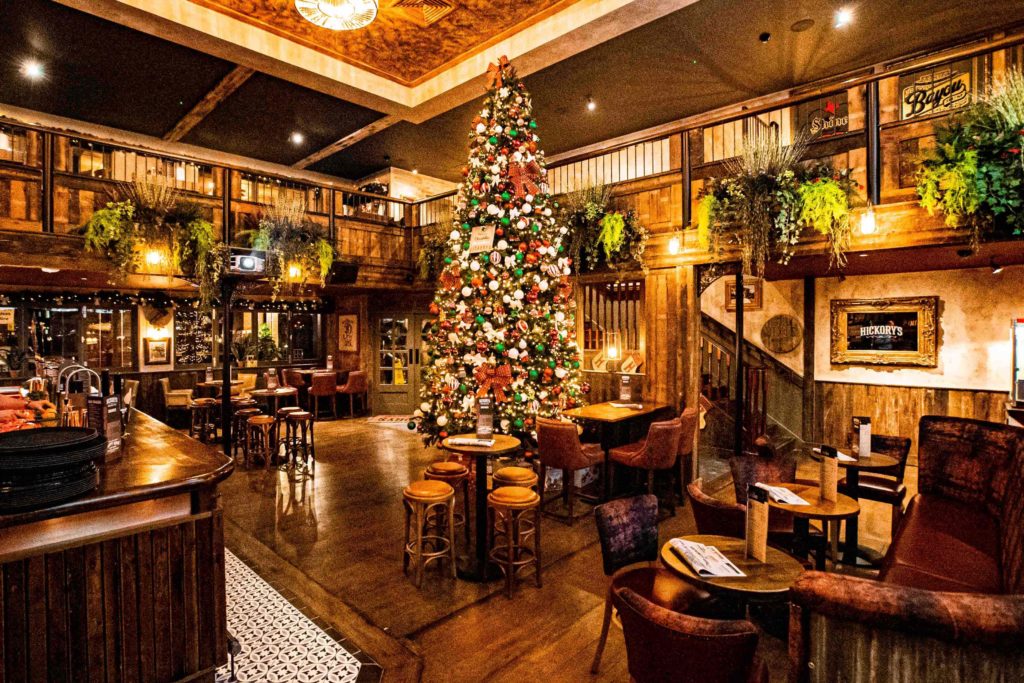 Sports fans... we've got you covered with our giant screen showing live action from around the world (American Football of course every Sunday night)!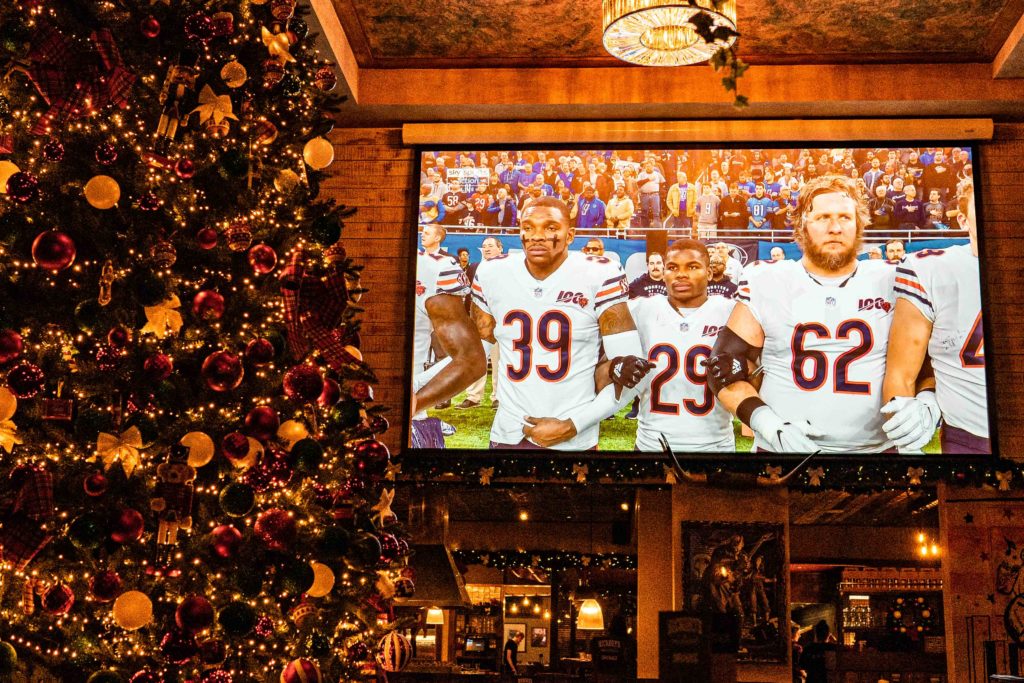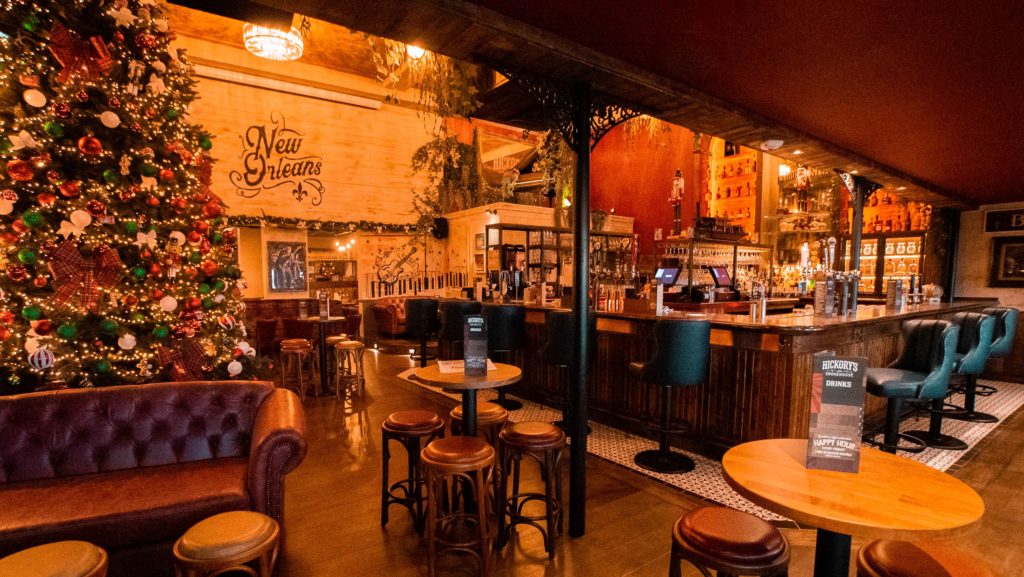 And if that wasn't enough, Shrewsbury is the first Hickory's to have a stage for live music! Every Friday we will be kicking off the weekend with our Southern Style Extended Happy Hour with live music & 2 for 1 on selected cocktails!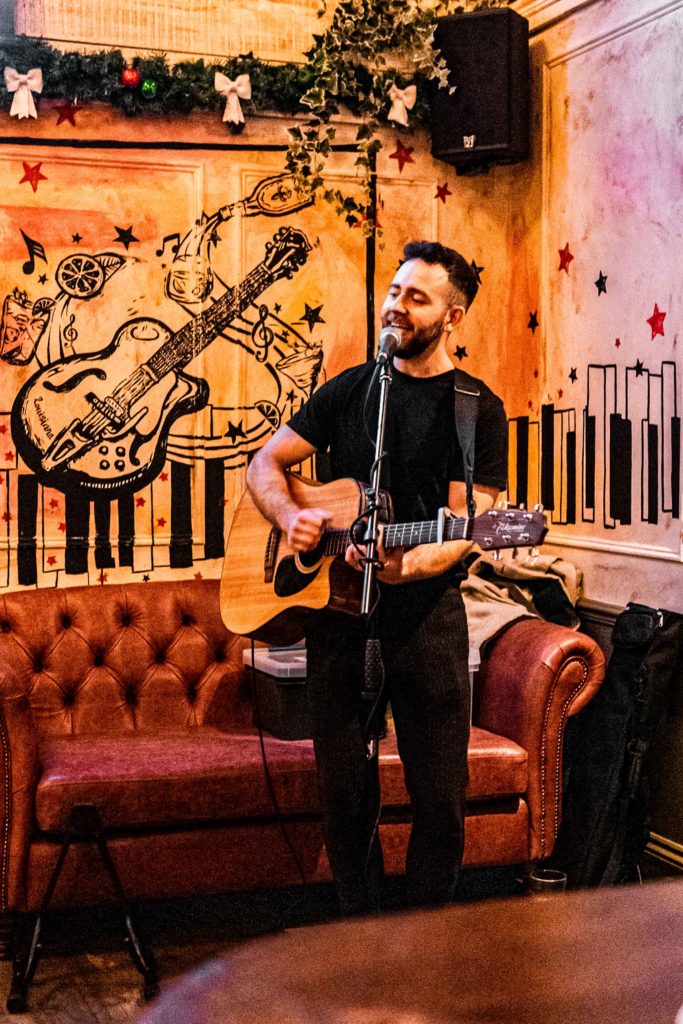 What's behind the bar?
Keeping our bourbons and cocktails company is our selection of Winter Warmers - you really could have a different drink every time you visit and still never make it through the menu!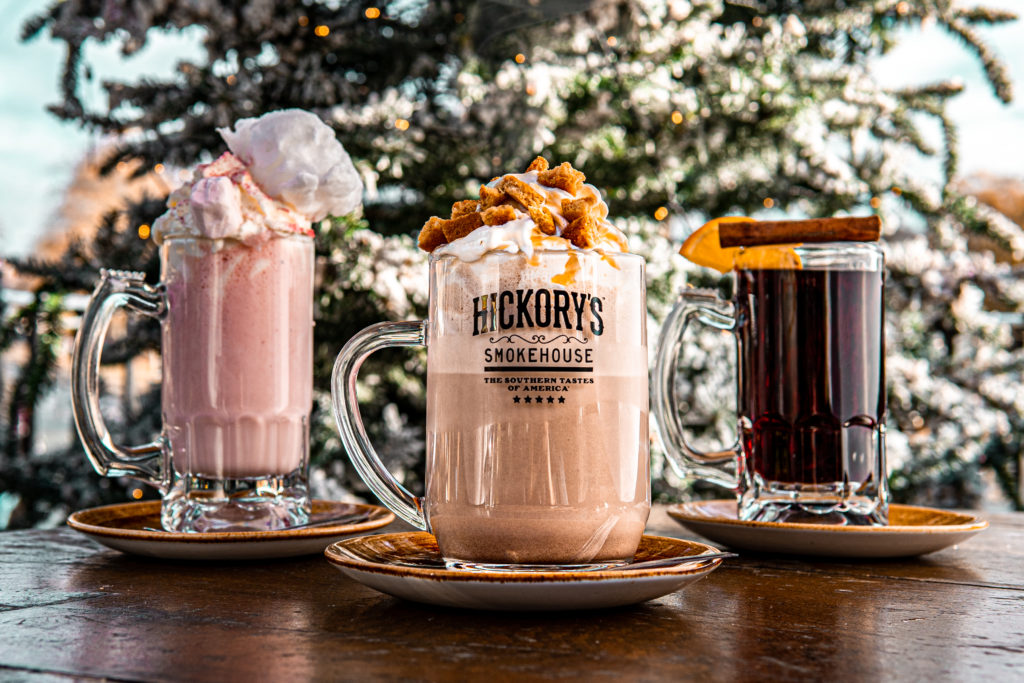 What's on draught?
Beer, Real Ale, Craft Beer, Cider... Our team are always on the lookout for amazing draught options and have even created our own Hickory's Pale Ale brewed in partnership with Purity Brewery! So pop-in and see what's on the taps!


The whole family are welcome and looked after, with an impressive cinema room (our biggest yet with 16 seats) for kids showing all the latest films and a Fro-Co station for them to get creative with their desserts!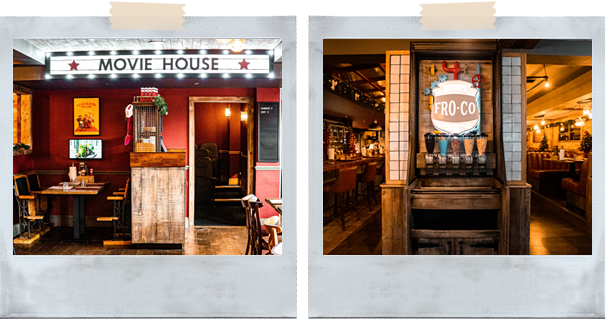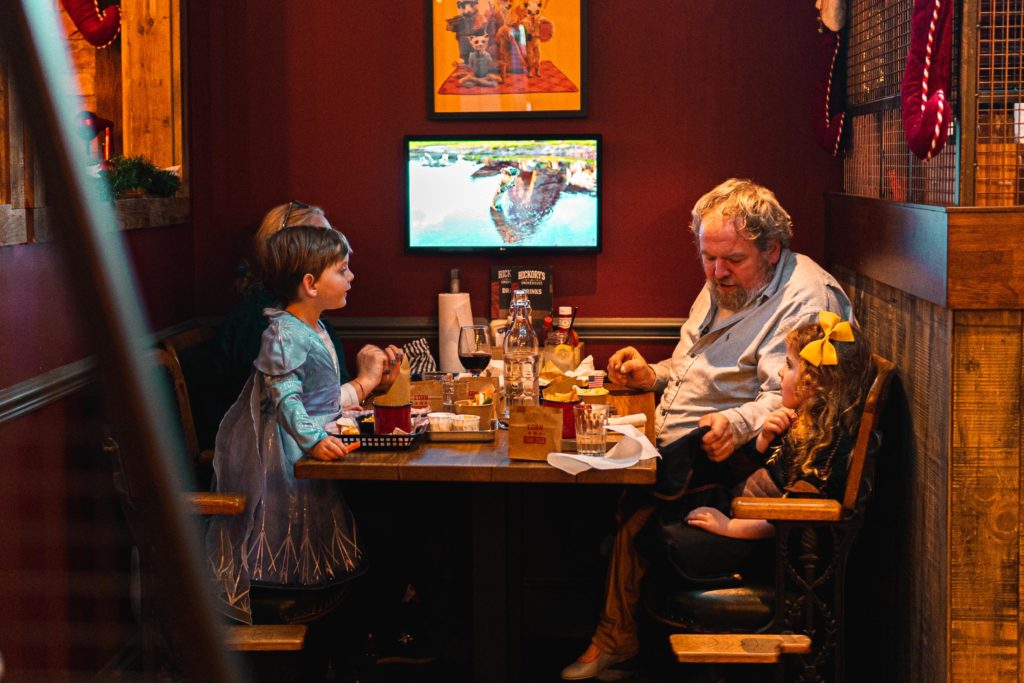 Gather round the Fire Pit...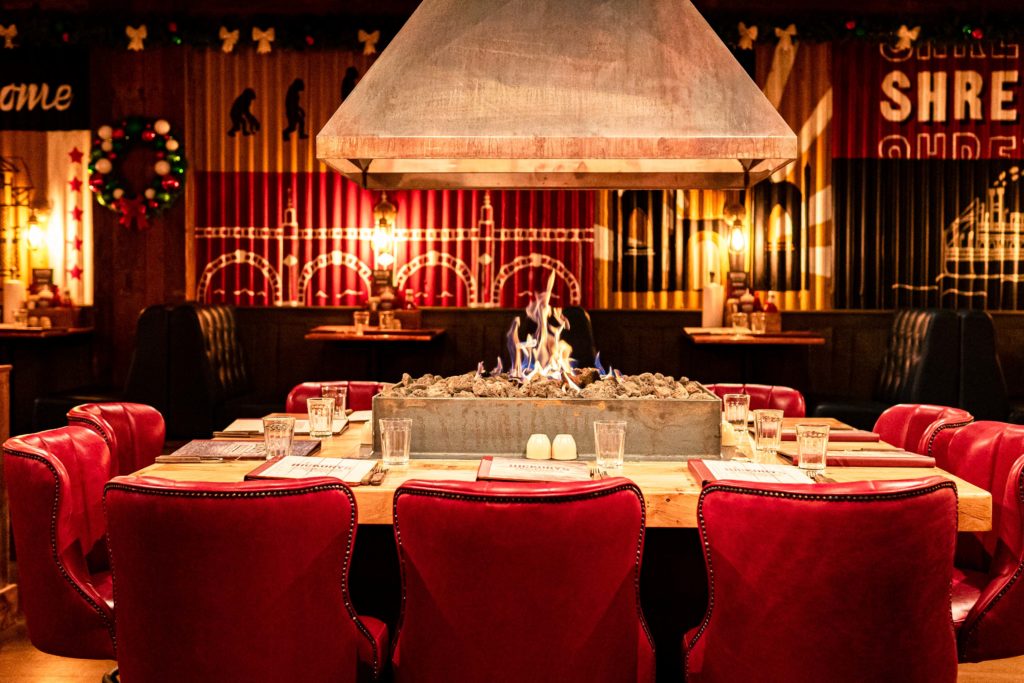 Our 10 seater Fire Pit table sits in the centre of the restaurant and is a perfect place for any occasion!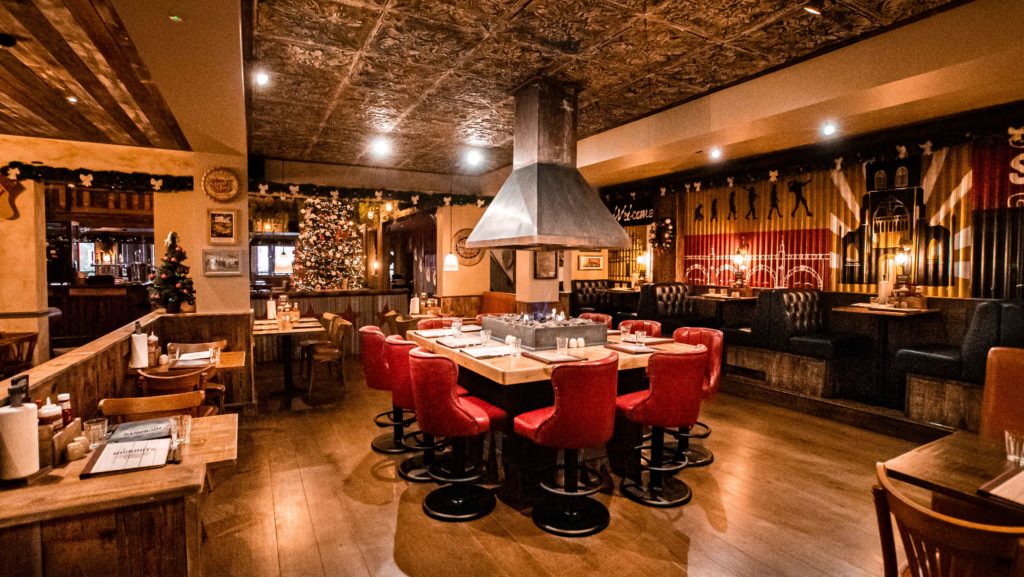 Take a seat at the Chefs Bar...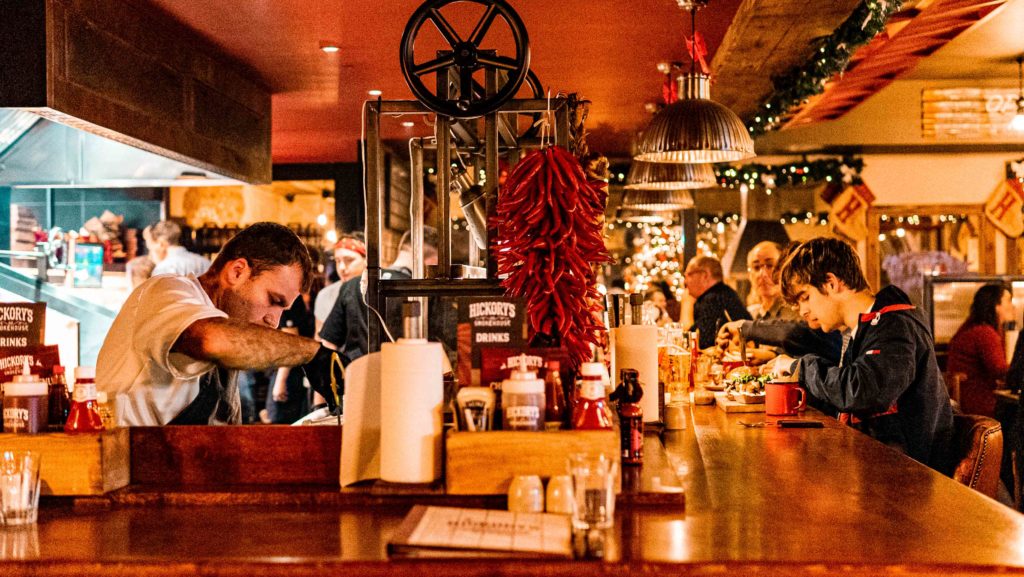 The best seat in the house - if you can handle the heat, then take a seat at the chefs bar and watch all the cooking action!
As for the food, you know what to expect... authentic southern style barbecue including pulled pork, fall-off-the-bone ribs & juicy brisket, all smoked 'low and slow' for up to 16 hours. We've also got Gumbo's, warm & spicy, perfect for winter, and of course epic burgers, steaks & indulgent desserts, along with vegetarian & vegan dishes!

To book a table call 01743 299 757 or click here!
Follow us on FaceBook to keep posted with our updates & we can't wait to welcome you!