South Carolina Barbecue Tour 2019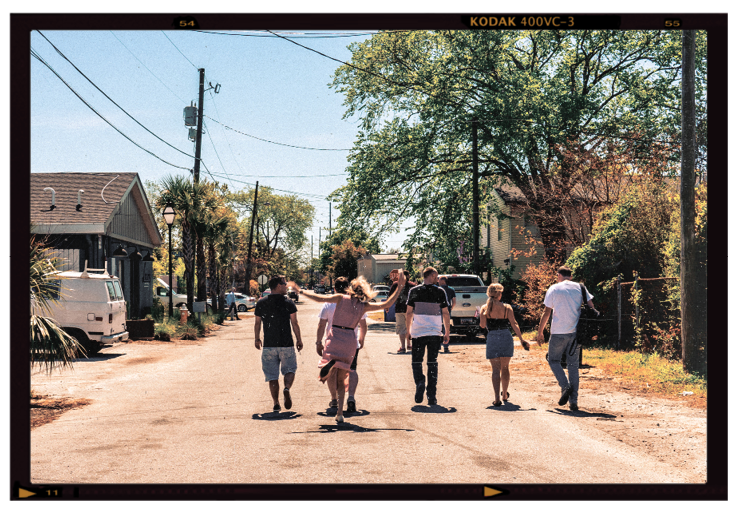 CHARLESTON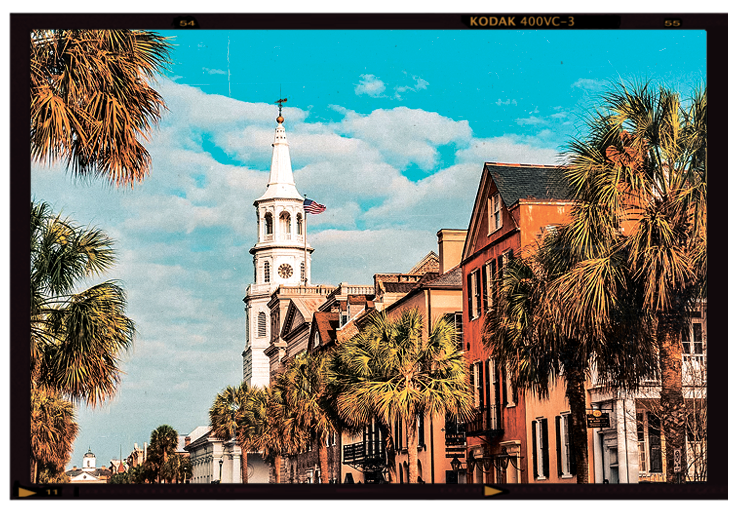 Our barbecue tour of the Southern States continues...
This year we headed to South Carolina and over 4 days visited 42 restaurants... yes really 42! - from whole hog BBQ's and smokehouses's to waterside seafood shacks & roadside diners.
Our aim was to find new exciting dishes and secret recipes, meet incredible chefs & pit-masters, learn new techniques and of course experience some of that good old fashioned Southern Hospitality, then bring the knowledge, passion and ideas back to UK with us to help us make Hickory's even better!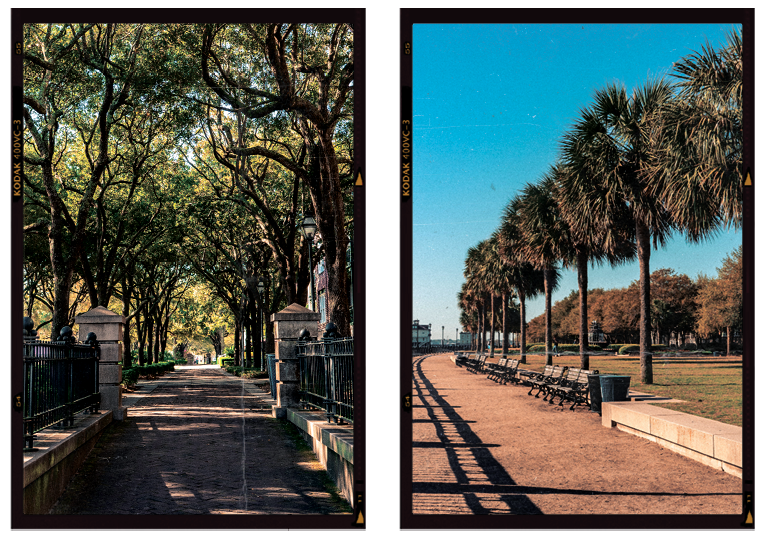 ---
LET THE ROAD TRIP BEGIN...

After travelling for a total of 13hrs and a grabbing a quick picture with the pilots we arrived in Charleston and set off to the first restaurant...
RODNEY SCOTT'S
Whole Hog BBQ, DOWNTOWN CHARLESTON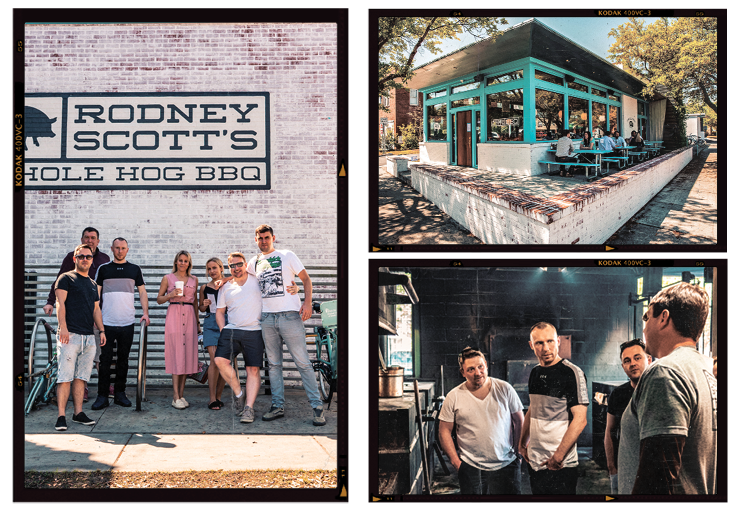 WHAT A WAY TO START!
We stepped out the van and were greeted by the familiar smell of burning wood and General Manager Bill, he led us through a back door into the Smoker Room for a tour of the Smoker Room with the Pit-master on shift Jamie!
Now when they say 'Whole Hog BBQ'... that is no joke!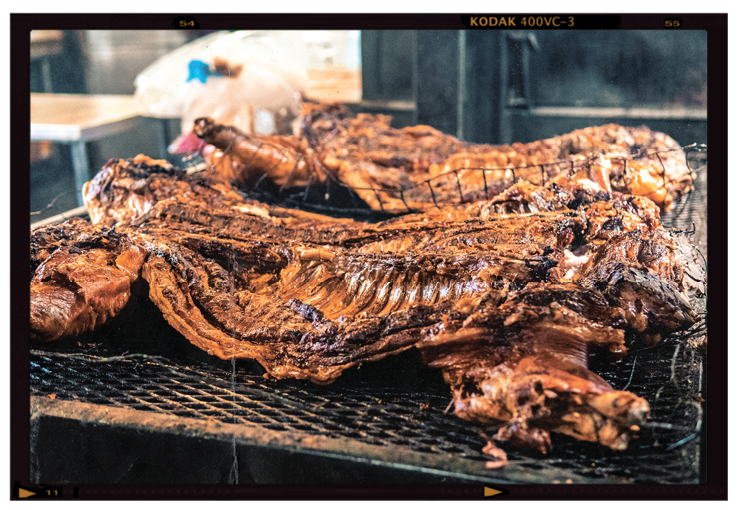 Luke and Dave our Head Chefs on the trip were already sizing up our kitchens back home to see if we could fit in our own 'Whole Hog' smokers... But when you realise they fit 138 pound hogs and are the size of a small car that's probably just a dream, for now anyway...

RODNEY SCOTT'S SECRET WEAPON...
The humble walmart mop!
Rodney Scott is known for his unique technique of mopping the meat with a floor mop to get the sauce on the hogs!
Now, when it came to that TOP SECRET mop sauce recipe, no amount of bribery could get them to give it up. But Luke and Dave were able to get stuck in with the mopping (probably a rare sight for their kitchen teams back home).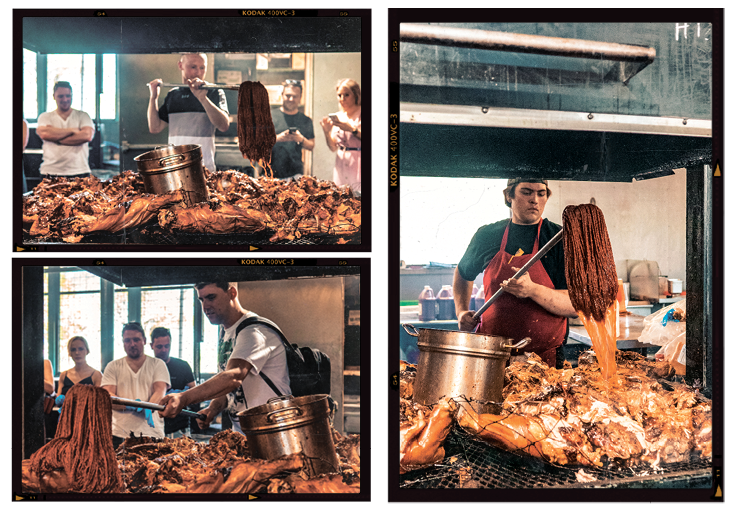 The work didn't stop there for Dave though... unlike our smokers that use a direct flame, Rodney Scott's use the embers from their fire-box to cook and smoke the meats in the pit... So Dave had to get shovelling...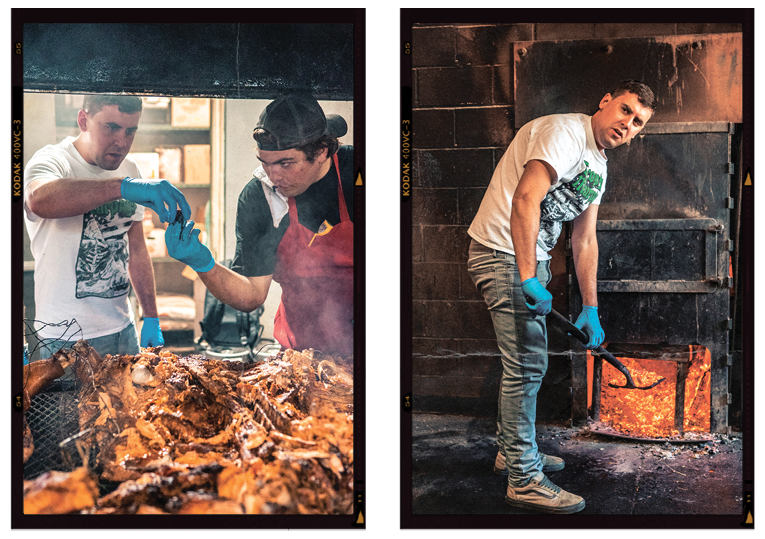 Before we left the Smoker Room Jamie gave us a taste of their world famous whole hog right off the rack... Some parts were sweet, some salty, some spicy and all AMAZING!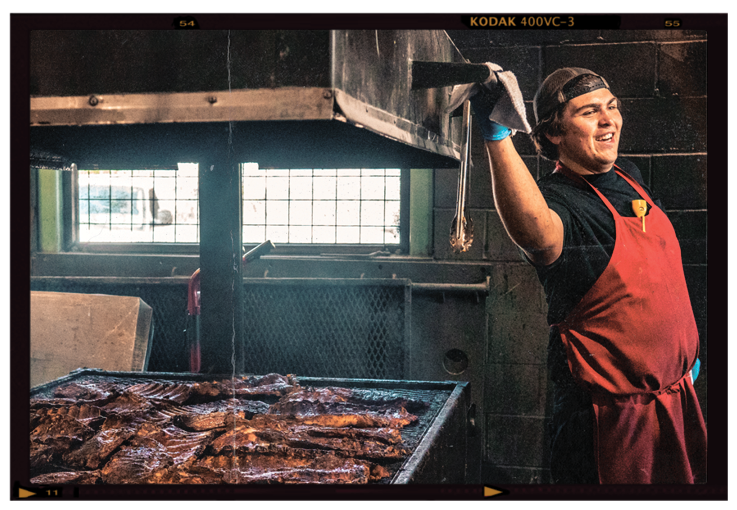 We then headed around front to try some of the other incredible food on the menu and it's not all just great BBQ, they also know their puddings - they had one option... 'Ella's Banana Pudding' and that is all they needed, creamy, sweet and freshly made every morning!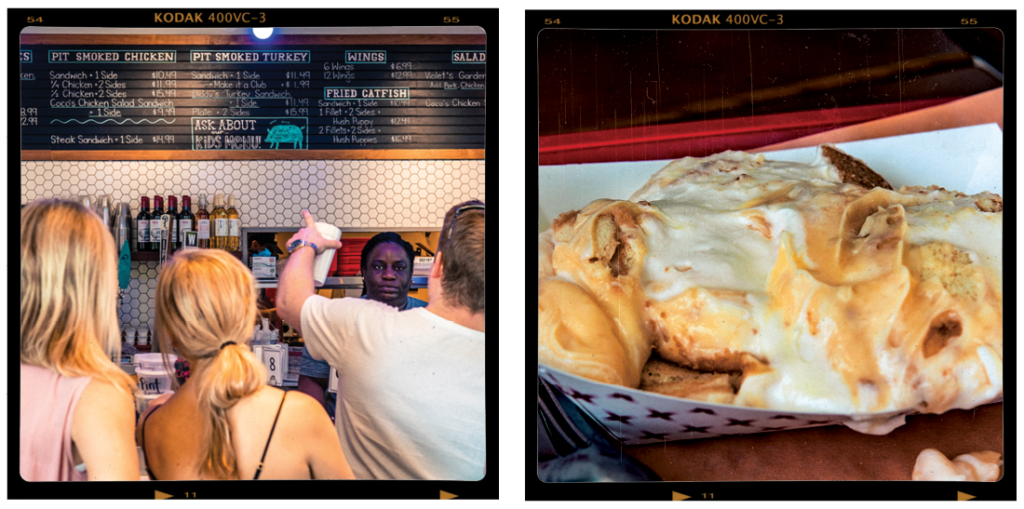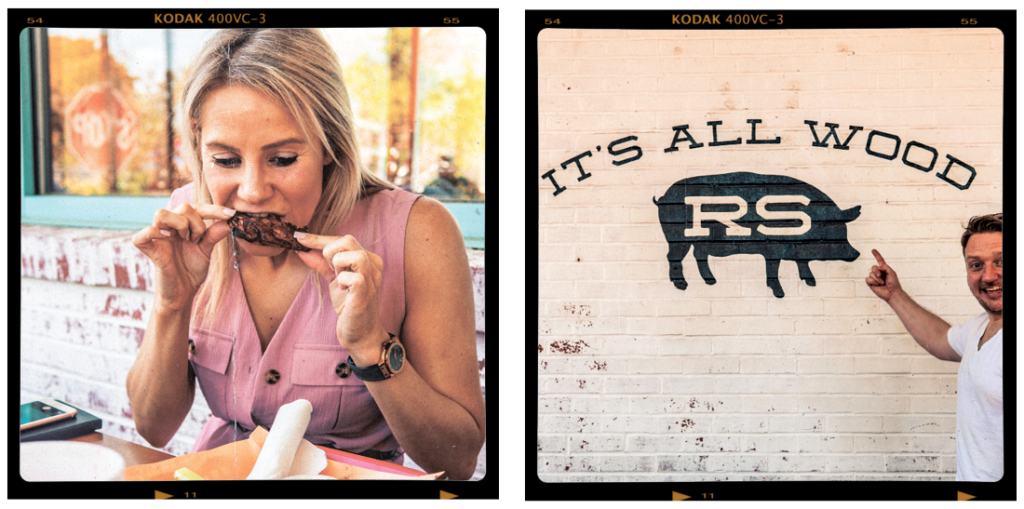 HOME TEAM BBQ
DOWNTON CHARLESTON
A short drive and we arrived at Home Team BBQ. With the simple words... 'Ribs & Whisky' written in the entrance we knew this was a place for us! And when it comes to 'brown waters' their 35 seat long bar was fully stocked with Bourbon & Whisky and is also known as the longest bar in South Carolina!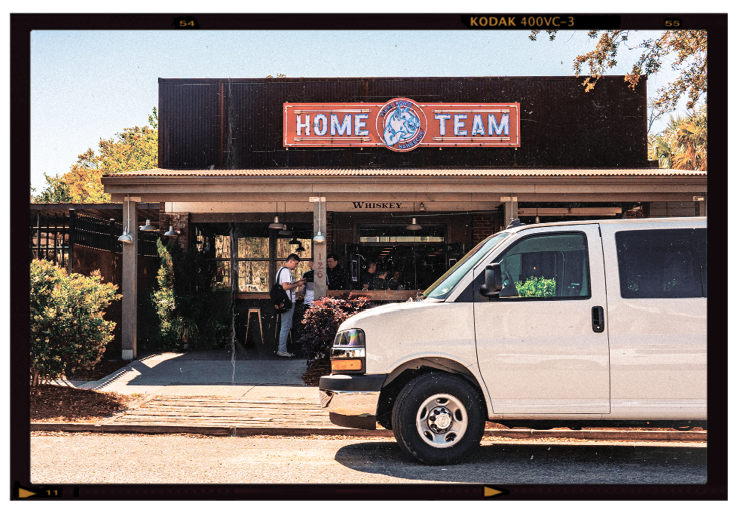 We were greeted by the executive chef Jason for a tour around their backyard and kitchen. We counted 3 transportable smokers parked up in the yard that they use for outside catering, 2 of them filled with ribs & brisket, stocking up the restaurant for the weekend ahead!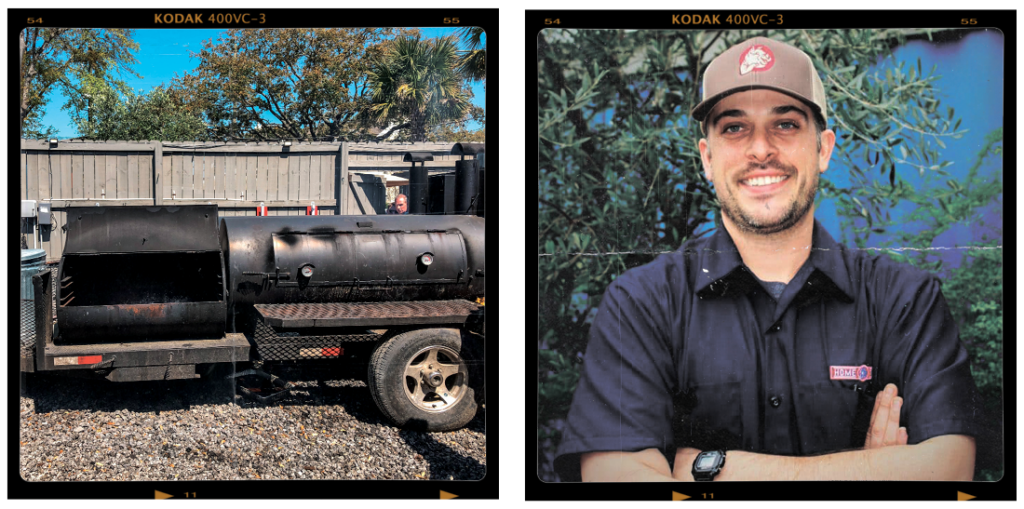 A MASTERCLASS IN COLLARD GREENS...
We didn't know there was so much to the humble collard greens but their kitchen team taught us a thing or too!
Cook 'em in the biggest pot you can find, this helps make the bacon extra crispy!
Don't skimp on the apple cider vinegar!
All noted by the our chefs ready for winter when we bring back our greens!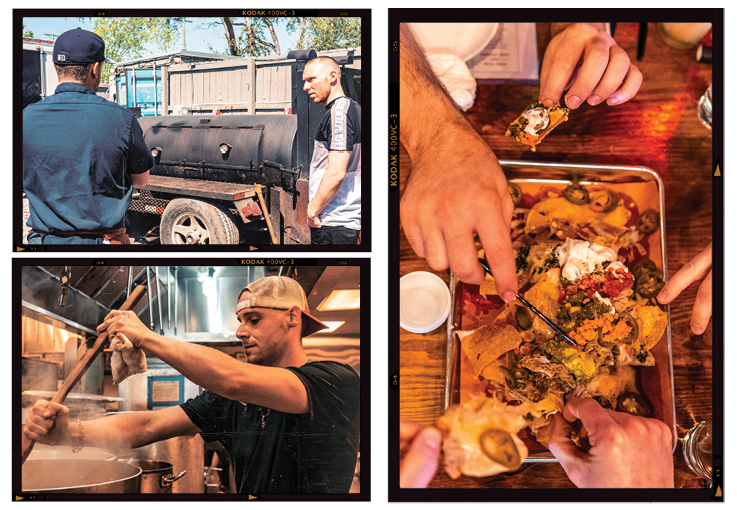 We filled our table with our servers amazing recommendations, the 'Favourite 'Que sharing board' that had a taste of all of their incredible smoked meats with a sharing tray of BBQ nachos and as many sides as we could fit on the table!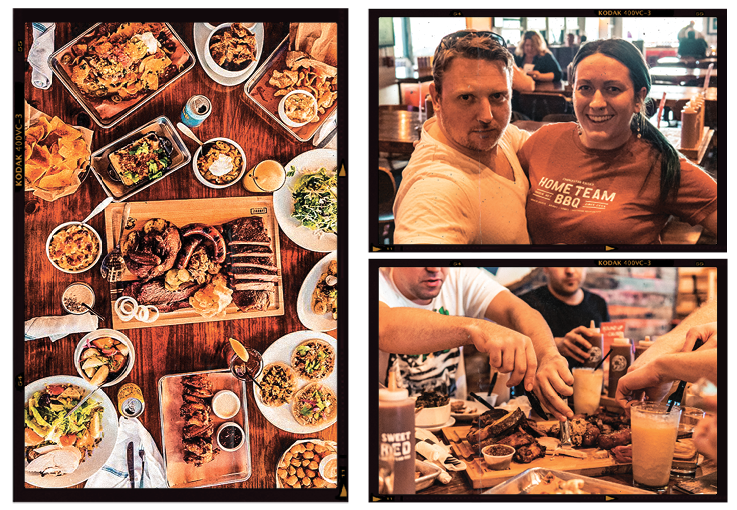 an Irish surprise...
Something we didn't expect to find in Charleston was a Frozen Irish Coffee! But it turns out in the sweltering South Carolina heat the locals love to cool off with a boozy frozen coffee! It's safe to say we all enjoyed it too (Adam more than most) and we loved it so much...
Our version is now on our new summer drinks list!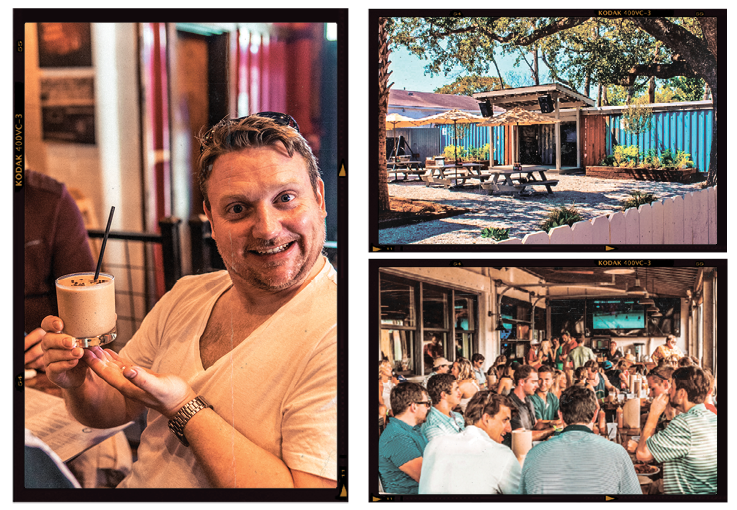 entertainment...
With an inside & outside stage for live music they know how to entertain their guests at Home Team & have bands every weekend!
HOW GOOD DOES AN OUTSIDE MUSIC STAGE AT HICKORY'S SOUND FOR OUR 2 FOR 1 COCKTAIL NIGHTS?
LEWIS BARBECUE
 DOWNTON CHARLESTON
No need to get in the van this time, a short walk around the corner and we were at our next stop... As you can see the excitement was too much for Philippa...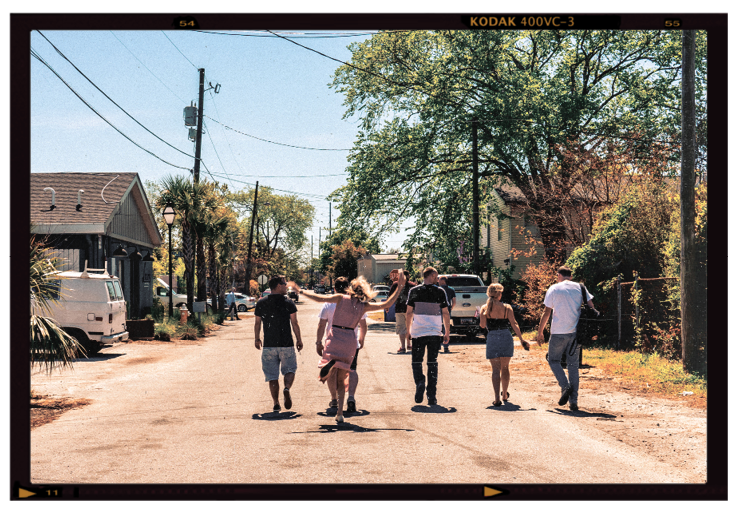 If you tell anyone in Charleston you are on a BBQ tour they will reply with... go and try the legendary brisket at Lewis Barbecue... So that's what we did!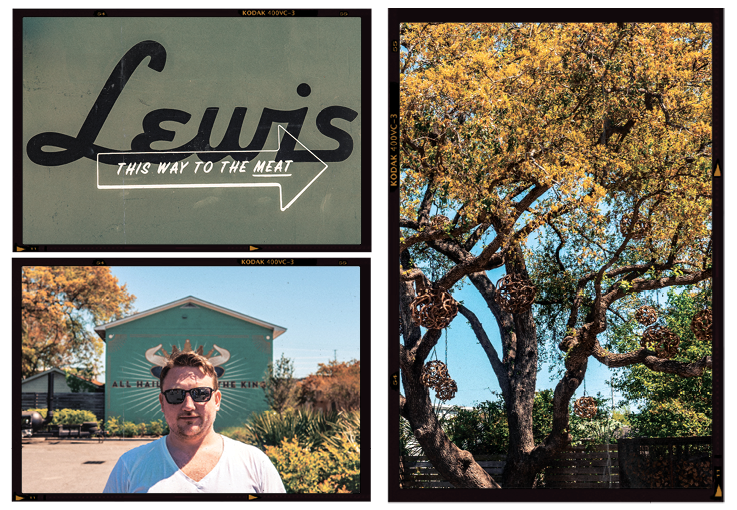 Famed for welding their own custom torpedo smokers, the smoker room was unlike anything we had ever seen, this was high volume BBQ on another scale!
The Pit-master on shift Ben explained how his day starts at 4am to tend to the fires... a true Barbecue hero!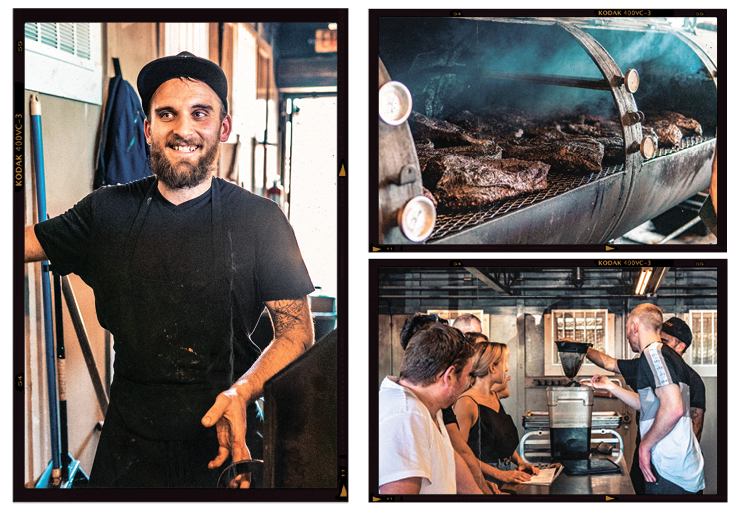 Ben's top tips: patience, passion & never stop learning.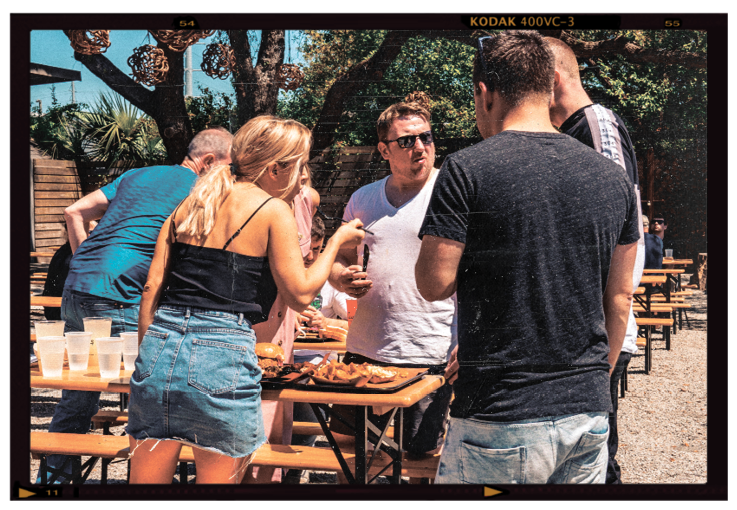 Their USDA prime beef brisket did not disappoint - buttery, rich and tender.
Some other stand out dishes were their spicy 'Texas Hot Guts' (homemade sausages) and something that became a running theme in Charleston, their Banana Pudding - ready for locals to take-away on their lunch breaks in plastic tubs, a perfect light dessert for a hot day & topped with marshmallow fluff!
These puddings were flying out so it looks like Luke & Dave will have to get to work on our own recipe!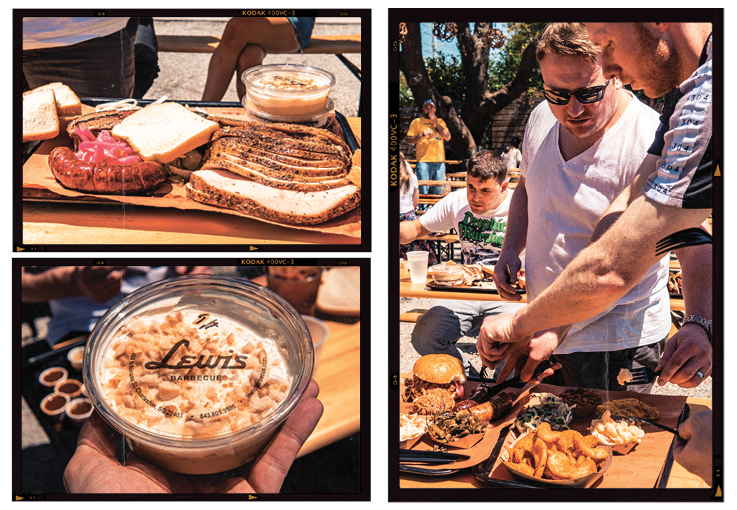 BOONE HALL PLANTATION
Mount Pleasant, CHARLESTON, sc
After eating 3 days worth of food in one morning we were all in need a short break from eating - so we jumped in the van, drove across the Cooper River & headed for the town of Mount Pleasant...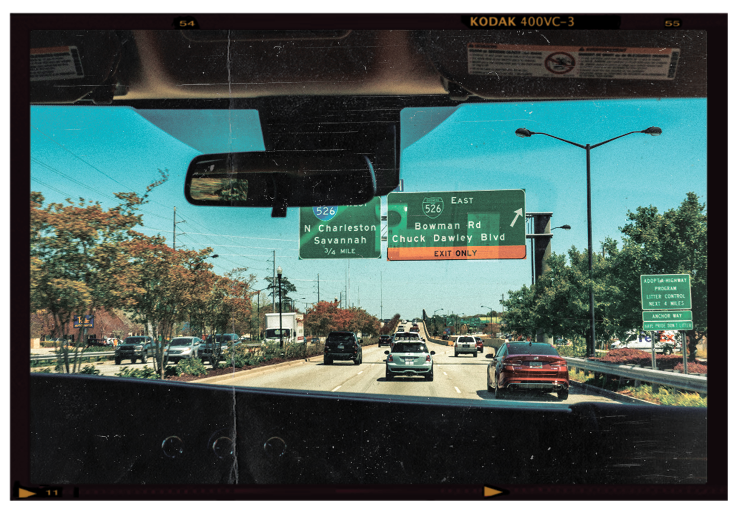 On good advice from the locals we took a trip to Boone Hall Plantation & Gardens, one of America's oldest working plantations - a truly incredible place to see & learn about American history...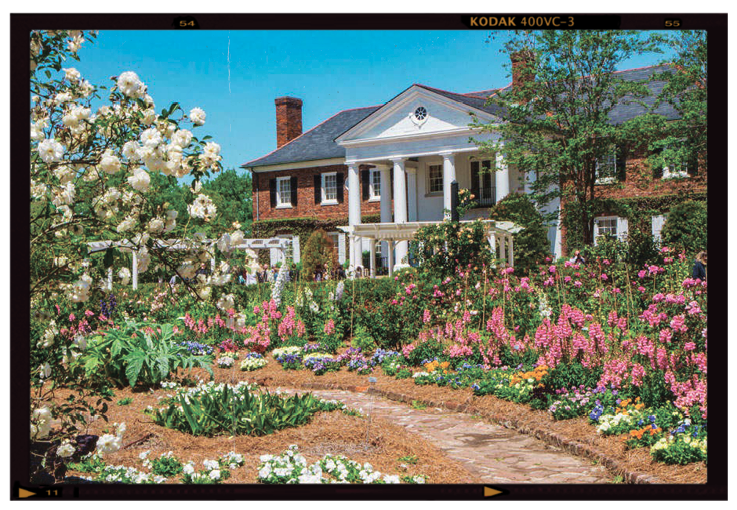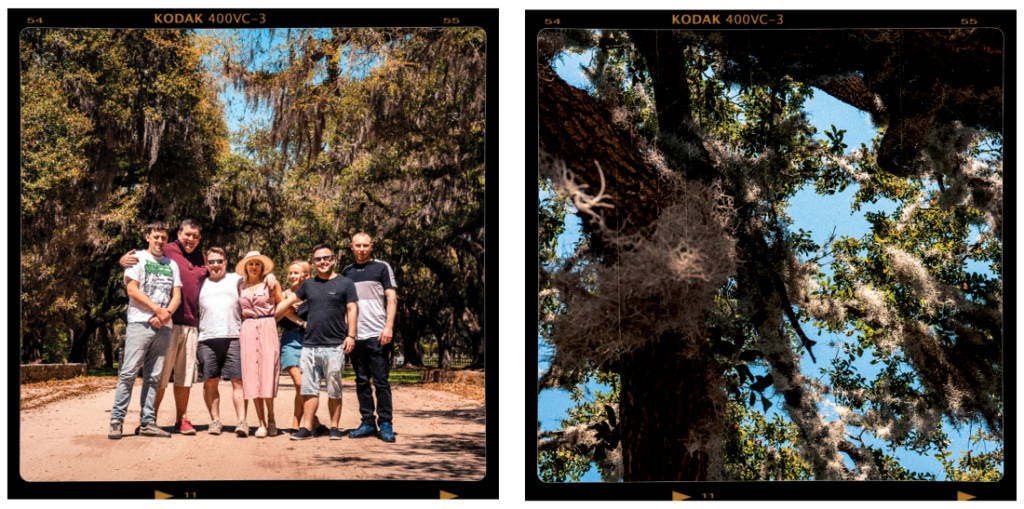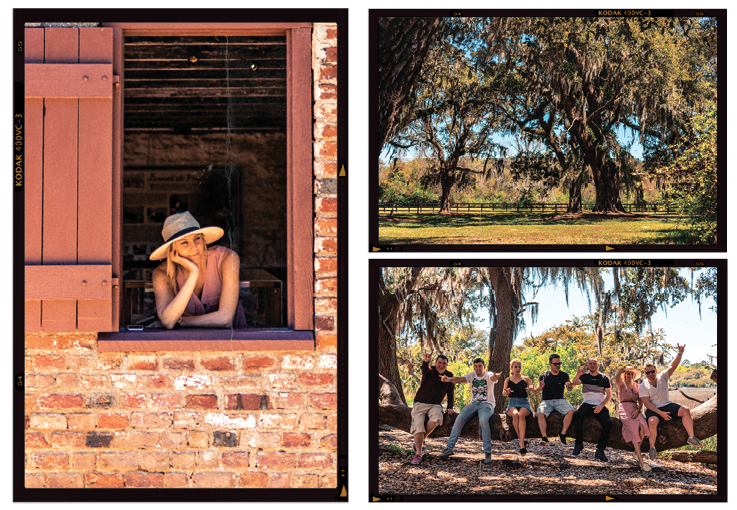 So, after a fascinating insight into American history & a few photoshoots later we got back on the road...
A FEW GAMES OF POOL AT A LOCAL DIVE BAR IN FOLLY BEACH...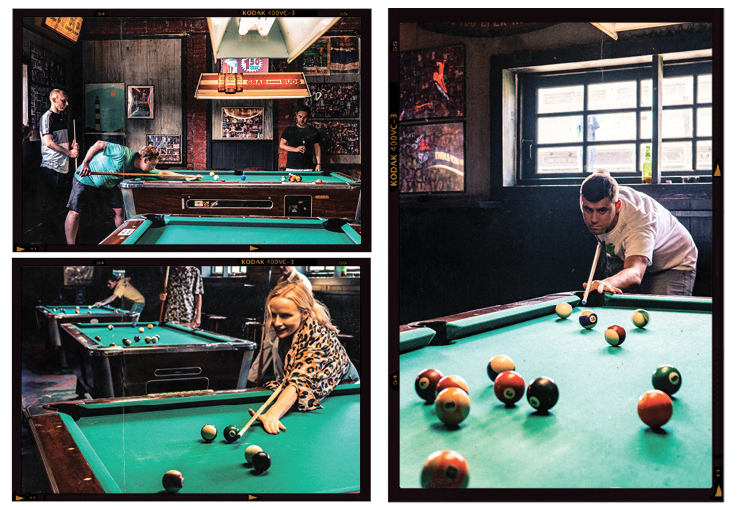 The Chefs came into their own around the pool table, wiping the floor with the rest of us but Luke took the jackpot of 20 US dollars & become the trips pool champion!
BOWEN'S ISLAND
WATERFRONT RESTAURANT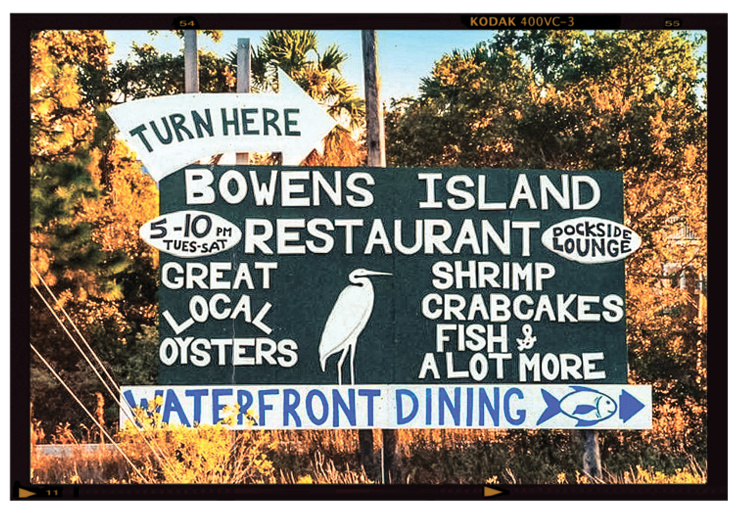 Now, we had heard incredible things about this place - but it surpassed anything we had imagined! So we will try our best to put this into words & pictures for you...
Bowen's Island isn't a place you just stumble upon...
The clue is in the name - you turn off the main road & down a dirt road that leads onto the island, you then drive passed beautiful self-built houses where Robert Barber (the current owner) & his family have lived for generations. Located at the end of the road, sitting right on the waterfront is what would appear to just be a graffitied old shack... but for those in the know, it's home to some of the best fresh seafood in Carolina!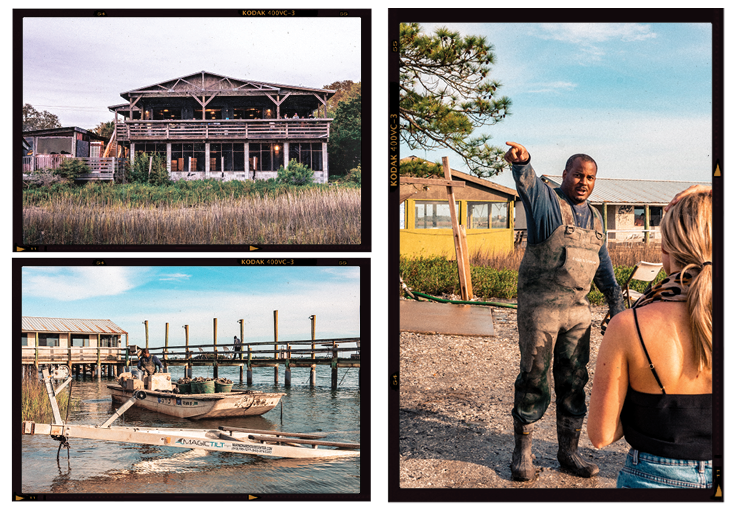 "HI, I'M JAMIE THE OYSTER GUY"
When you meet someone & they introduce themselves like that you know you've met a real character & he was just that - and also a really nice guy!
Jamie jumped in his fishing boat & literally crash landed it right onto the shore to show us his days catch of oysters...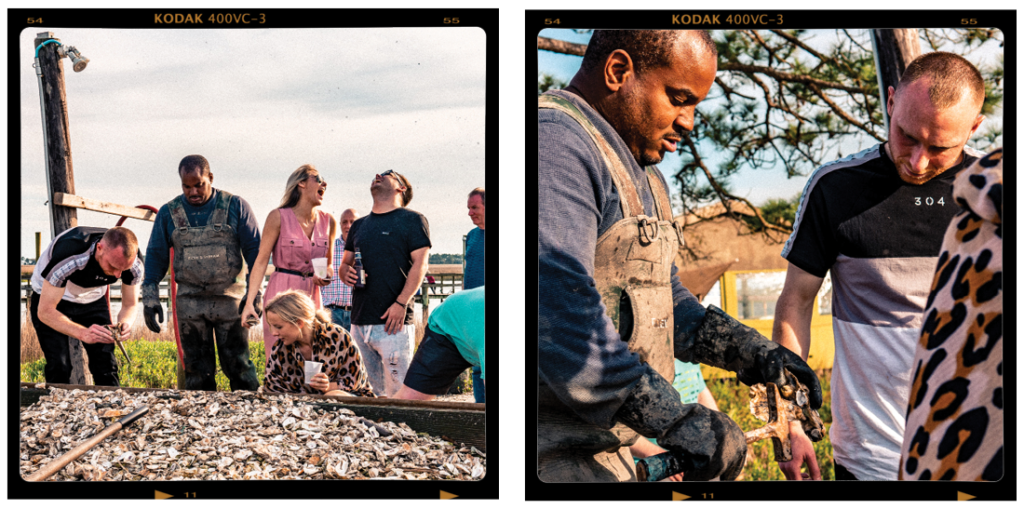 we all got involved with quality control...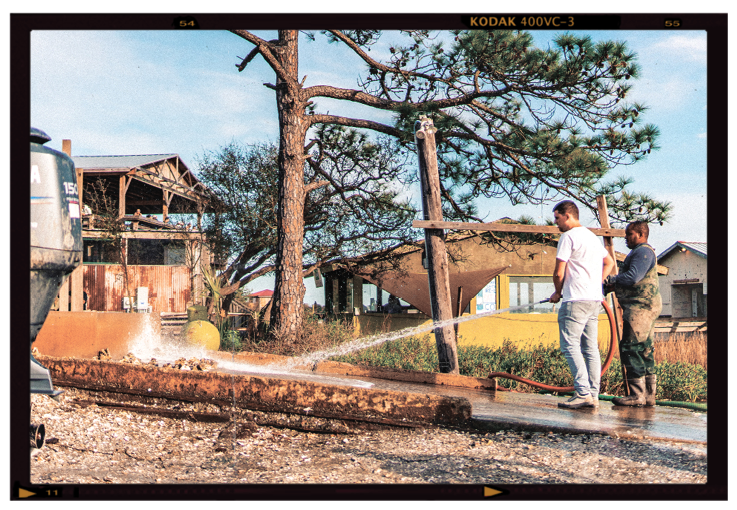 luke & dave got hands on with hosing down and cleaning the catch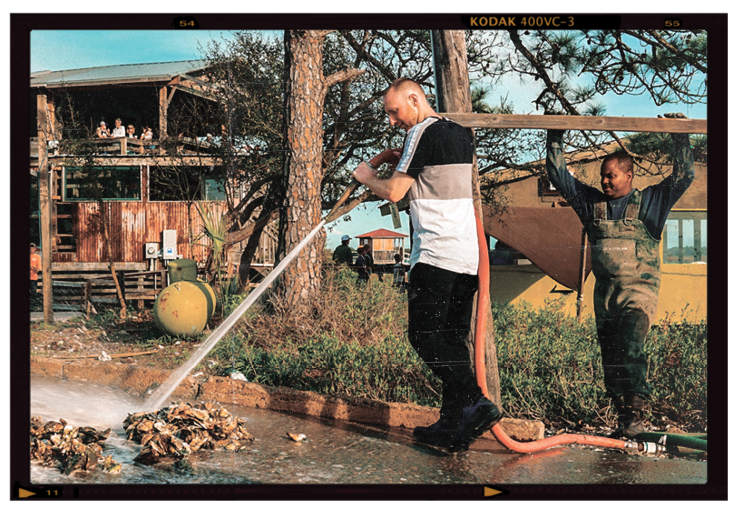 A LESSON IN OYSTER SHUCKING...
We were joined by the owner of Bowen's Island Robert Barber for a lesson in shucking oysters, the restaurant has been in Robert's family for generations and was passed onto him by his grandmother (who's banana pudding recipe we would later try to steal...)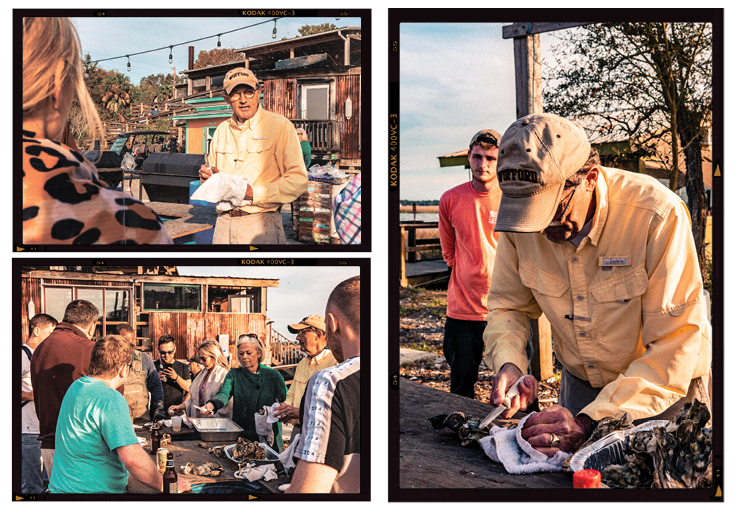 With the queue to get in the restaurant winding it's way up the wooden theme park like staircase we were about to join the back of the line when we were told that we had our very own waterside cabin for the evening!
LEAVING OUR MARK...
You haven't been to Bowen's Island if you haven't added your name to the graffitied walls of the cabin & restaurant...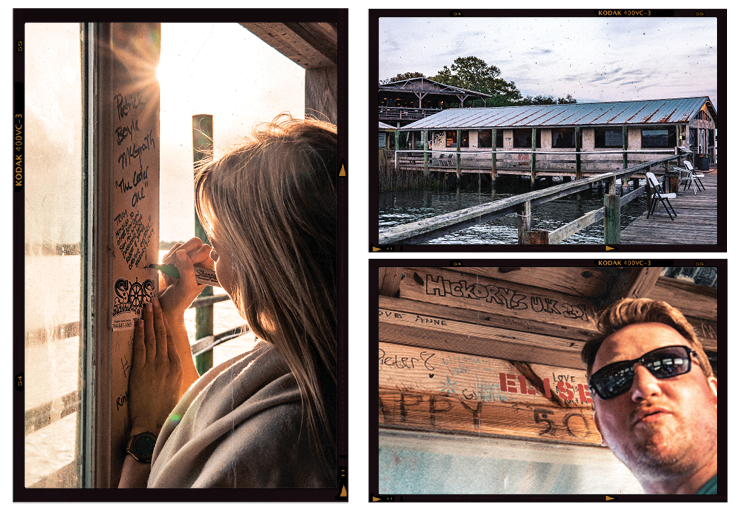 A MASTERCLASS FROM A TRUE PIT-MASTER...
If you want to learn about BBQ then having a masterclass from ten time Grand Champion Pit-Master Jack Waiboer is about as good as it gets!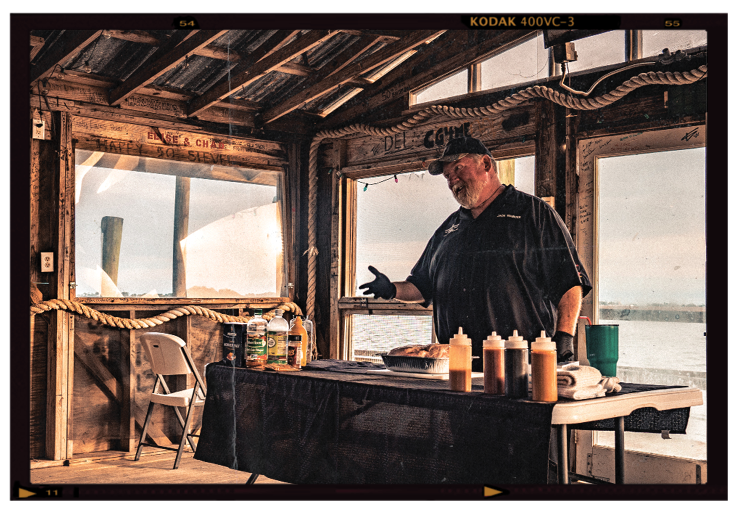 He taught us how to create that distinctive sweet Carolina yellow, mustard BBQ sauce, showed us how to prepare the perfect brisket and left us with some pearls of wisdom...
"RESPECT THE FIRE, LOVE THE SMOKE"
the competition was on!
We were split in 2 teams and set a challenge by Jack to create the best pulled pork sandwich!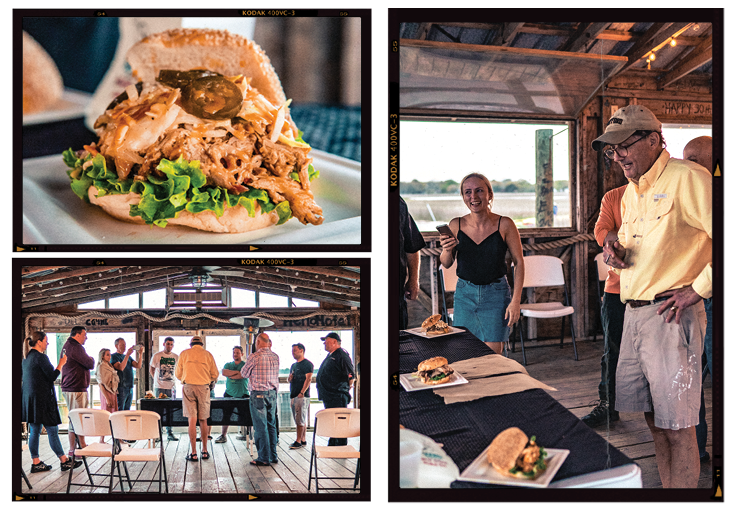 Robert stepped-in to judge the fearlessly competitive competition which turned into a battle of the head chefs Luke & Dave! This time Dave bagged the win & got a point back for the dive-bar pool match...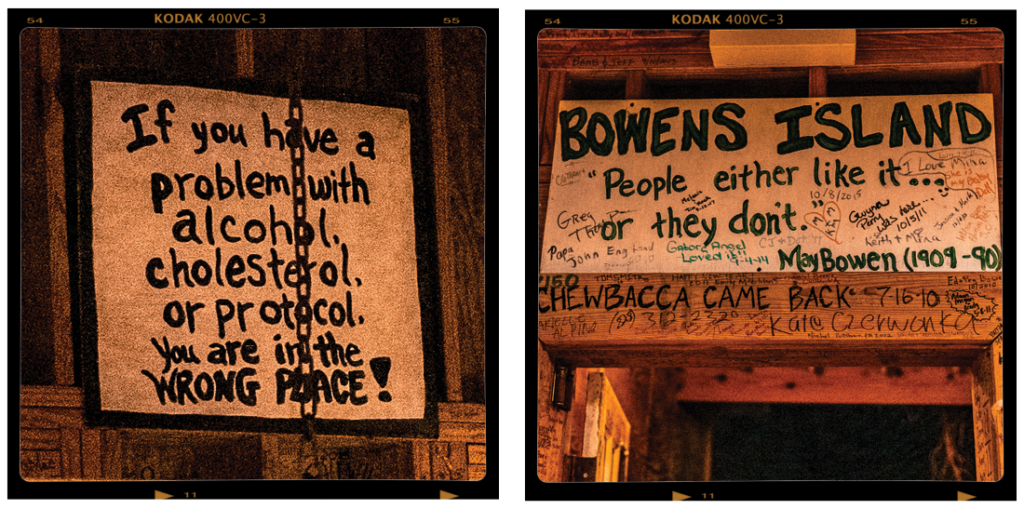 At Bowen's Island and across South Carolina we loved seeing their unique & unapologetic approach to signage & slogans...
Basically, if you don't like it... then tough!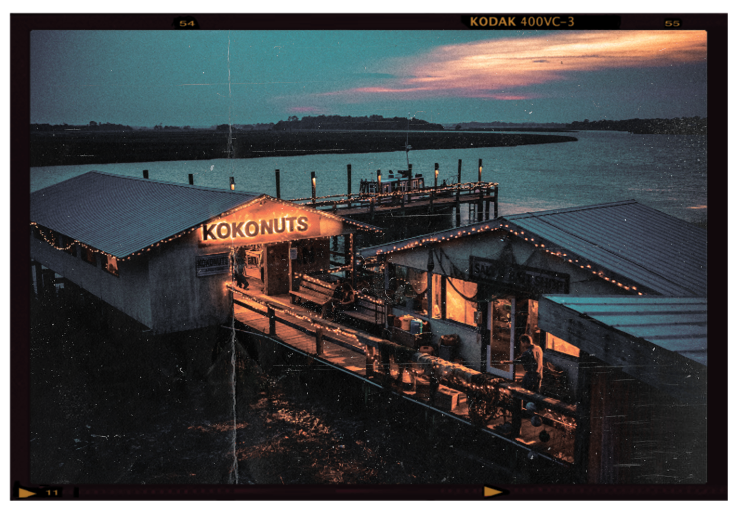 There's a reason the locals queue up for hours just to get into this place & that is for the simple, fresh seafood all served with their own brand of Southern Hospitality.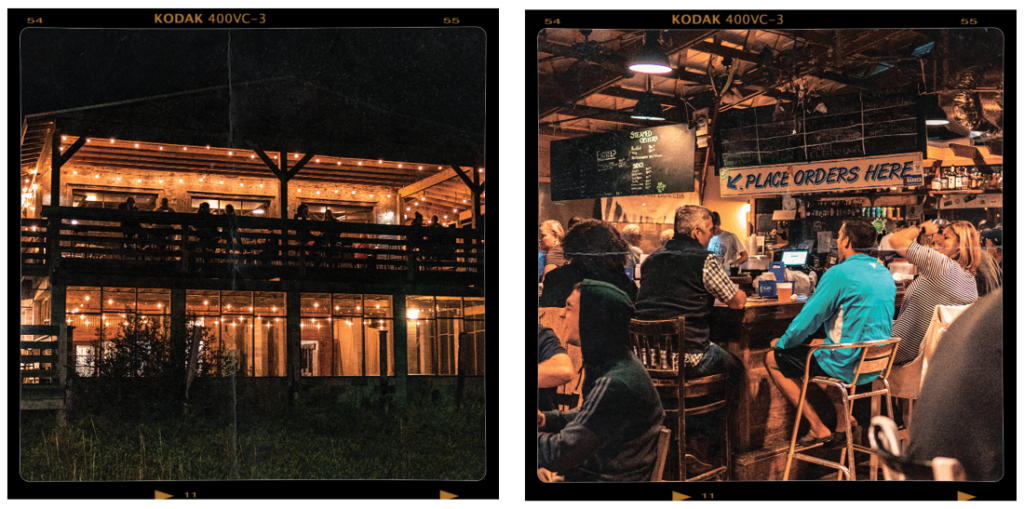 FACT: IF YOU CAN FIND 2 MATCHING CHAIRS IN THE RESTAURANT YOU GET YOUR MEAL FOR FREE!
ANOTHER SIDE TO CHARLESTON...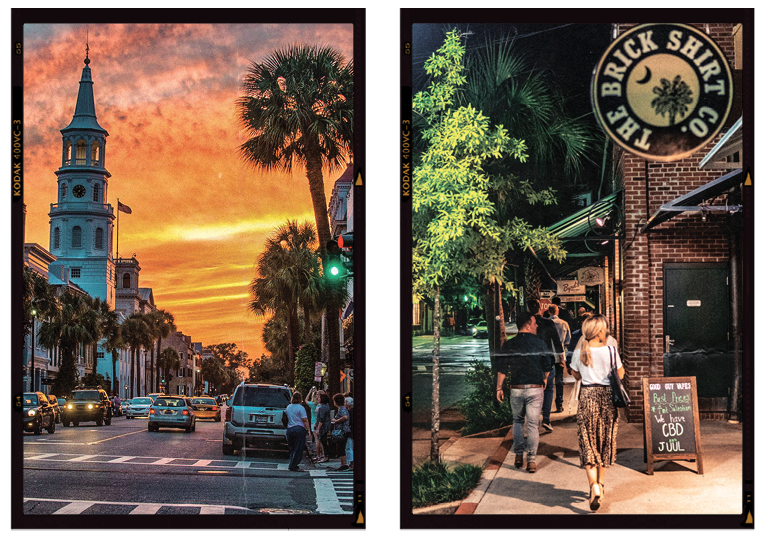 THESE ARE ABOUT THE ONLY PHOTOS WE CAN SHOW YOU FROM OUR NIGHT OUT IN CHARLESTON...
From the picturesque city you see in the day you would never think the nightlife would be up to much... you'd be wrong those guys know how to enjoy the weekend!
King Street has everything from dive-bars to cocktail bars, high-end steak restaurants to roadside vendors & incredible roof top bars with views over the city.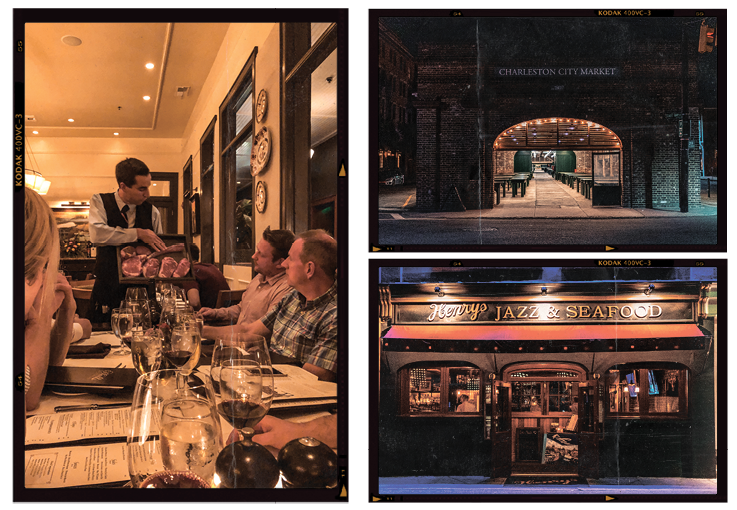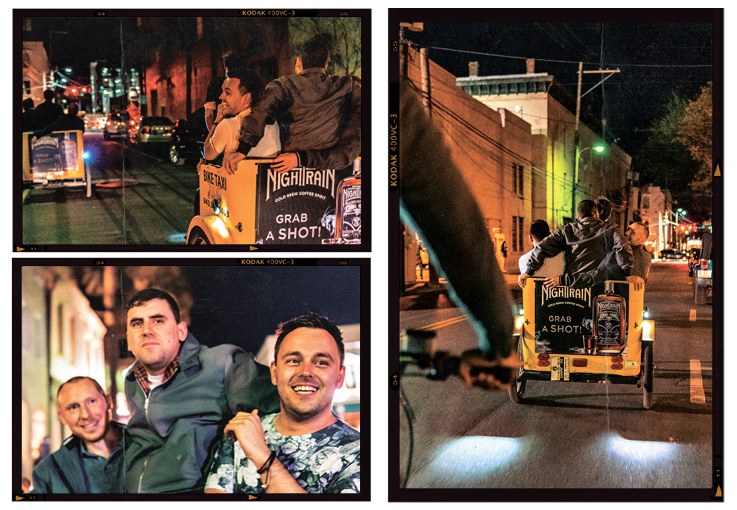 SAVANNAH
Georgia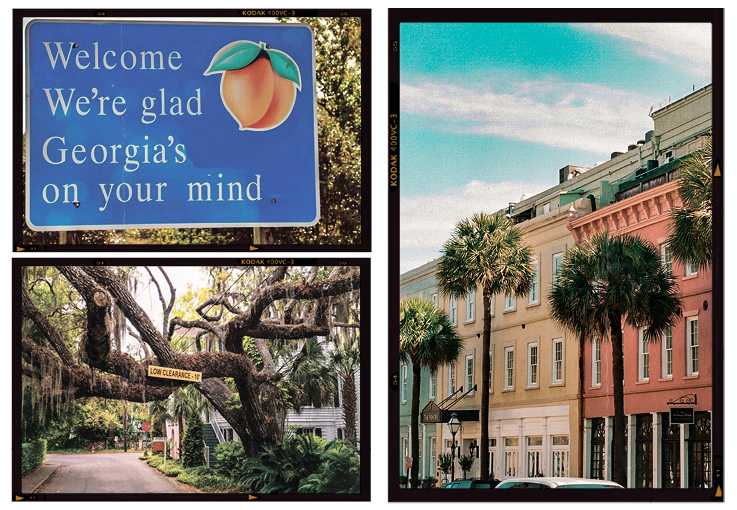 CROSSING STATE LINES...
With the border between South Carolina & Georgia only a short 2hr drive away we had a quick stop at Walmart to fill the van with Mountain Dew, Twinkies, and several boxes of paracetamol & set off for Savannah...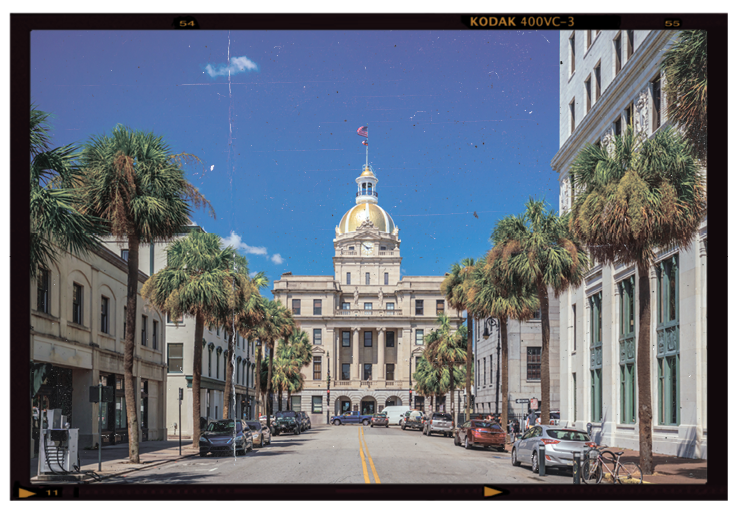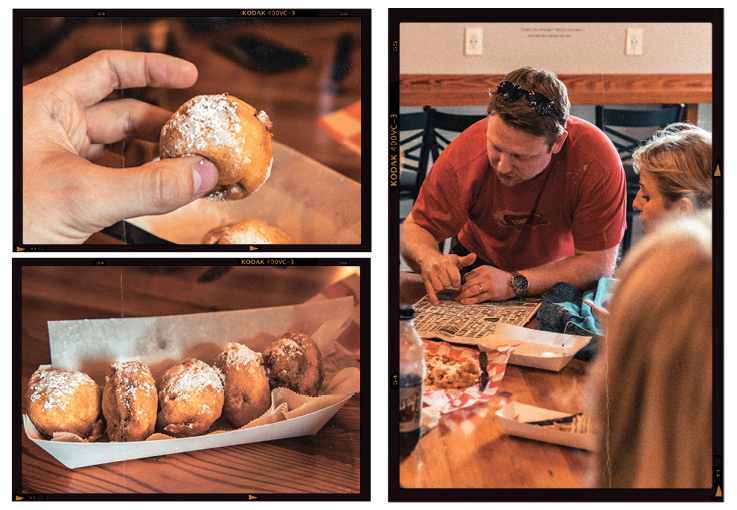 DEEP FRIED OREO'S FOR BREAKFAST...
Found at Below Zero ice-cream & dessert shop, they were as good as they sound! If Luke has his way they will most certainly find there way on to our menu at some point that's for sure!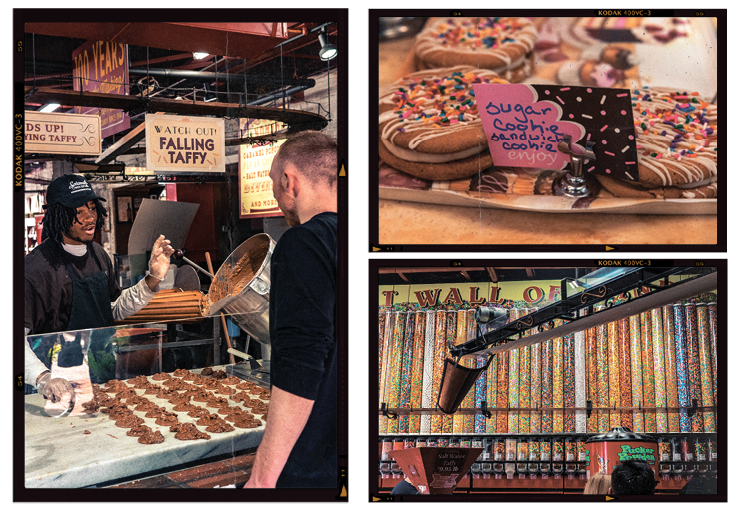 THE GREAT WALL OF CANDY AT CANDY KITCHEN...

SOMETHING FAMILIAR... WE FOUND OUR TA-CONE!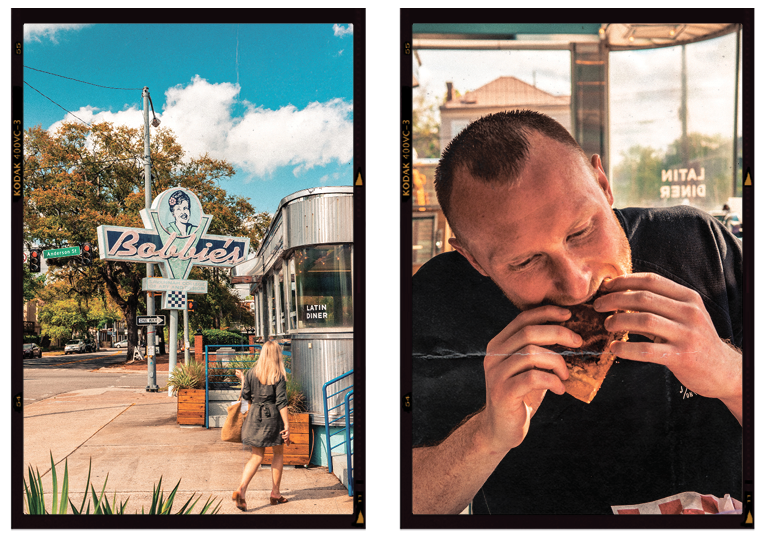 We headed into the suburbs to find some spots where the locals eat & came across Bobbie's Diner, we were greeted by our server/ chef/ the only guy working there Jeremy. Even with checks and orders building up behind him he still took the time to find out who we were and why we were in Savannah, he cooked up some delicious sandwiches & also introduced us to dipping tater tots in your milkshake... Something everyone should try!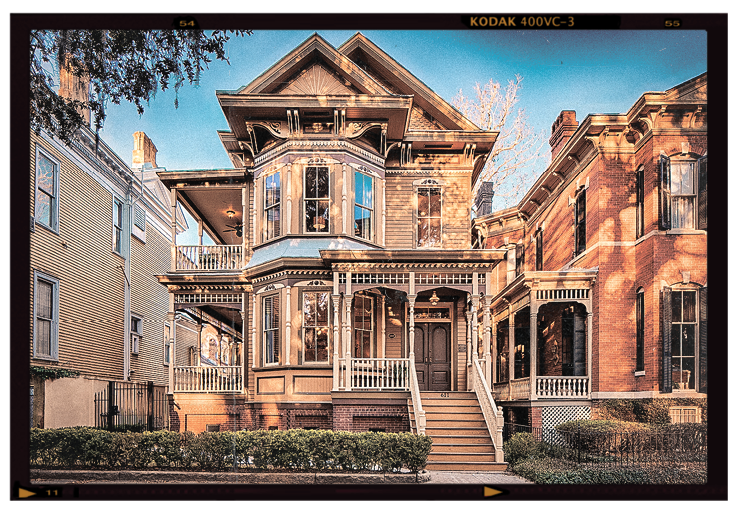 SOME GREAT VERANDA INSPIRATION!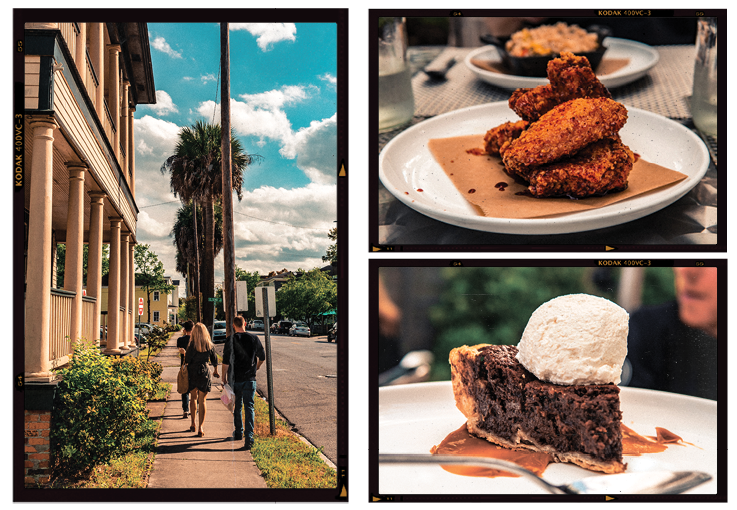 We were told to try the fried chicken thighs at Cotton & Rye and they were great, crispy not greasy and served with a spicy honey dip & a side of creamy mac 'n' cheese!
Not ones to turn down a dessert on the trip we ordered the 'Chocolate Buttermilk Pie'... now after 2 full days of eating it was hard to tell, but we did all agree this was the best dessert we found on the trip! Baked fresh daily and served with salted whipped cream!
WITH OUR CALORIE COUNT OFF THE CHARTS WE HEADING BACK TO CHARLESTON FOR OUR FINAL NIGHT.
CHARLESTON
,THE LAST MORNING
We had a final few hours to explore the parks, streets and rows of colourful houses on Rainbow Row and also take a last look at the verandas with their fake front doors...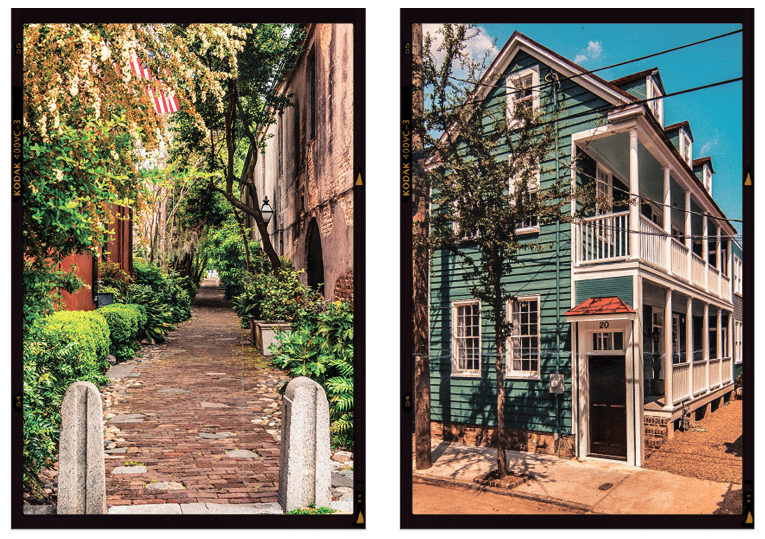 We found out that these doors are known as 'Charleston Hospitality Doors' and that if you leave yours open that means you are home & ready to offer up some good old fashioned Southern Hospitality to your neighbours!
WE LOVED THIS IDEA SO MUCH, WE JUST MIGHT BE DESIGNING THEM INTO OUR NEXT HICKORY'S SMOKEHOUSE...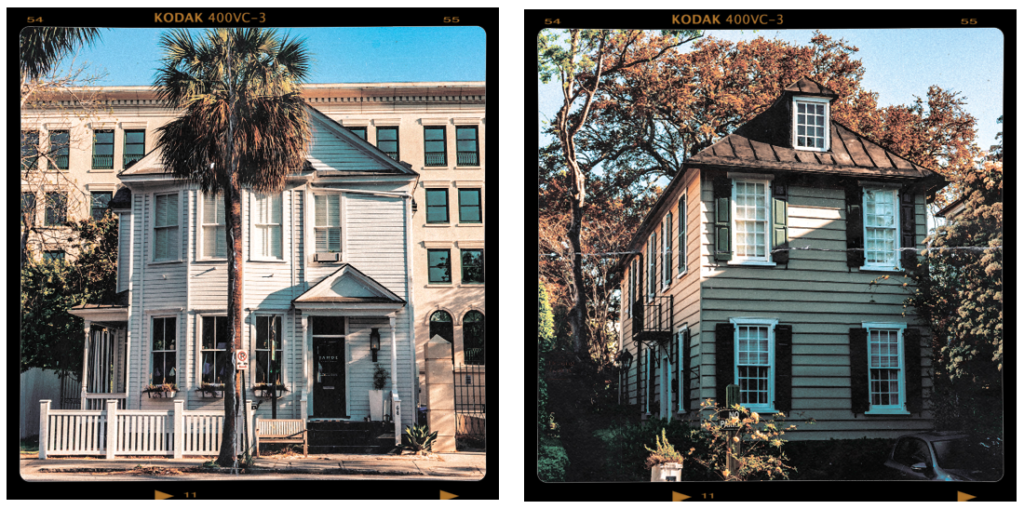 Poogans Porch
THE LAST MEAL
Directly opposite our hotel just happened to be one of the best places to grab breakfast & brunch Poogans Porch, so before setting off for the airport we headed over & after a few Bloody Mary's to settle the stomach and a much needed hug for Adam we sat down for our final meal of the trip...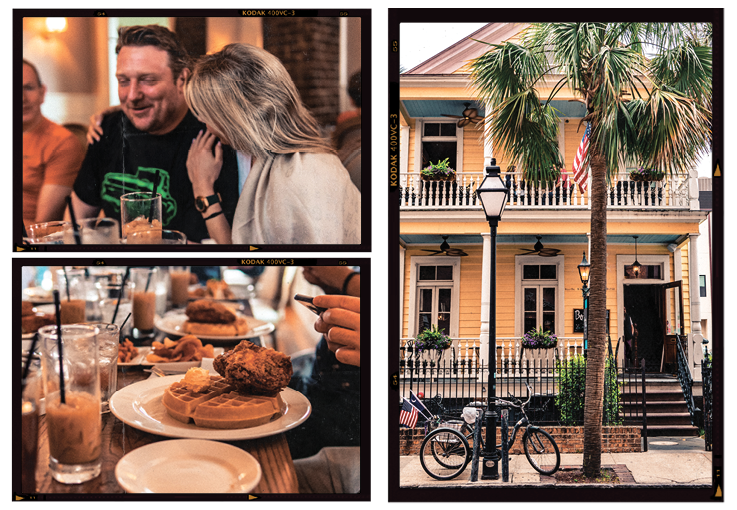 The two Chefs made a beeline for the 'Fried Chicken Waffles' eager to see how they stacked up against our own & we can say... This is one we are getting right! Although we did enjoy the huge jugs of maple syrup on the table for everyone to enjoy!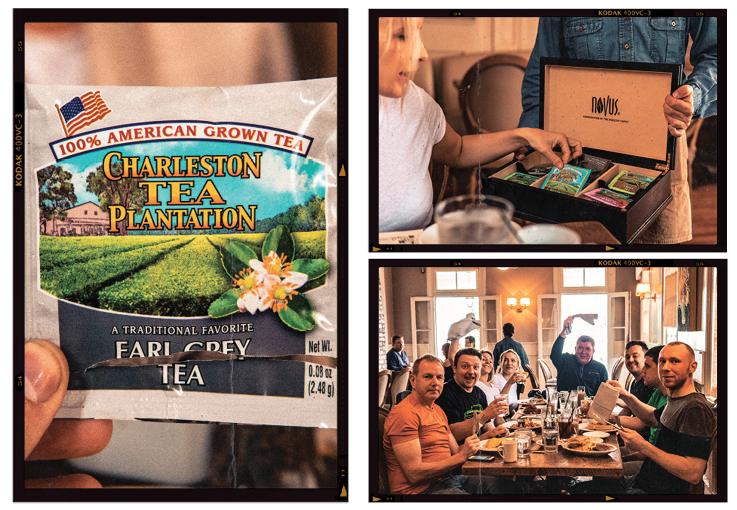 Mission complete...
A few things we have learnt from this trip,
Rodney Scott's really is the whole hog... & we're gonna need bigger smokers!
They love an Irish Coffee in the Southern States!... Come and try our version this summer!
Everyone says they have the best 'Banana Pudding' recipe... Luke is on a mission to create our own!
Respect the fire, love the smoke!
And finally "Barbecue is a mindset, not a recipe"
Where will we go next?
The Road Trip continues...