NFL Sundays Touchdown at Hickory's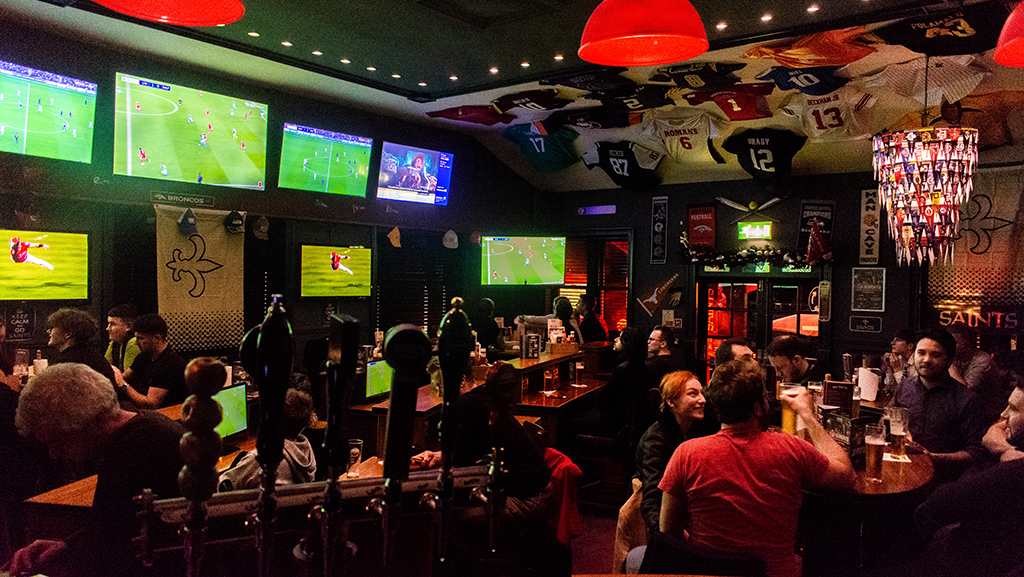 After what feels like a lifetime to some fans, the "Football Gods" have answered our prayers & the NFL is back!
As always it's a game of uncertainties, mysterious plays & always over the top hype. And, we're ready for it.
Where to watch this NFL season?
Over the past 15 years we've become pretty big fans & have fallen in love with the sport. But NFL is definitely a spectacle that gets better & better the more you understand it. So, where better to get a taste than in Hickory's every Sunday from 6pm.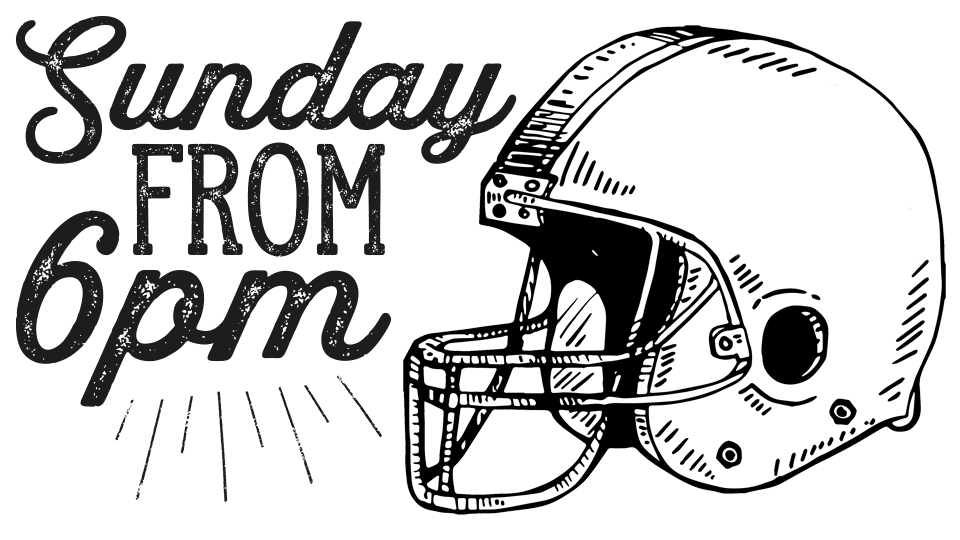 We'll be showing games on every screen along with every game on redzone.
Oh, we'll also be showing a dedicated NFL channel all day, all night, 24/7, 365 days a year – every minute of action, total access shows, lunch time programmes showing & analysing all the games from the previous night, live American feeds, all the best TV shows in states, NFL films and brand new weekly shows reviewing the action & discussing the stories of the league. We couldn't be happier.
Sunday deals!
Plus, we'll have our incredible NFL Sunday deals!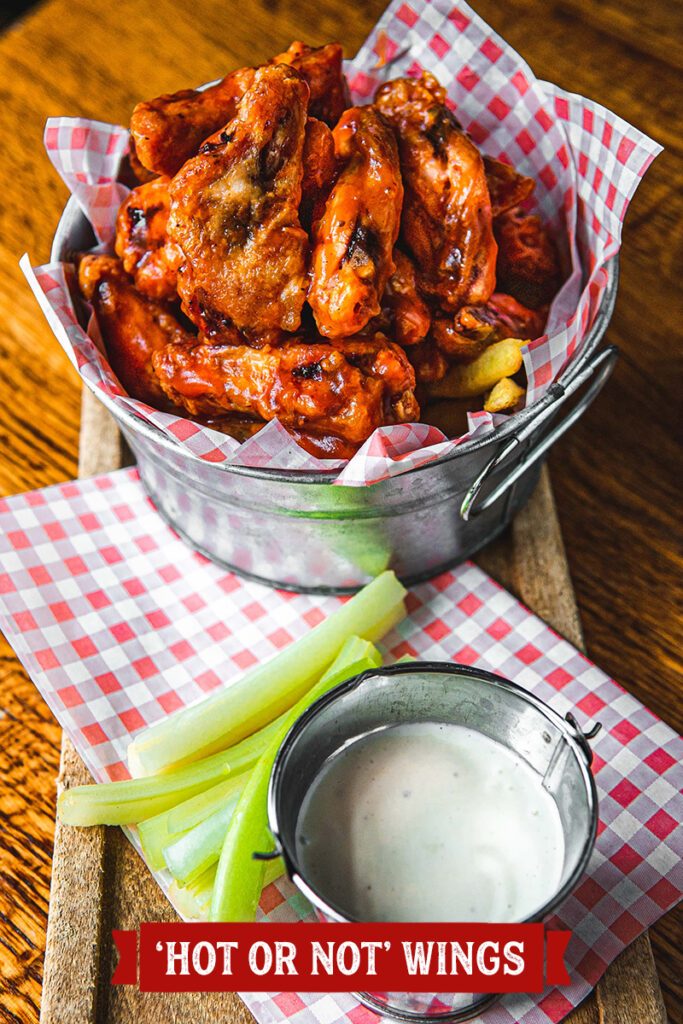 A bucket of "hot or not" wings with your choice of BBQ or Louisiana hot sauce, served with skin-on fries for £5. And, to wash it all down 4 cans of Brooklyn Lager £10.
Watching at home?
For those Sunday's that you can't make it to us…let us bring the wings & beer to you with Hickory's At Home.
Our NFL Wings & Beer box is packed with 4 dozen Chicken Wings – you'll get a selection of sauces to choose from & your very own Wing Shaker – just what's needed for the perfect wings.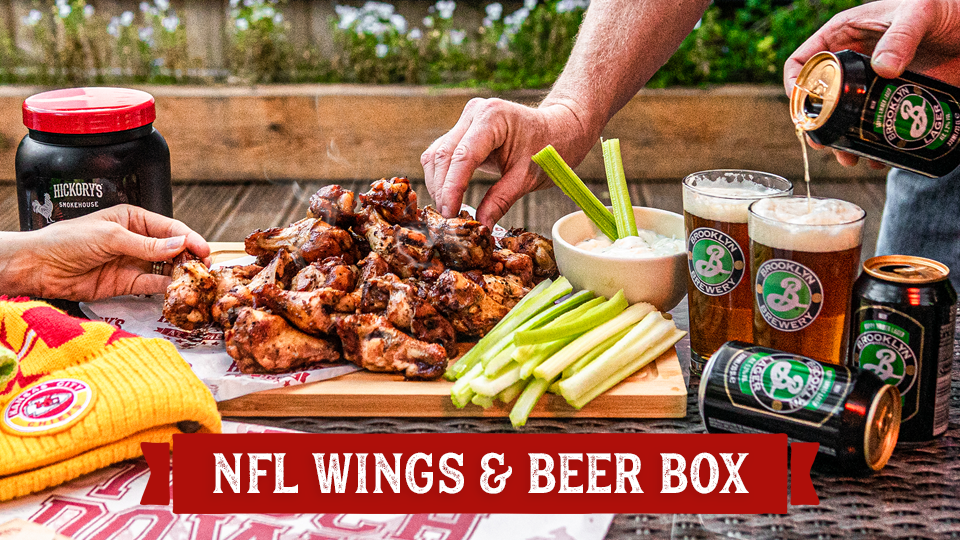 And, you can't have wings without blue cheese dip & celery so that's in the box along with 4 cans of Brooklyn Lager.
We deliver nationwide & 7 days a week so NFL Sunday's here we come! Smoked Chicken Wings, Beer & American football what more do you need?
(Available for delivery from Wed 8th September until 13th February only)
NFL Wings & Beer Box £35