Join Us On Our Journey of Discovery…
Introducing – The Road Trip Sampler…

In the deep South, barbecue is serious business.
Each region has its own distinct style with recipes that have evolved over generations.
Mind blowing flavours, super-tender, smoky meats and unparalleled levels of hospitality are what make this region tick, so as relative barbecue 'apprentices' our regular trips to the Southern States (and beyond) are not just educational, they are something of a pilgrimage.
With that in mind, you can imagine that our quest to create and develop a truly authentic barbecue offering here in the UK has been quite a journey….
From our founder discovering the initial crumb of an idea during his first trip to Texas too many years ago to mention; to our now regular visits to our spiritual home,
"we have clocked up some serious road miles and eaten in hundreds of restaurants, markets and road-side shacks – all in the name of barbecue!"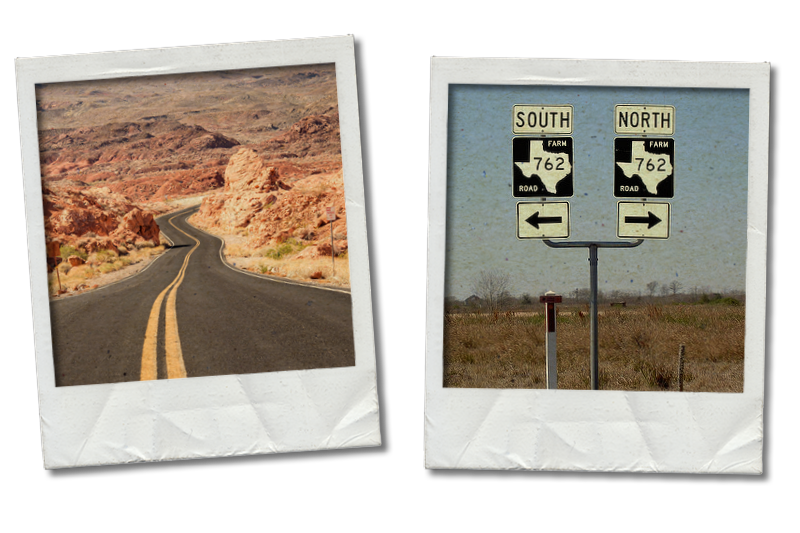 From Memphis to Mississippi and Austin to Atlanta; we have explored the barbecue geography of the deep South, which is just about as rich and varied as the people themselves. On every trip we manage to discover something new and come back bursting with ideas and inspiration.
For our chefs, the challenge is making the dishes work for our guests with only the most interesting and authentic dishes making the cut.
We have put together a collection of some of our favourite finds from our most recent adventures so you can take your taste-buds on a journey too!
Our all-new ROADTRIP SAMPLER will take you on a journey of discovery from Tennessee to Austin, with a brief pit stop in Miami and even a mini-break in Brooklyn NYC…
STICKY TENNESSEE BABY BACK RIBS
(Peg Leg's BBQ, Nashville, Tennessee)

Tennessee has a long history of Barbecue which is totally wrapped up in its local identity. Although Memphis may be known as 'Rib Town' our gang discovered some of the best ribs they had ever tasted in 'Music Town', Nashville, whilst taking in the legendary Jack Daniels Whisky Festival.
At the famous Peg Leg's BBQ the guys were faced with racks and racks of ribs, piled high and glazed to perfection in the most lip-smacking sauce imaginable.
The pit master at Peg Leg must be doing something right because the ribs they serve up are just enough to make you wish you wore some stretchy pants. Located near Nashville's Gulch area, these slabs of perfection are made with more than a dozen secret spices and are quite simply fall-off-the-bone delicious.

FRIED BUTTERMILK CHICKEN SKEWER
(Yardbird Southern Table & Bar, South Beach, Miami)
Discovered during a brief trip to Miami – the South's most Eastern outpost.
Like many of its Southern neighbours this place is a melting pot of cultures and this in turn is reflected in its mesmerising choice of fried chicken!
Chicken on a stick may seem like the simplest of concepts but believe us the style and quality can vary wildly.
We took our inspiration for this 'good ole' fashioned style' Southern fried chicken from Jeff McInnis, the chef who heads the kitchen at South Beach's Yardbird Southern Table & Bar. He spent his childhood between shrimping boats in Florida and his grandparent's farm in Alabama – the latter being the inspiration behind the restaurant's classic buttermilk chicken. Brined for 27 hours, its the kind that's rooted in history; super tender on the inside with a crunch that's hard to beat.
BARBECUE CHICKEN WINGS KOREAN STYLE
(Rockin Rice Restaurant, Austin, Texas)
A break from the norm? Not if you live in Austin!
For a city of its size, Austin is an unlikely destination for Korean food. However, when you consider that Samsung, the largest Korean company and one of the leading electronics manufacturers in the world, has a huge factory here that's staffed by many Korean nationals, it comes as no surprise that there are an abundance of Korean eateries in Austin.
We discovered a few Korean fusion restaurants and mobile food trucks downtown, but for the authentic stuff you have to look north of 51st Street. Our version is inspired by the super-authentic Rockin Rice Restaurant– marinated, battered and deep fried loveliness that really packs a Korean punch.

CHARRED CORN ON THE COB
(The Big Ketch Saltwater Grill, Downtown, Atlanta)
"Sides are almost as important as the main event where barbecue is concerned."
We had the best charred corn-on-the-cob, simply grilled, smothered in butter and laced with Parmesan cheese at an amazing seafood restaurant in downtown Atlanta. (The Big Ketch Saltwater Grill)
A strange fusion you may think but not so odd when you consider this states proximity to the Mexican border (corn is Mexico's number one street food) and the fact that the city boasts one of the largest Italian populations in the US.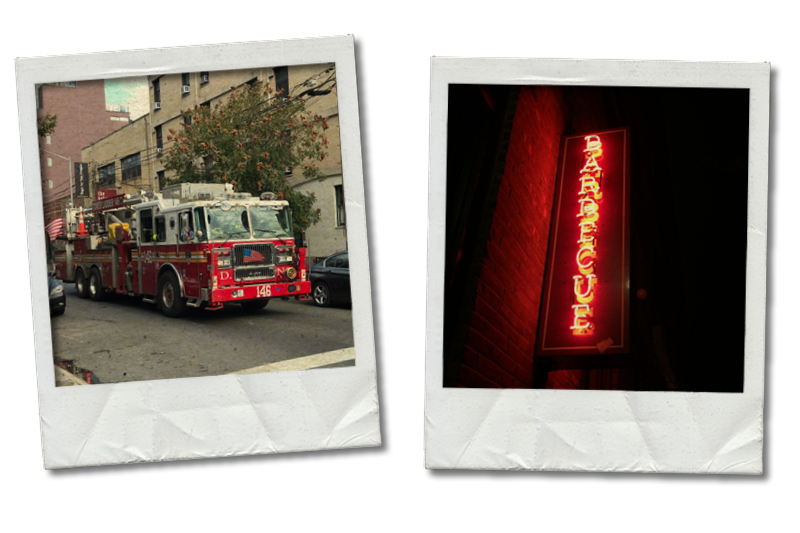 CAULIFLOWER MAC 'N' CHEESE
(Brooklyn, New York)
Our latest trip took us way north from our usual stomping ground but as one of the most talked about Barbecue hubs outside of the deep South we just had to see what all the fuss was about in Brooklyn!
The pit-masters here in the Big Apple are not afraid to experiment, so as well as mastering some of the South's most classic dishes the Northern cue' joins are also tackling a range of regional and global barbecue styles. Somewhat surprisingly then, it was the veggie inspired Cauliflower Mac 'N' Cheese that captured our imagination on this trip! The absolute epitome of comfort food – this twist on the classic is like the black market of sides!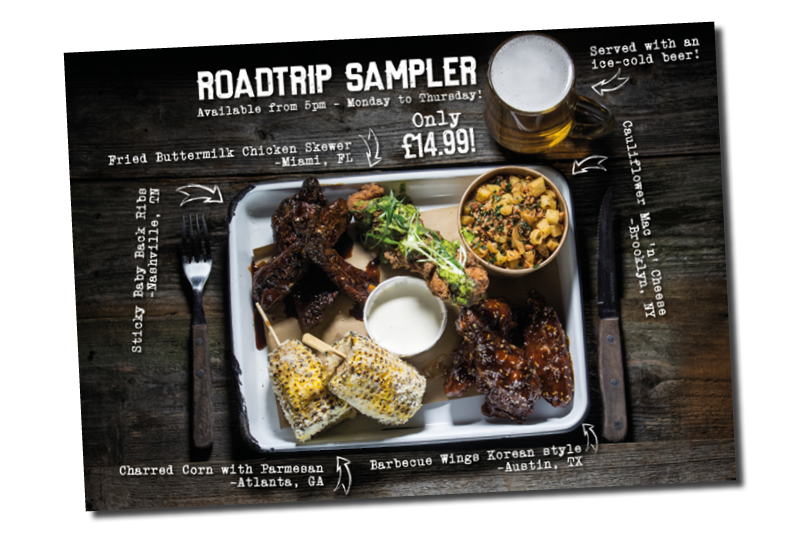 AVAILABLE: from 5pm, MONDAY - THURSDAY!
Want to join us on our next journey?