Hickory's Wrexham Is Now Open!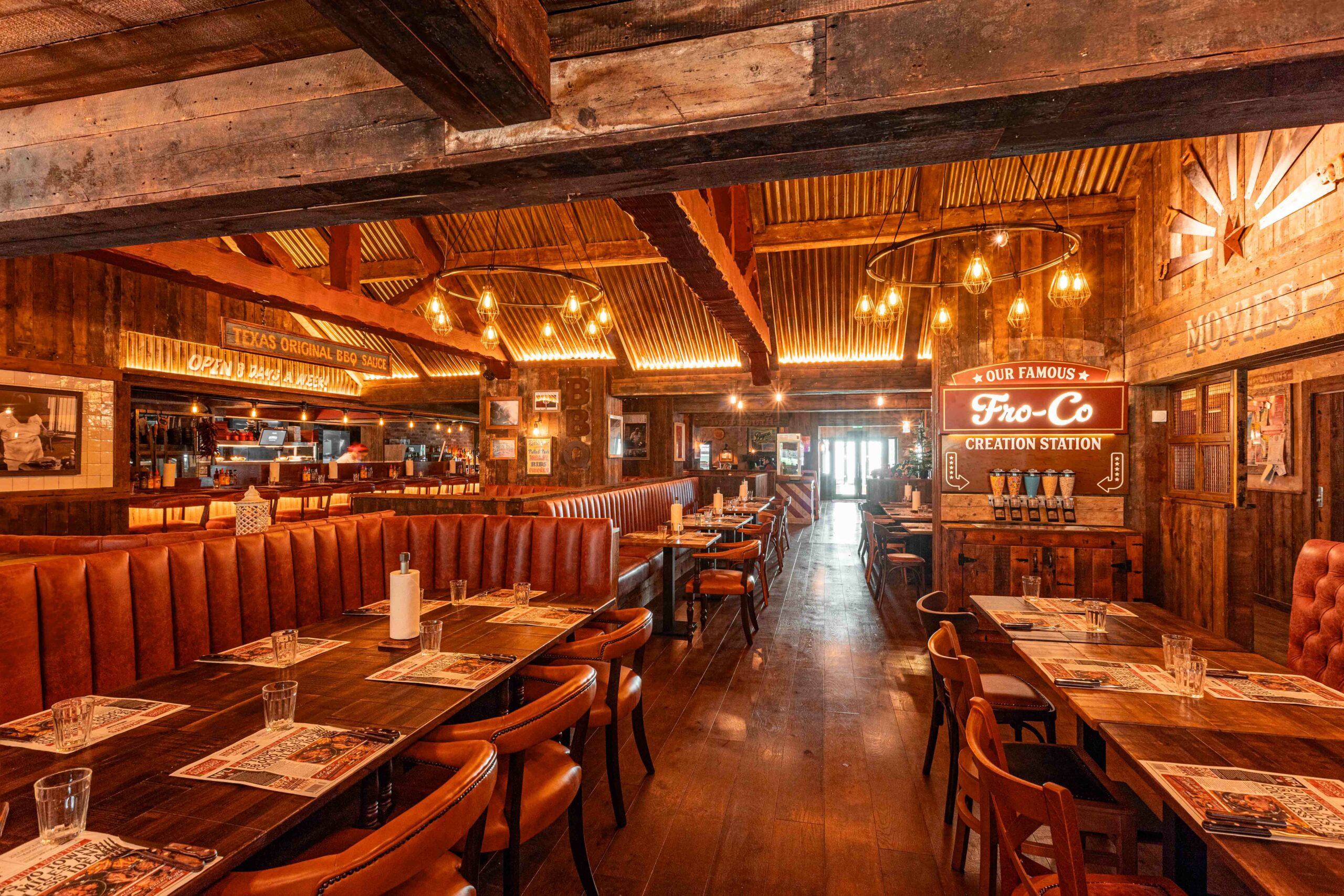 HICKORY'S WREXHAM IS OPEN & SMOKIN'!
We are so excited to have swung open the doors & for Hickory's Wrexham to be open & smokin'.  We've had the pleasure of welcoming guests from Wrexham to Chester, Rhos & Shrewsbury so it's great to have found a home locally & to bring a taste of the Southern States to this great city.
Where to find Hickory's Wrexham...
 You'll find your new local Hickory's on Sontley Road!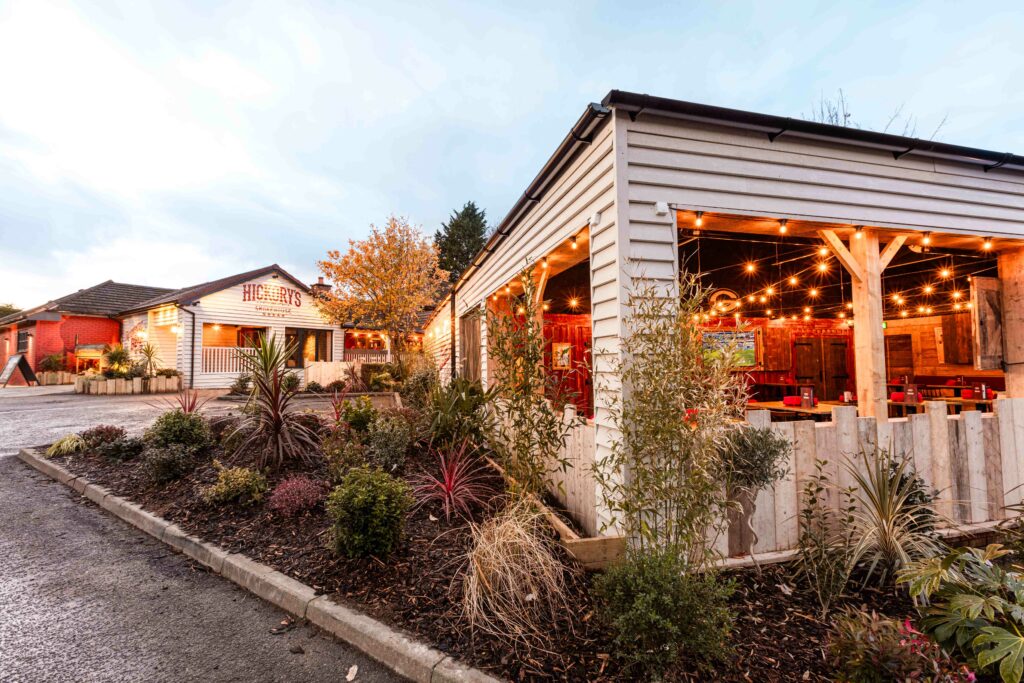 If you've been to Hickory's before you'll know that we're a family friendly restaurant & bar, and Hickory's Wrexham is no different.   The entire building - inside & outside has had a complete refurbishment.  BBQ fans will love the Chef's bar (we think it's the best seat in the house). You'll get to watch the chefs first hand as they slice the brisket. Ask them for suggestions for hot sauces & get a real sense of the Southern States.
Families, groups of friends, the gang from work - we've got you covered. From cosy booths to party tables, you'll be able to enjoy each other's & soak up the atmosphere. 
Your neighbourhood bar...
You're also welcome to join us at your neighbourhood bar.  Whether you're stopping by for after-work beers or pre-dinner cocktails, consider it your laid-back local hangout.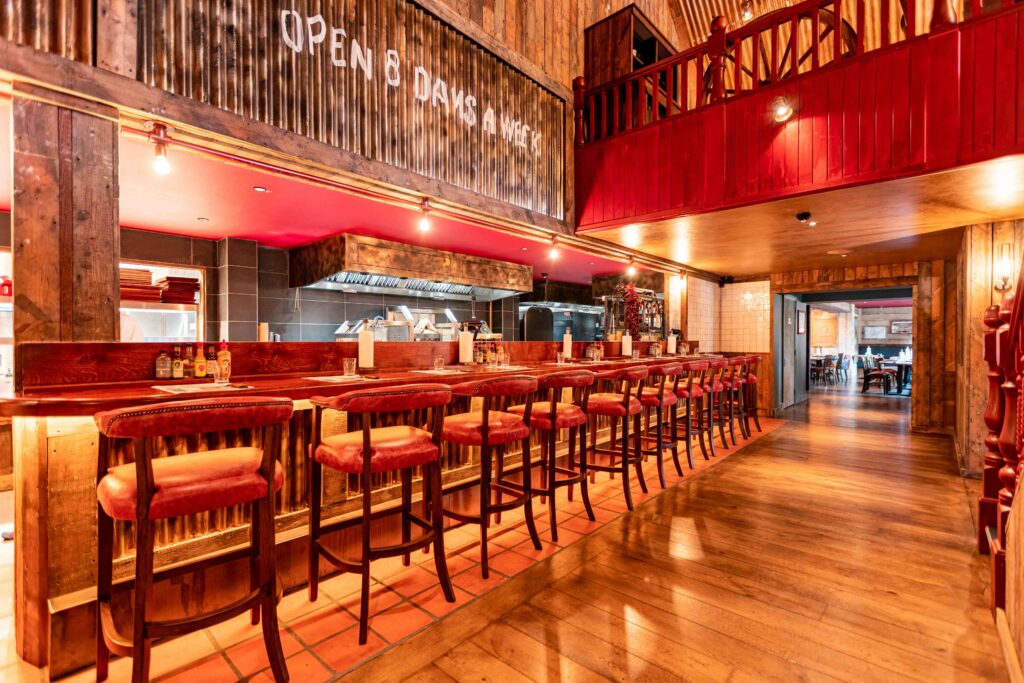 The Barn & Endzone is Open & Smokin' 
Sports fans - let us introduce you to The Barn - a hub for indoor dining, with family & friends as you enjoy the sport on the large screens. And right next door is our covered sports viewing area - The End Zone. With multiple large screens that are perfect for catching the sport. Let us be your new home for the NFL on Sundays!
Younger guests are in for a treat...
At Hickory's, we understand the importance of keeping young minds engaged and their hearts happy.  Let their imaginations run free in our outdoor kids play area with giant swing & water tower. And because it wouldn't be complete without a touch of that signature Hickory's magic, there will of course be a cinema room and the Fro-Co Creation Station too! After the main meal, let the little ones unwind with cinematic adventures or indulge in a sweet treat creation – the perfect ending to a delightful dining experience. 

Authenticity is absolutely key for us & that starts with our smokers. So we've shipped our smokers over  from Missouri & they take pride of place in the heart of the restaurant. 
Smokehouse Classics...
Indulge in classics like tender Memphis ribs, juicy Texas-style brisket, and irresistible BBQ pulled pork. All slow-smoked here using special smokers from Texas and Missouri. Our appetisers and desserts aren't one to skip out on, so make sure you leave room! From Corn Dogs & Frickles to Sweet Texas Pie & Table Toasted Campfire Marshmallow, the perfect feast awaits. And don't worry, the kids are covered too with our fun and balanced Kids Menu.  
Close your eyes, take a bite, and let the authentic flavours whisk you away on a journey into the heart of the Southern states.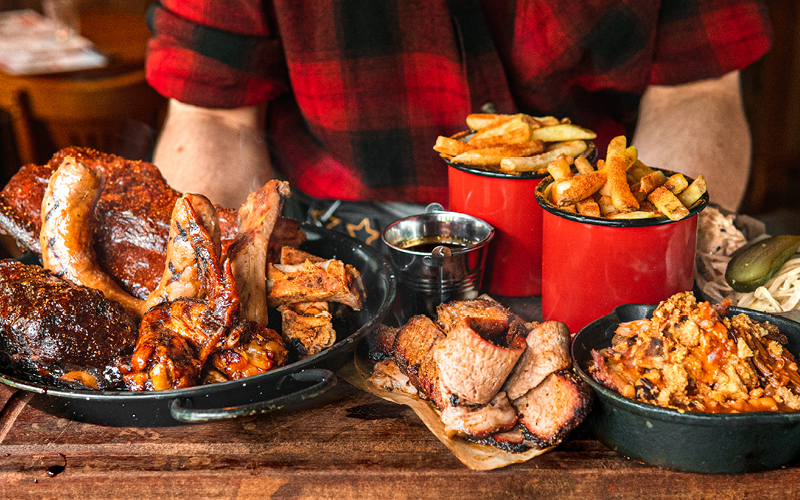 Smokehouse Platter

Feel free to pop in just for drinks at our bar anytime.  Try our extensive spirits collection. We're pretty proud of our Bourbons - that we've sipped, drank & collected on our road trips. If beer's more your style, we've got you covered. With easy-drinking session ales, including our exclusive Hickory's Pale Ale (& of course Wrexham lager). And, we've got a selection of bottles & canned craft beers, so there really is a beer for everyone.
Cocktail Time...
Our bar teams love nothing more than shaking up a cocktail. Our drinks list is bursting with interesting mixes & classic combos that all designed to pay a nod to our Southern roots. Be sure to try one of our signature cocktails.  Go for the Game Changer, a twist on the Hurricane, a real fruity & tropical drink. Check out the Cotton Candy - gin & Cointreau shaken with lemon juice & poured over candy floss. Or if you like your bourbon as for an Old Fashioned.
So whether it's a smooth sip of Bourbon, a refreshing beer, or a Hickory's cocktail, there's a seat at the bar with your name on it.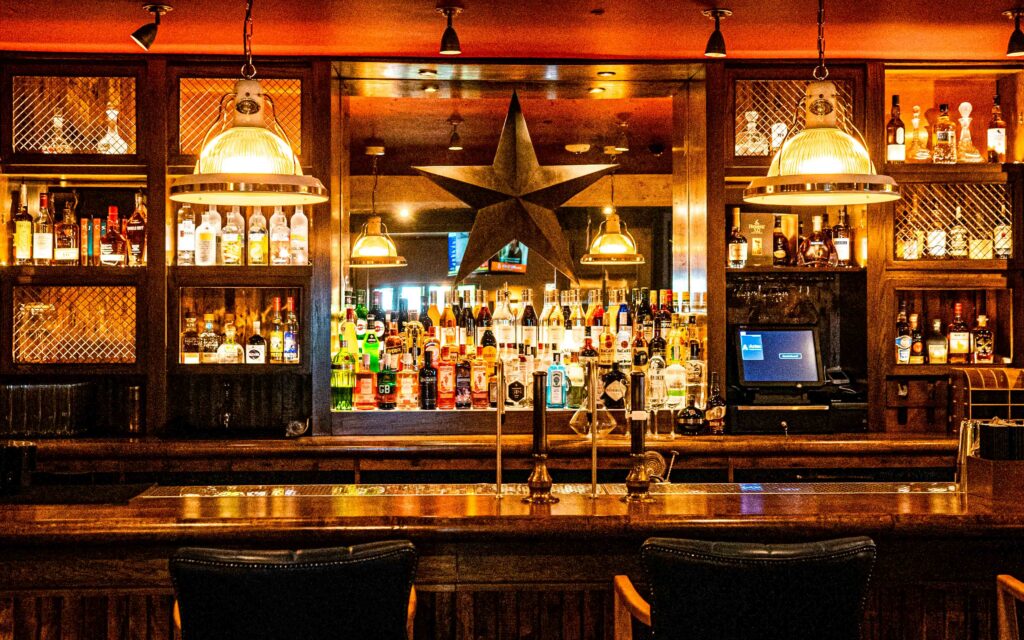 WE CAN'T WELCOME YOU - NI ALLWN CHI GROESAWU!