Hands up who's missing our Chicken Fried Waffle…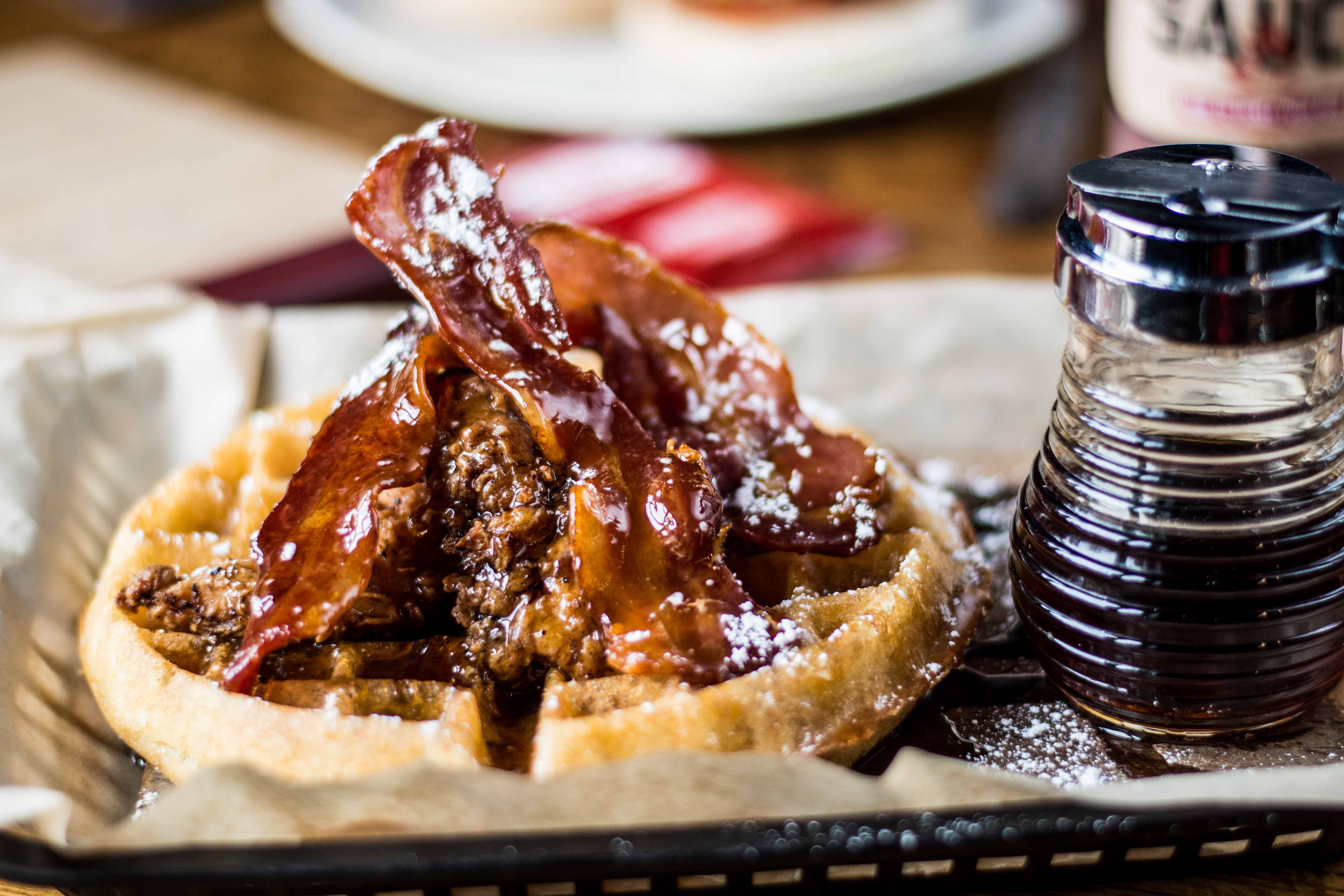 And hands up who's smothering everything they can in maple syrup!!
If you're in need of a maple syrup fix – give one of these a go & let us know how you're satisfying your cravings (tag us in our FaceBook pages)… the crazier & more puzzling the better. You know we love a sweet & savoury concoction 😊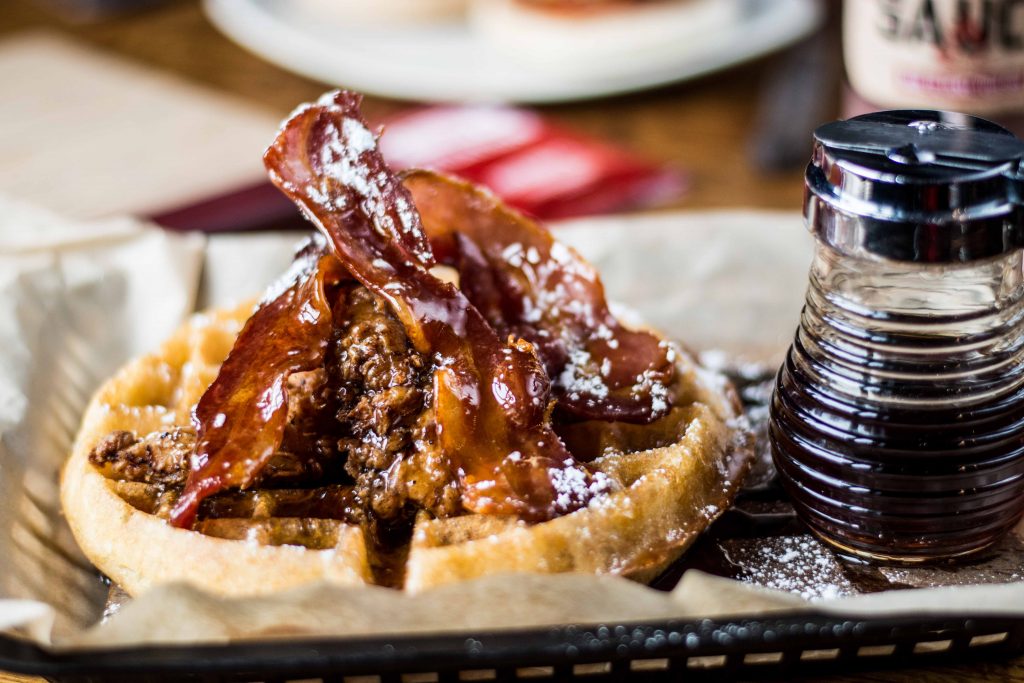 Keep it simple...
Drizzle it over waffles & pancakes...
Whip it up...
Why not try whipping some into butter, amazing as a dip for your grilled corn or to baste over your chicken & fish.
Make sticky candied bacon...
Bake your streaky bacon in the oven until cooked, allow to cool & then deep fry until golden & crisp, then dip it in your maple syrup (make sure it's completely covered), remove & allow to cool slightly - amazing on burgers or in a salad
Coat your meat & vegetables...
Smother ribs, chicken wings, prawns, even cauliflower, parsnips & carrots - add maple syrup to a clean pan( enough to coat ) & place over a medium heat , when the maple starts to bubble, toss in your hot cooked items & then continue to cook until sticky
Follow us on FaceBook to keep posted with our updates, stay safe & we can't wait to welcome you again!