Food, Flames & Football!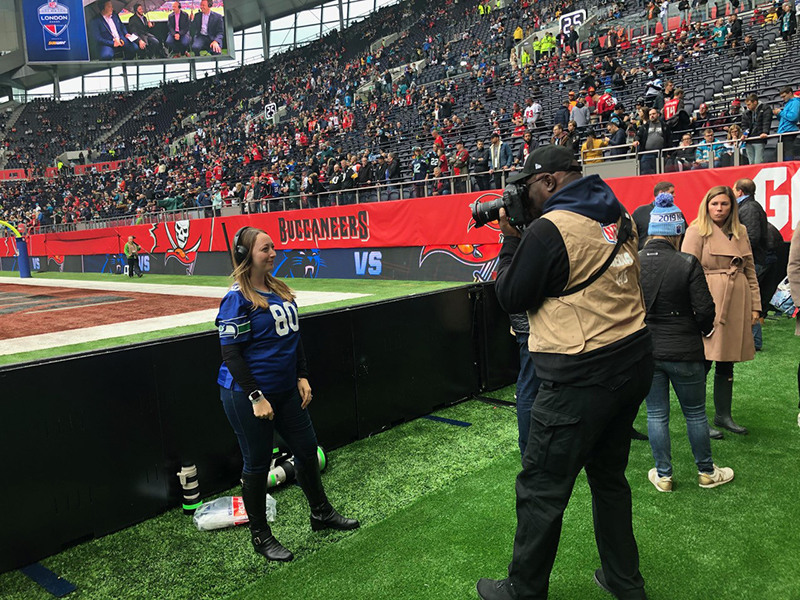 NFL Season Preview: NFLGirlUK looks ahead at what's to come…
Here at Hickory's Smokehouse we are almost as fanatical about American Football as we are about smoking BBQ! Not only did we fall in love with the epic food whilst out in the deep South, but we discovered a passion for the sport too.
We take the game so seriously here that we even encourage some internal rivalry too, with each of our restaurants and even our Head Office crew, adopting their own 'fantasy football' team in our super-competitive 'Smoker- Bowl' competition.
Whether you are die-hard fan or football rookie, we want you, our guests, to get-involved with what promises to be a sizzling season
So with just days to go until the new NFL season kicks off, we have teamed up with passionate NFL fanatic (and Wilmslow regular) Liz Bhandari, aka NFLGirlUK, to share her thoughts with this insightful team-by-team season preview. Time to pick your team folks!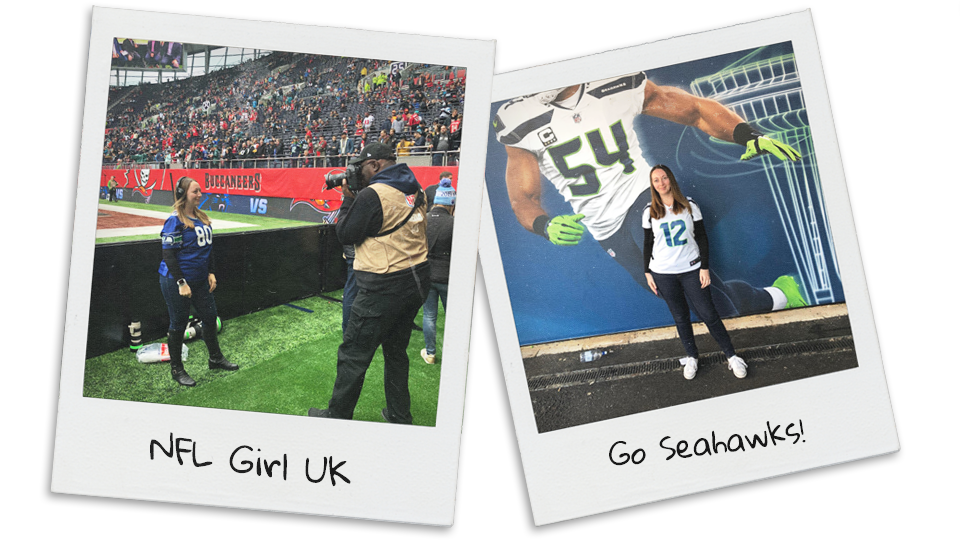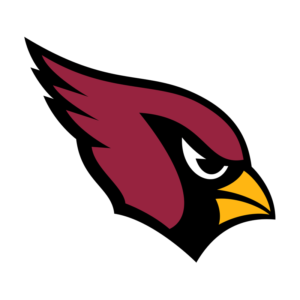 Arizona Cardinals:
The Arizona Cardinals made some massive moves this offseason and it has resulted in fans labelling them as Super Bowl contenders. Personally, I feel like if this roster isn't able to make the postseason, then it would be a tremendous failure given the talent they have right now. One player that I would keep an eye on throughout the season would b e J.J. Watt. The former Defensive Player of the Year is in a new system for the very first time in his career and has a dominant edge rusher across from him in Chandler Jones. He could take this pass rush to a level that we haven't seen before.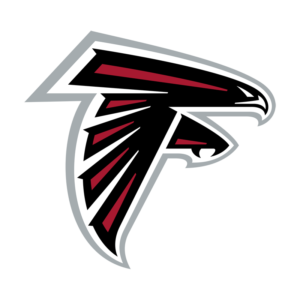 Atlanta Falcons:
As this roster is currently constructed, this group isn't planning on making the postseason. I feel like them trading away Julio Jones all but confirms that direction as well. However, that isn't to say they don't have players to watch out for as the season progresses. I believe that Kyle Pitts, the rookie tight end that was drafted in the first round, is going to replace Julio nicely. While nobody can fully replace the All-Pro wideout, Pitts brings a new dynamic to an offense that already has Calvin Ridley. Their main issue though is their defense, as they couldn't stop a fly last season. Atlanta isn't in a full rebuild but they aren't competing either, so an interesting spot for sure.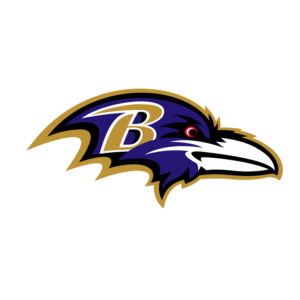 Baltimore Ravens:
Definitely a Super Bowl contender if their passing game is able to come along this year. Led by Lamar Jackson, this group has been electric the past two seasons, only to come up short in the playoffs. They made a concerning effort to improve the passing game by signing Sammy Watkins and drafting Rashod Bateman. Two guys that will step in right away and give this offense some life outside of the rushing attack. They were just a couple pieces away last year, let's see if they found those pieces in Watkins and Bateman this time around.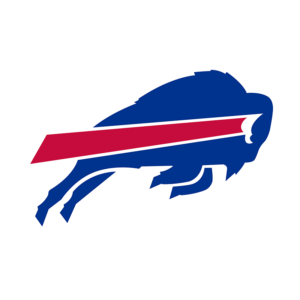 Buffalo Bills:
Without a doubt this group is contending for a Super Bowl in 2021. Josh Allen took a massive leap in his development after the team traded for Stefon Diggs. Allen and Diggs tore apart opposing secondaries all season and some had even called for Allen to be named the MVP of the league. Buffalo is one of the best constructed teams in the league and gave the Kansas City Chiefs a good fight in the AFC Championship last season. The main thing to watch with this team though is their run game. They didn't have any success in that area last year and is crucial to them taking the next step forward.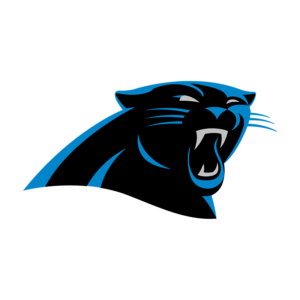 Carolina Panthers:
This team is going to be far improved after a relatively successful offseason. They added Sam Darnold to the fold after deciding that the Teddy Bridgewater experiment wasn't working and should be getting Christian McCaffrey back fully healthy this year. Ultimately, I don't believe they compete for a playoff spot this year but it all boils down to Darnold. If he performs well, the Panthers will make the postseason, otherwise I don't see it happening.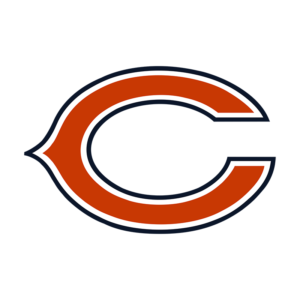 Chicago Bears:
Chicago is a very talented team that could compete for their division title this season, although they have serious questions to answer regarding their future quarterback. Andy Dalton was signed and has been confirmed to start the regular season off. However, fans are going to be begging for their rookie Justin Fields to take that mantle if Dalton doesn't play up to par. That is going to be an interesting battle to watch throughout the season assuming neither player gets injured. If Fields is in for the majority of the year, I say they make the playoffs. With Dalton, I don't see it coming together.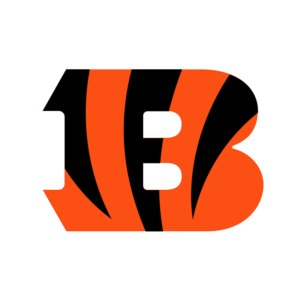 Cincinnati Bengals:
Joe Burrow is back! After an exciting first half of his rookie year, he suffered a major knee injury that kept him out the rest of the year. He has been back at training camp and should be fully healthy for the start of the regular season in a couple weeks. Burrow was the only player on this roster truly making a difference last year and it will likely be the same story again. This Bengal's team is in no position to compete for a playoff spot yet. It will be fun to watch Ja'Marr Chase reunite with Burrow though.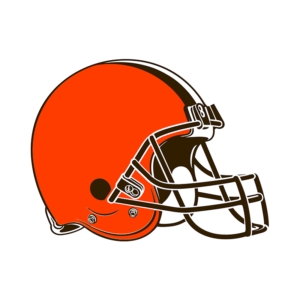 Cleveland Browns:
The Browns are one of those teams that deserves to be on the rise after so many years of disappointment. They were one stop away from making it into the AFC Championship game last year and were able to improve in the offseason. The signing of Jadeveon Clowney could bolster a defensive line that already has Myles Garrett and the comeback of Odell Beckham Jr. from his injury will take this offense to the next level. I think this team fight their way into the postseason, but I don't know if I would label them Super Bowl contenders. It would ultimately come down to how well Beckham and Baker Mayfield are able to mesh as it has always seemed that they don't have the chemistry that they need to have.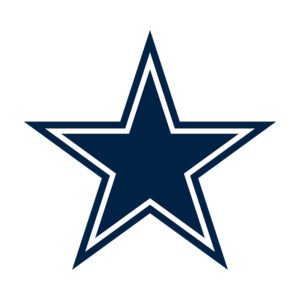 Dallas Cowboys:
It'll genuinely be shocking to not see the Cowboys improve form last season. Not only did they lose Dak Prescott for all but a couple games due to a bad ankle injury, but their defense was 32nd ranked in the league for the majority of the year before some late improvements. They made some decent signings, but all eyes will be on the offense. Prescott is going to have Amari Cooper, Ezekiel Elliott, Ceedee Lamb and Michael Gallup to throw the football too. Watch out for the Dallas offense this year. Though it will likely not be enough to cancel out their horrific defense. I imagine they fight for the division title and if they don't win that then they miss the playoffs entirely.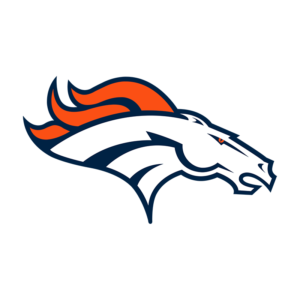 Denver Broncos:
Denver is arguably the most underrated team in the league right now. They are in a similar position as the Bears, they have immense talent on both ends of the field but don't have a sturdy quarterback. If their quarterback troubles work out then they are Super Bowl contenders, if not then I don't even see them making the playoffs. Drew Lock is the player to keep an eye on throughout the regular season as the franchise still has hopes that he can become their franchise cornerstone.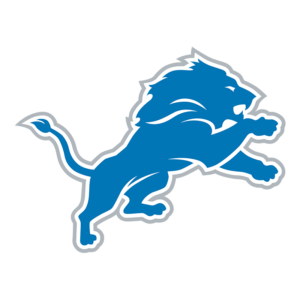 Detroit Lions:
Not much positive to say about the Lions here sadly. They are at their best going to miss the postseason with a below average record, at their worst they will be battling for a top pick in the NFL Draft. Jared Goff went over there but is a significant downgrade compared to Mathew Stafford. However, it is going to be fun watching them develop a new winning culture with a brand-new coaching staff. It may not come together this year, but it could be the start of something special in Detroit anyways.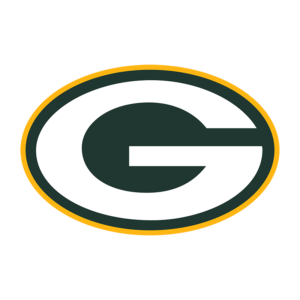 Green Bay Packers:
Speaking of the Detroit Lions, we come to their division rival. The Packers had a fiasco in the offseason and had to corral both Aaron Rodgers and Davante Adams so that they didn't leave the organisation. It seems like they are both on their way out by the end of the season though, which means this would be their last ride together. I expect them to make a deep playoff run similar to last year, but they just didn't improve their roster enough to take them over the hump. Keep an eye on the whole Rodgers vs. management situation throughout the year as well.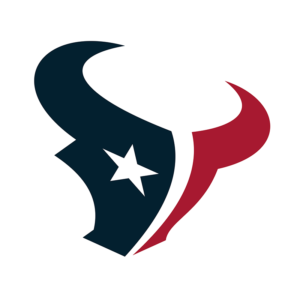 Houston Texans:
This team is an absolute train wreck right now. Not only does their franchise quarterback Deshaun Watson demand a trade, but he is also facing multiple sexual assault allegations that will keep him off the field. Their roster got somehow worse overall and the only major move they made in the offseason was sign three veteran running backs. This group simply won't be competing at all, unless of course it is for draft position.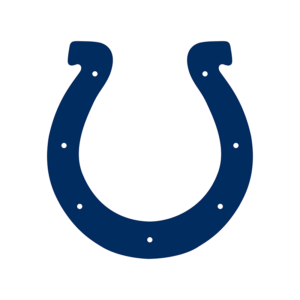 Indianapolis Colts:
The Colts are in a tricky situation. Philip Rivers retired in the offseason, and they brought in Carson Wentz, who then got injured. If Wentz can't return to the team until the midway point of the year, then they could already be out of playoff contention. The rest of their team is good enough to be Super Bowl contenders, even with Wentz they are contenders. However, his health is a major factor this year. There have been rumours that he could return early on in the regular season but otherwise they would be left with Jacob Eason or Sam Ehlinger. Without a solid quarterback they are simply a playoff team.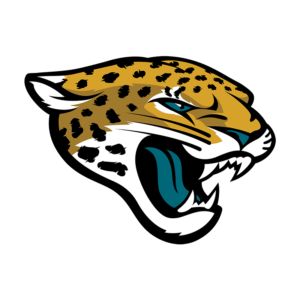 Jacksonville Jaguars:
This team isn't ready to compete for a championship at all, though playoffs may be on the table. It truly just depends on the play of Trevor Lawrence. If he is even close to all the high expectations that are being thrown his way, then this group could be fun to watch next season. Also, keep an eye on how Urban Meyer is transitioning from coaching college to the NFL.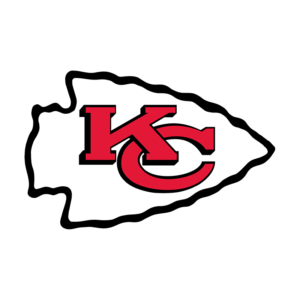 Kansas City Chiefs:
I feel like it is Super Bowl or bust for the Kansas City Chiefs once again. They have made the Super Bowl the past two seasons and the AFC Championship the year before that. Patrick Mahomes is a generational quarterback with weapons like Tyreek Hill and Travis Kelce, making this offense one of the best in the league. Not to mention how talented their offensive line is. Anything less than a Super Bowl victory would be considered a disappointment given their roster.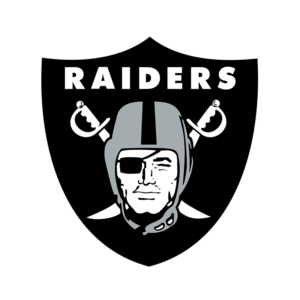 Las Vegas Raiders:
The Raiders are one of the most unpredictable teams in the league right now. I think at their best, they are playoff contenders but at their worst they are last in their division. Josh Jacobs is incredibly fun to watch but other than that they just have too many holes to fill across each side of the football. Mediocre is the best way to describe them ahead of the 2021 year. However, be sure to keep a close eye on Derek Carr this season, as the team could move on from him if he doesn't perform well.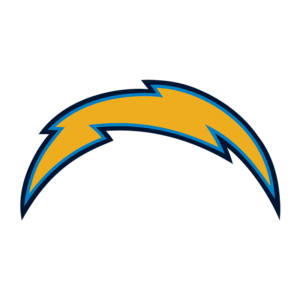 Los Angeles Chargers:
Similar to the Broncos, the Chargers are a team that is just a few pieces away from contending for a Super Bowl. Justin Herbert was fantastic in his rookie year and showed that he could make this team unbelievably good. They have weapons on both ends of the football but have just been riddled with injuries lately. Their coaching hasn't been up to par either, which they hope to change by bringing in Brandon Staley from the Los Angeles Rams. They are a playoff team on the bubble in my eyes, but Herbert could drag them above that mark.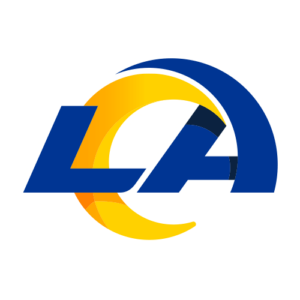 Los Angeles Rams:
Legitimate Super Bowl contenders this year. They were really good last year but had too many inconsistencies on the offensive end to really make a deep playoff push. So, they traded Jared Goff to the Lions for Mathew Stafford. Stafford now has a solid offensive line, Cooper Kupp and Robert Woods. Safe to say this offense won't have trouble putting points up. They also have two genuine Defensive Player of the Year candidate in Jalen Ramsey and Aaron Donald on the roster. The sky is the limit for them.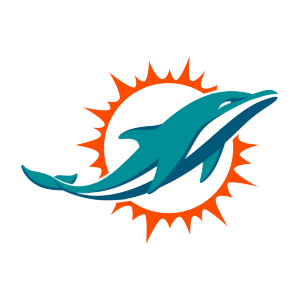 Miami Dolphins:
Miami found a way to improve drastically last year and would have made the playoffs if it weren't for a loaded AFC conference. They are a young and upcoming team that just needs to find a reliable answer at their quarterback position. I feel like Tua Tagovailoa is that answer, and the franchise just have to be patient with his development. If he is able to reach expectations, this group will make the playoffs. Though I wouldn't say they will be able to contend yet.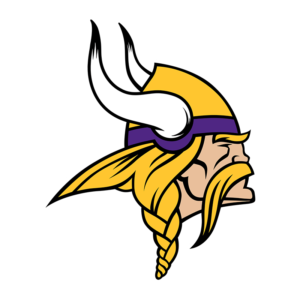 Minnesota Vikings:
The Vikings are so lopsided. Their offense is stacked with Adam Thielen, Dalvin Cook, Justin Jefferson, and Kirk Cousins but their defense is atrocious. They have Eric Kendricks, one of the best line backers in the game, but other than that I don't see that group having anything to be proud of heading into the year. This offense will always keep them in the game, but they are a fringe playoff team at best until that defense is fixed.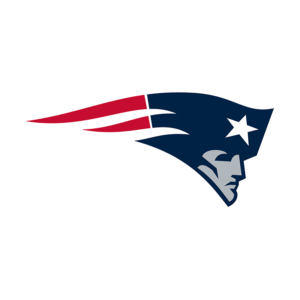 New England Patriots:
The Patriots could take the biggest leap from last year to this year. Not only do I believe Mac Jones is a significant upgrade over Cam Newton, but this group is getting back numerous players that opted out of the 2020 season. Players that have won Super Bowls with the organisation before. Their running back room also seems to be loaded just looking at their exhibition games so far. New England should make the playoffs this year.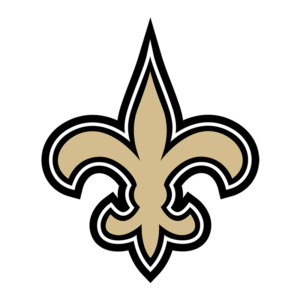 New Orleans Saints:
Taysom Hill or Jameis Winston? That is the biggest question this group has to answer. With Drew Brees retired, one of those guys will have to step up and keep their Super Bowl window open. I believe that this group doesn't sniff the playoffs with Hill starting all season long. However, Winston has potential that goes through the roof, and we saw that at times in Tampa Bay. Winston could make them a legitimate Super Bowl contender if he performs above expectations. Otherwise, they are right on the verge of the playoffs this year.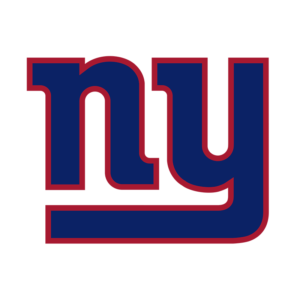 New York Giants:
This defense is exceptional. Their offense is a different story. They made no efforts at all to improve the offensive line, meaning Daniel Jones will be running for his life on almost every down. But hey, they signed Kenny Golladay and are getting Saquon Barkley back from his injury. Due to them being in such a bad division, they could win the title and make the playoffs. Though I just don't see it happening unless Jones improves.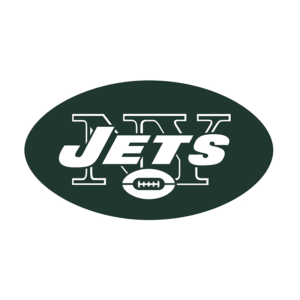 New York Jets:
Just like the Jaguars, the only thing Jets fans are paying attention to this season is Zach Wilson. The organisation has no plans to compete this upcoming season and would like to just evaluate where their franchise quarterback is at in his rookie year. Robert Salah is also a head coach for the first time, so this will be great practice for him in that department.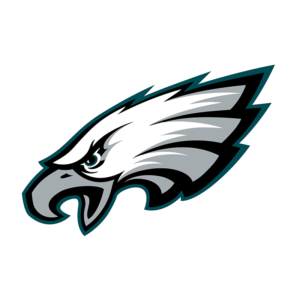 Philadelphia Eagles:
The Eagles are all over the place. They can't seem to settle down on a quarterback and haven't put much faith into Jalen Hurts at all. Their defensive line is great, but their secondary is awful. The same can be said about their offense, as their skill positions need some work. DeVonta Smith and Jalen Reagor will be a fun duo to watch this season but other than that they are in no position to make the postseason this year.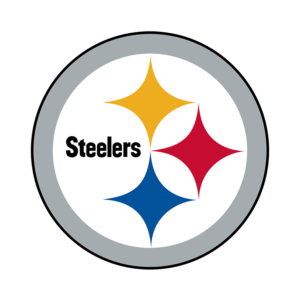 Pittsburgh Steelers:
Last season was a massive disappointment for Pittsburgh. Ben Roethlisberger is coming back for another year which saves their offensive from plummeting into the Earth. He should have some weight off his back as Najee Harris should give them any type of rushing attack, something they didn't have at all in 2020. Their defense is arguably one of the best in the league when healthy, they just need to be consistent on offense. This is a playoff roster; they just have to stay off social media and remain locked in.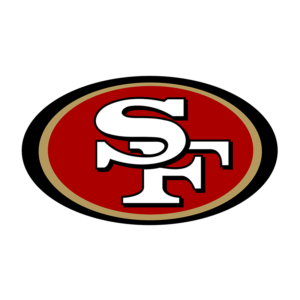 San Francisco 49ers:
Another team with a major quarterback dilemma. If Jimmy Garoppolo continues to be their quarterback, expect a big rushing attack and a safe approach offensively. If their rookie Trey Lance starts, this team will begin to air it out and start running some trick plays early on. Garoppolo keeps this offense consistent, but they rely too heavily on their defense, Lance could take them to another level if he gets to play. No matter who starts though this team could make the playoffs. Their division is just too stacked to guarantee that.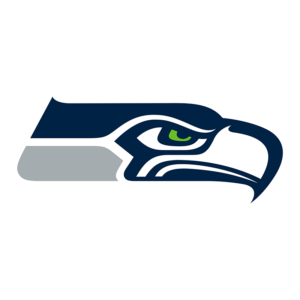 Seattle Seahawks:
Speaking of the 49ers division, the Seattle Seahawks are also in that department. They made no real efforts to improve their offensive line, something that their franchise cornerstone Russell Wilson was begging for in the offseason. They still have DK Metcalf and Tyler Lockett, but they just didn't get better compared to last season. They arguably found a way to get worse. Given how their division massively improved they are going to need MVP Wilson to snag a postseason spot.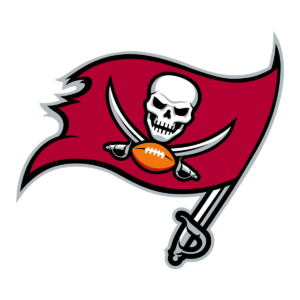 Tampa Bay Buccaneers:
Not much to say about the reigning champions. The Buccaneers are returning with all 22 starters from their Super Bowl run which means they are without a doubt Super Bowl contenders again. Keep an eye on Tom Brady as his age may finally catch up to him, though, we say that every year and he always proves us wrong.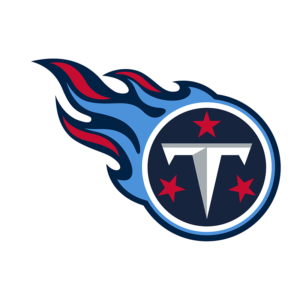 Tennessee Titans:
This offense is going to be fun. They already have Derrick Henry, a 2,000-yard rusher, but now they got an All-Pro wideout named Julio Jones. He will pair up beautifully alongside AJ Brown and Ryan Tannehill, making this offense wildly difficult to stop. However, there is massive concerns regarding their defense as they didn't improve much. Bud Dupree was a good signing, but he is coming off a significant knee injury. Janoris Jenkins was also a great addition, but they lost Adoree Jackson in the process. They are definitely a playoff team but with that defense I don't know if they are contenders.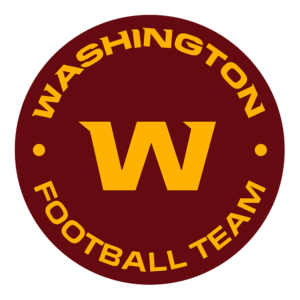 Washington Football Team:
A quarterback away from contention. The Washington Football Team has arguably the best defense in the NFL, led by a number of young players with a lot they want to prove. Chase Young leads the charge and should be even better heading into his second NFL season. Terry McLaurin and Antonio Gibson are terrific talents offensively, but Ryan Fitzpatrick and Taylor Heinicke will be the two quarterback options for them this year. If one of them plays above early expectations, Washington makes the playoffs easily. However, if they struggle then Washington just has to hope that their division is as bad as last year.
So, there you have it, a season preview from our resident American football fan, NFLGirlUK. You'll be hearing from Liz regularly throughout the season so keep an eye out on our blog. Want to add to your experience of watching the games at home? Bag yourself a deal from our Hickory's at Home menu. Our pitmasters have packed it with our favourite smokehouse dishes, all smoked low 'n' slow in the Ole Hickory smokers, which have been chilled and packed, ready for you to heat and eat at home.