The Stadium of Smoke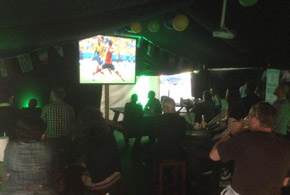 The World Cup 2014 is here and we have taken on the love of Brazil with our very first pop-up restaurant at Hickory's Chester… 'The Stadium of Smoke' or for those Brazilians amongst us… The 'Estádio Da Fumaça'!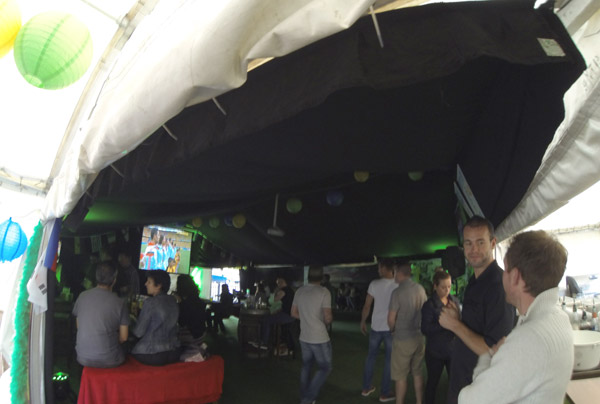 The pop-up restaurant is situated right next door to Hickory's Chester and overlooks the beautiful River Dee.
We are showcasing every World Cup game - from the sweat and tears of the England games to the brutal rough housing of Honduras - and with room for up to 130 guests and multiple TV screens, we hope we have everything you need to make sure you don't miss a single goal or any of the drama live from Brazil this year.
Still wishing you could have flown out there? Well if all of the above wasn't enough we have even thrown in a beach volleyball court so you can save on the air miles but not miss out on the true Brazilian experience... Don't panic bikinis are optional!
To keep your tummies from shouting at you, we have a few Hickory's favourites on offer in The Stadium of Smoke...
Hickory's Hot Dogs
Pot of Pulled Pork Beans
BBQ Pulled Pork Sandwich
Cheeseburgers
Slow Smoked Ribs
Veg Chilli & Tortilla Chips
To be part of the action, don't worry there's no need to book, just come on down, take a seat and let the games begin...
For more information you can contact us on 01244 404000, email hello@hickorys.co.uk or "Like" our Facebook page.