The Open 2014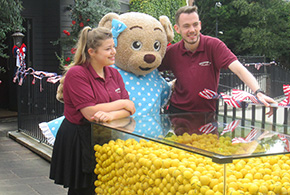 Hickory's Smokehouse in West Kirby have been lucky enough to witness The Golf Open, it may have been our first but it was Wirral's second visit from the competition. West Kirby and Hoylake were filled with the excitement of all the golfers and their entourage arriving. Hotels, restaurants & bars throughout the Wirral and Cheshire were fully booked and golfer watch was on, lots of famous faces to be seen!
We thought it was only right to go along with the golfing theme so we could entertain our guests whilst raising some money for charity at the same time. We had a "Guess the Golf Ball" competition that raised close to £700.00 for Claire House Children's Hospice. The lucky winner was Mark Schoonheim who guessed 11,371 balls just 11 off the actual figure, we treated Mark and his wife to breakfast at Hickory's, travel to the golf, two tickets to the final day and to finish off a meal with us...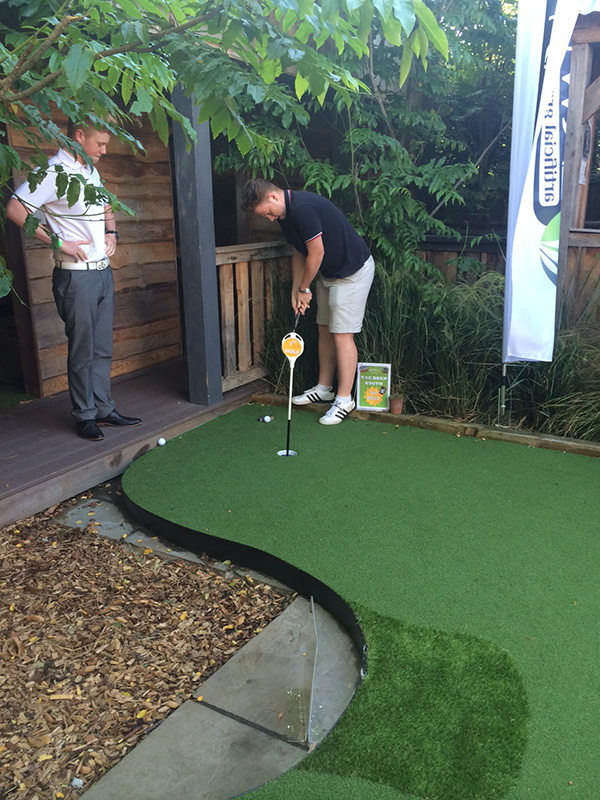 On the run up to the golf we decide that it might be an idea to put our own mini golf course together so we did just that. We were lucky enough to have our own 4 hole golf course ready and waiting the week before the golf started. We love it so much we are going to keep it for the summer (or so we can try and get a hole in one - its a little harder than we thought)
We are missing the golf excitement already, cannot wait for the next time The Open comes to town...