Super Bowl Sunday at Hickorys Chester!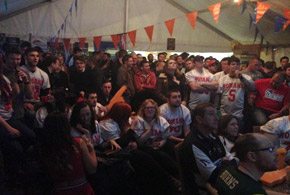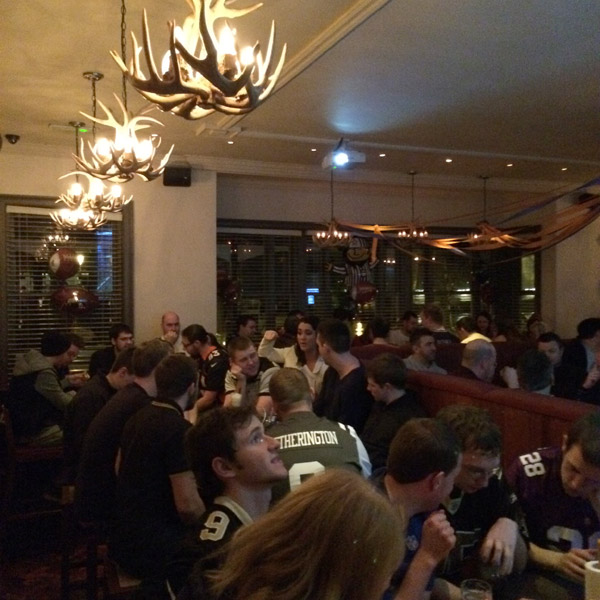 It was Super Bowl Sunday and guests from all over the North West arrived to see the clash between Seattle Seahawks & The Denver Broncos.
Beer towers were flowing, ribs were devoured and wings were nibbled as the crowd witnessed a one-sided affair when the Seahawks romped home to victory. The atmosphere was electric in our new-for-2014 Marquee Tailgate Party and 20 screens showcased the game throughout the venue - not a cricked neck in sight!!
Our cheerleaders and their pom-poms bopped the night away, even showing their dancing skills with a few gymnast moves on the bar top at half time! That was swiftly followed by a fantastic performance (on screen - not in person) by the wonderfully quiffed Bruno Mars who was joined on stage by the Red Hot Chili Peppers. The crowd showed their appreciation as they scoffed their waffle dogs, drank their craft beer and dreamed of next year...