Super Bowl Big Night In!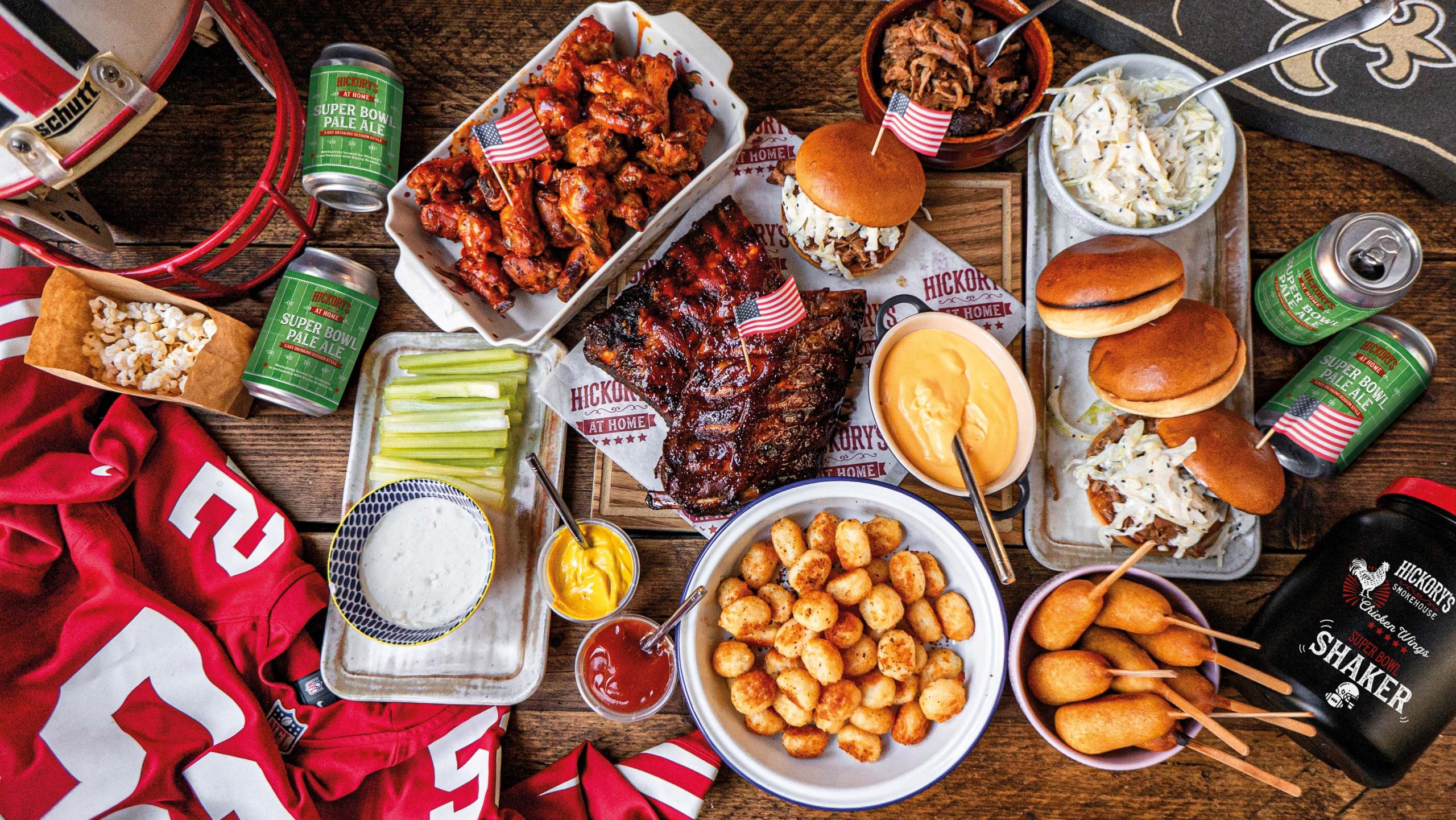 The NFL playoff's are here and the Super Bowl is just a matter of weeks away on Sunday 7th February. So there is no way that we're not going to celebrate Super Bowl LV.
So although you can't join us for our Super Bowl party we can bring authentic game food & classic NFL dishes to you!
Introducing...
THE HICKORY'S SUPER BOWL BOX!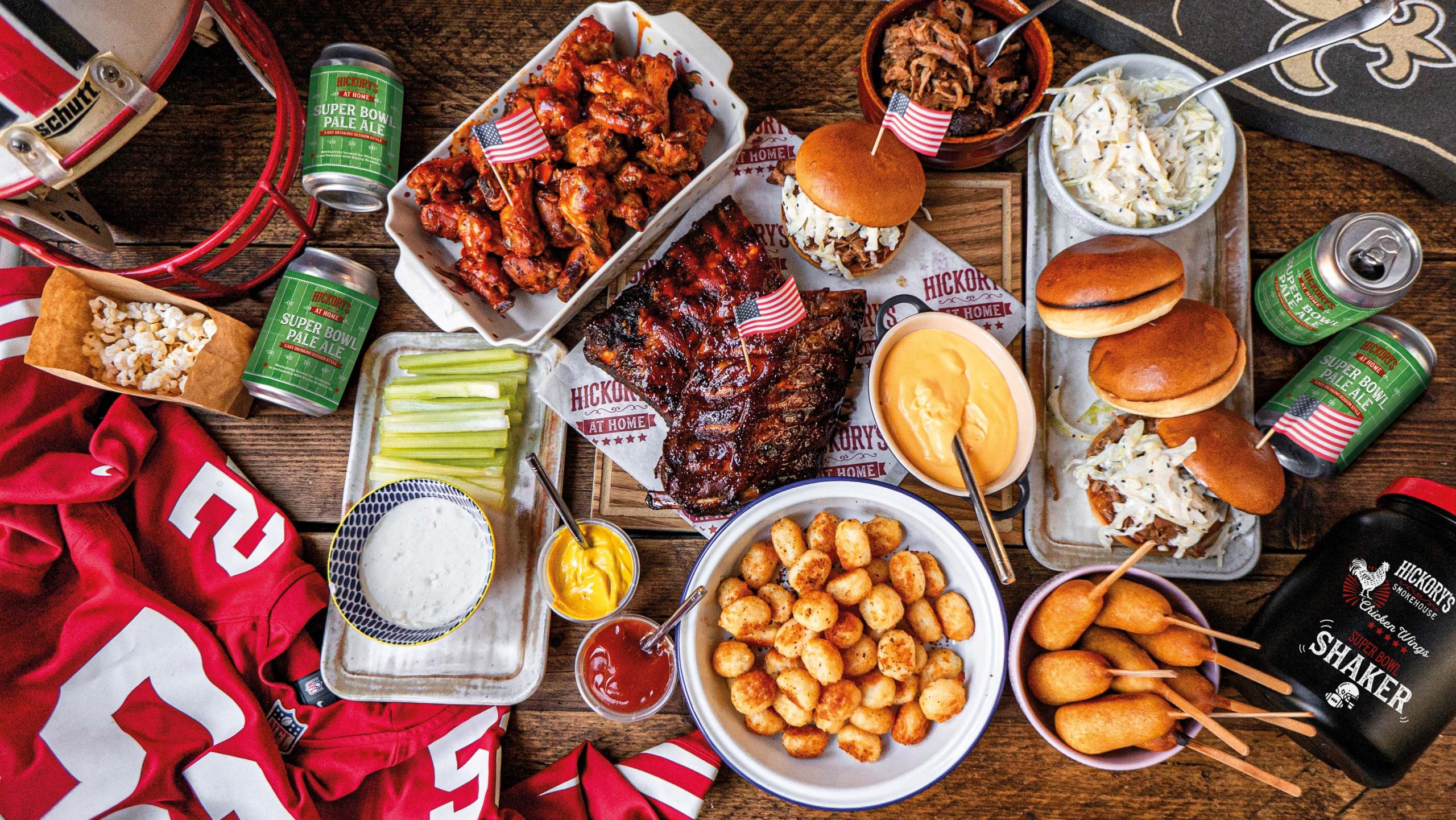 Our Hickory's At Home Super Bowl box is packed with everything you need. From fresh brioche buns filled with hand-pulled barbecue pork to a full rack of baby back Memphis ribs.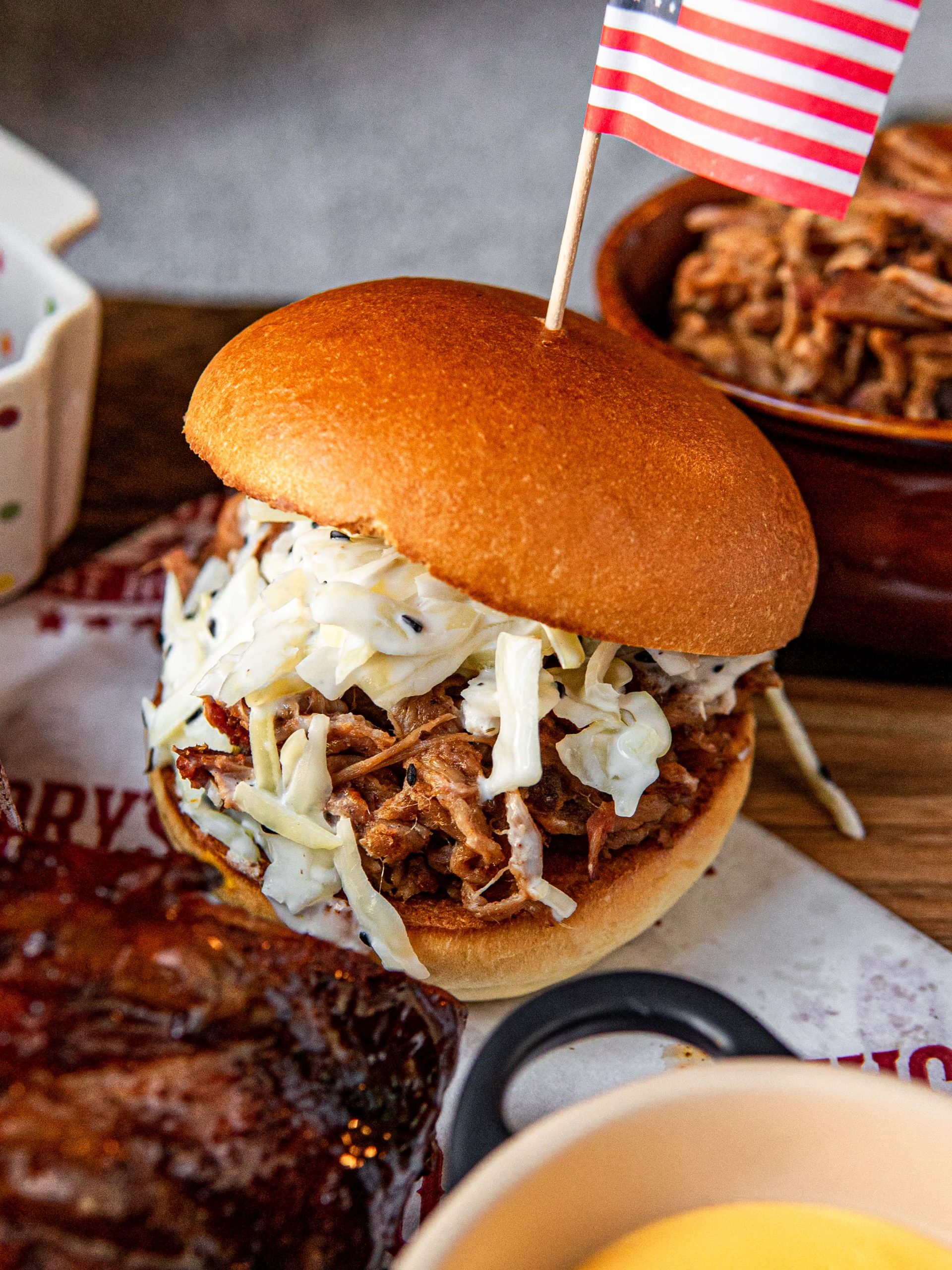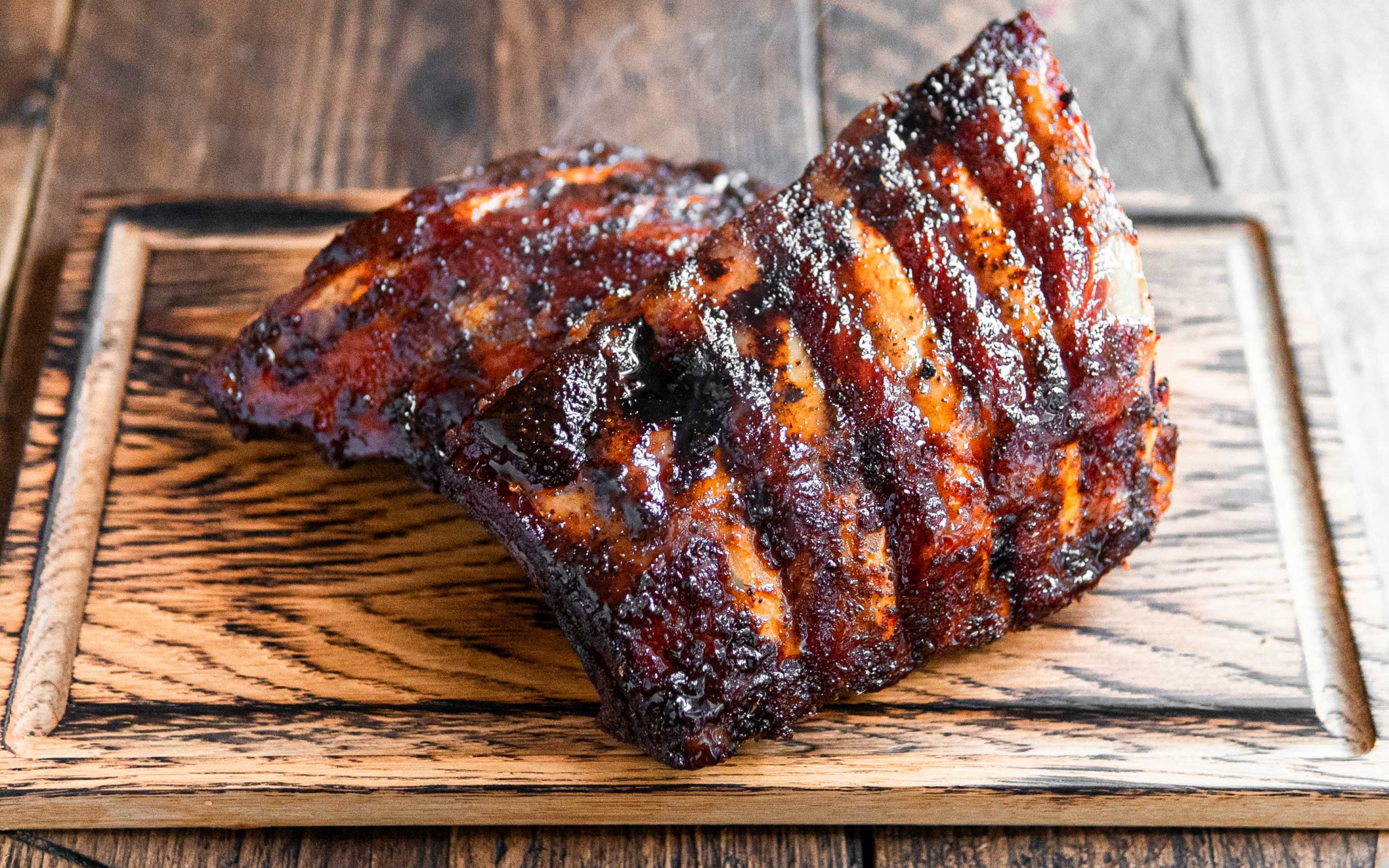 And no Super Bowl Sunday feast would be complete without its signature snack - chicken wings! 24 smoked wings complete with homemade creamy blue cheese dip, celery sticks and your very own wing shaker!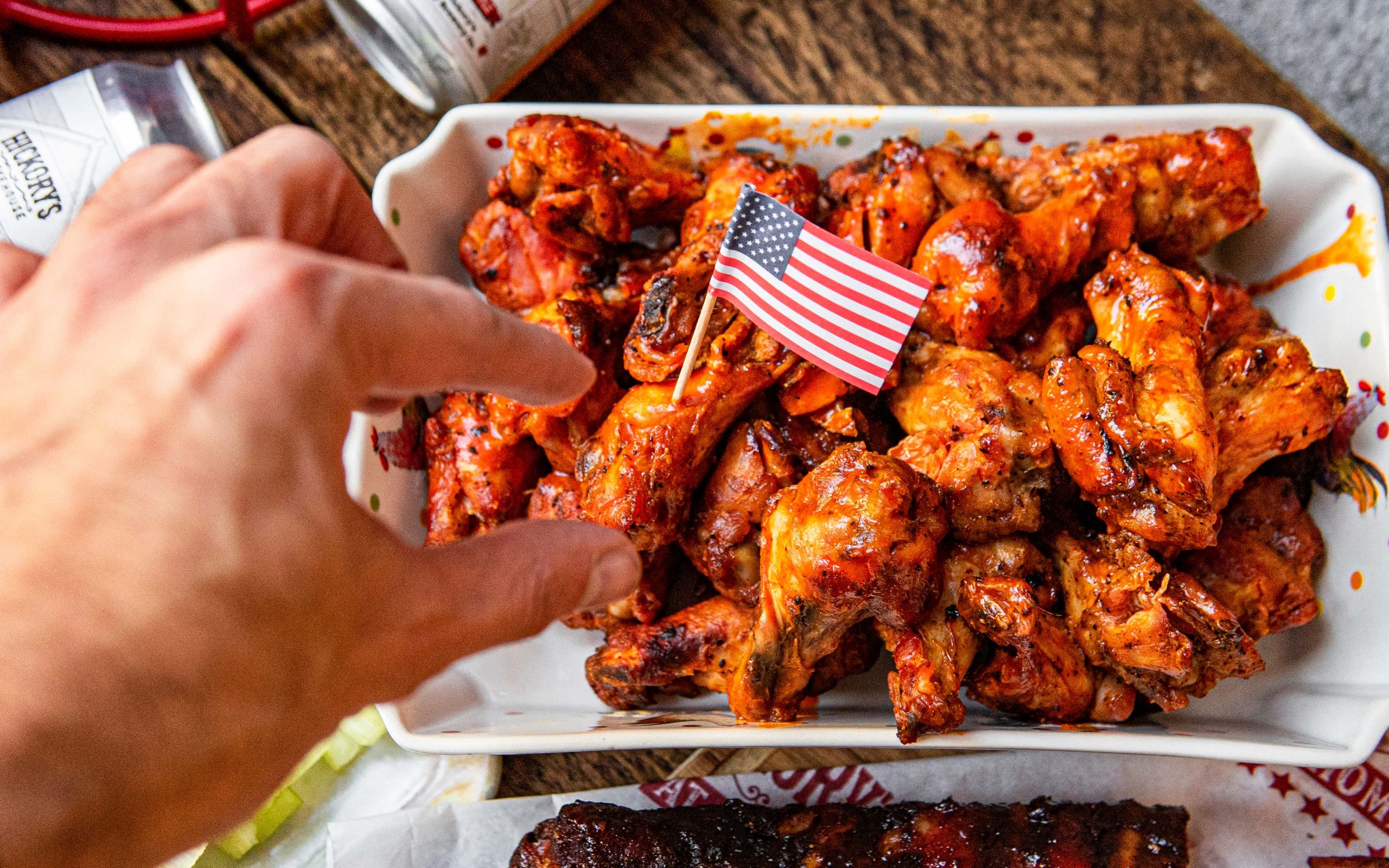 You'll even find classic game day corn dogs - a classic hot dog, dipped & fried in cornmeal batter. And, quite possibly the only place this side of the pond where you can get them! Tater tots with American cheese and Hickory's amazing special edition Pale Ale cans (x 4 cans). That have been especially made for Super Bowl weekend complete the winning line-up.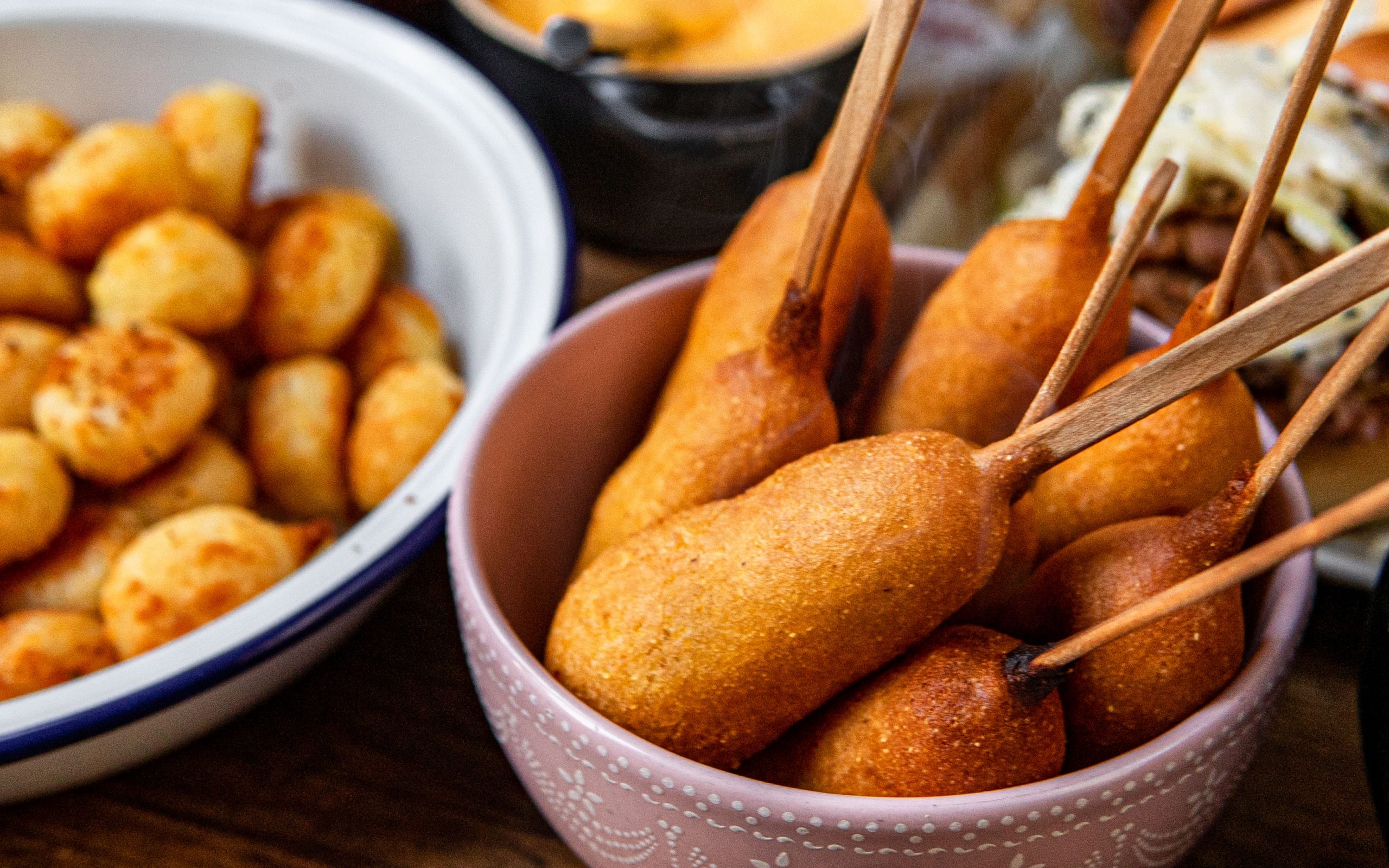 The Super Bowl box is available for delivery from 4th-7th Feb. But if you can't wait until then you can warm up for the main event with the classic NFL Wing & Beer Box. Available from 23rd Jan - 7th Feb.
NFL Wings & Beer Box...
This no-nonsense, NFL blowout combines the holy grail of game day fayre - 48 chicken wings with all the accompaniments. And, 4 cans of Hickory's special edition Pale Ale.
Both boxes are available for delivery nationwide and come with step-by-step instructions on how to re-heat at home.
Coverage starts at 10pm on Sky & Channel 5 so you can make a real night of it. From a pre-game tailgate party with the whole family or half time and midnight feast watching the live concert from "The Weekend" let us help make your game day eats as smokin' as the action on the screen!
We deliver nationwide (there are a few exclusions such as Scottish Highlands, the Channel Islands and Northern Islands) but pretty much everywhere else is covered. And if you order by 11am you can choose next day delivery.
---
The Super Bowl box - can be delivered from 4th - 7th Feb & The NFL Beer & Wings Box from 23rd Jan - 7th Feb.