STAY WARM THIS WINTER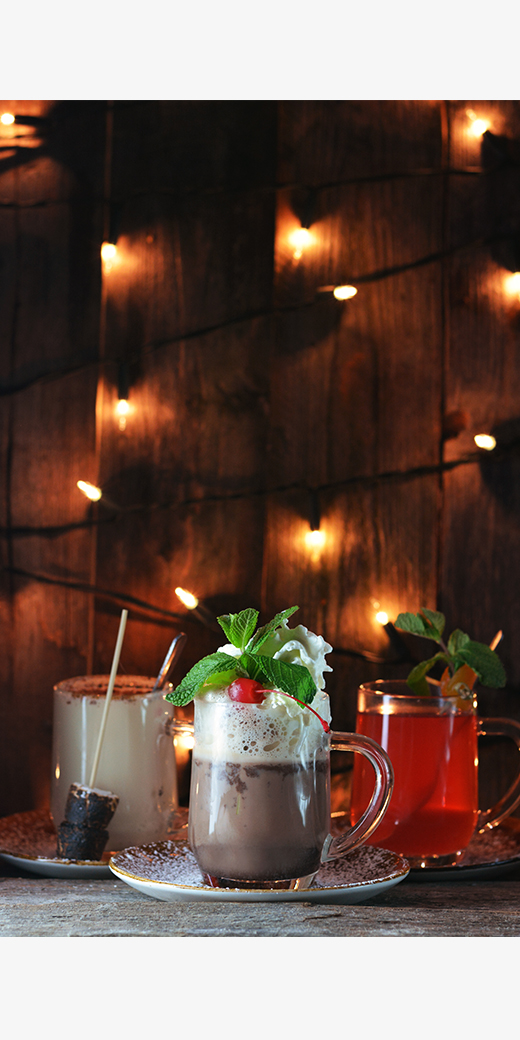 It's beginning to look a lot like Christmas; the halls are decked and we're pouring the Winter Warmers. So, whether you're celebrating with friends, cosying up with love ones or just looking to grab a slice of yuletide magic treat yourself to a Winter Warmer.
Choose from;
MULLED WINE KENTUCKY CIDER -
Cranberry, Apple Cider and Fireball Cinnamon Liqueur
SOUTHERN "EGG-NOG"-
Warming Southern Comfort, butterscotch, milk and cream.
NUTCRACKER HOT CHOC
Lazzaroni Amaretto with minted hot chocolate and lashings of cream.
All at £5.50