Nancy the Alligator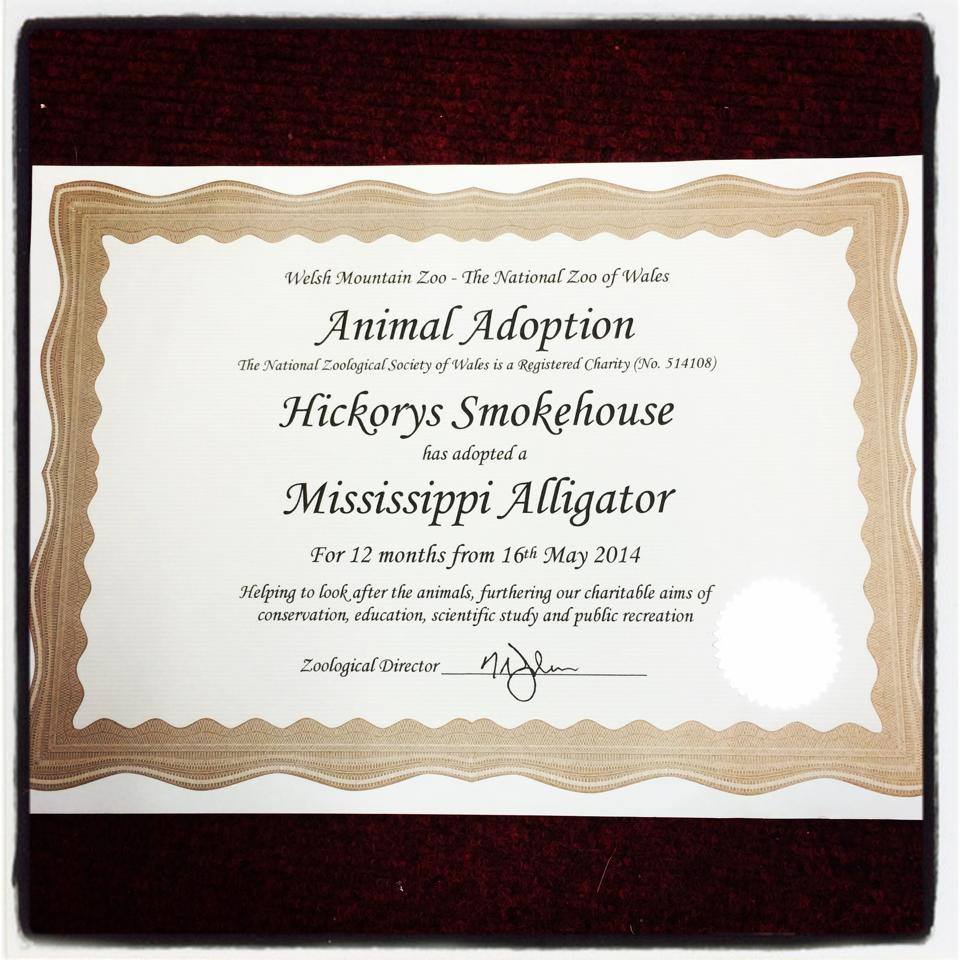 At Hickorys we love to celebrate anything American, so when we opened in Rhos-on-Sea we went to visit the Welsh Mountain Zoo and noticed they have Mississippi Alligators - they are only found in Southeastern United States (better known to us as the BBQ states) so it was only right that we adopted one, we chose Nancy! Don't worry she's not lurking in the garden at Rhos, but warm and cosy in her home at the Zoo, safe to say I am sure she would enjoy a rack of ribs every now and again...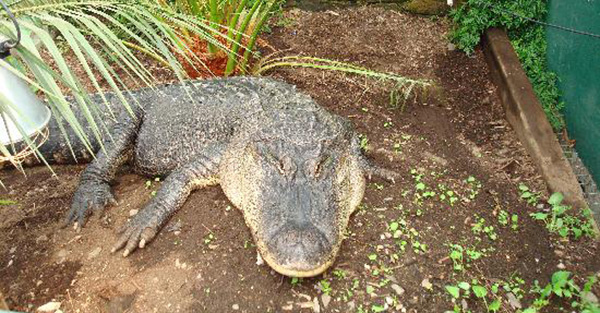 Nancy's diet is pretty health as she consumes plenty of fish - after a leisurely meal she will rest in the water with just her eyes and nostrils above the surface watching the world go by.
Make sure next time you are at The Welsh Mountain Zoo you give Nancy a wave...