Junior Masterchef West Kirby!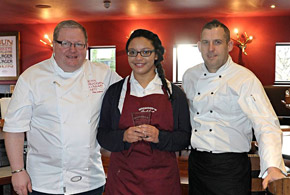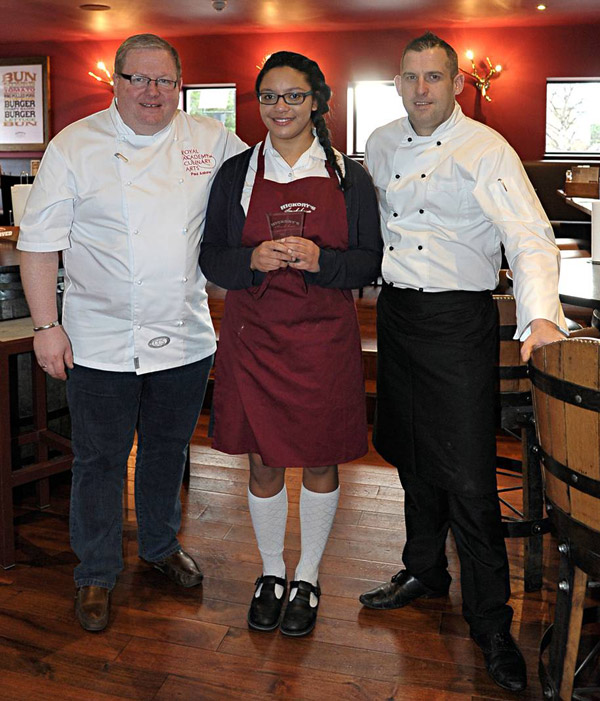 The Junior Masterchef final meant that January was an exciting month for us and several local schools....
Over 100 pupils entered our competition which required them to design, make and price a dish to tie in with our Authentic American BBQ menu.
After a long afternoon of deliberation (and a few rows between the managers) we managed to get the semi-final down to 8 pupils. These 8 had to battle it out in the semi-finals in order to bring it down to our final 4!
Chocolate orange cheesecake, mini burgers, all American wraps and a s'mores slice were the dishes that went head to head in the final. Four judges took to the panel and had the joyous job of tasting the fabulous dishes!! It was a tough decision but after 55 minutes of tasting and talking the judges made their choice......
The winner of Junior Masterchef 2014 went to Amber from Weatherhead with her delicious S'mores slice - based on a traditional American S'Mores cake, this dessert blends a crisp biscuit base with a brownie centre, topped with gooey meringue and drizzled in salted caramel sauce - the lucky lady will have her dish showcased on our menu for a week from Monday 17th February!
Well Done Amber!