Smokin' Hot Win at the Cheshire Food and Drink Awards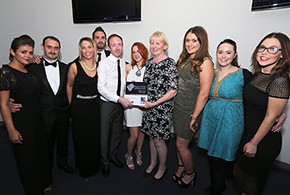 After a busy Easter weekend the team had chance to enjoy a night out at Cheshire Food and Drink awards that takes place every year at Chester Racecourse.
This year we were excited to be nominated for The Best Large Restaurant award. We were nominated along side some great restaurants so we knew the competition was tough.
After a three course meal and a couple of glasses of vino the Hickorys Smokehouse team nervously listened to the winners of the all the awards...
The Best Large Restaurant award was last on the list of several others so the team were on the edge of their seats when it came around to be read out. After hearing the bronze and silver of the award we were sure that we hadn't been place but to much surprise and excitement we were then announced as the winner of "The best Largest Restaurant in Cheshire".... wow, am surprised the tables next to us were not deafened by the screams of excitement from the team!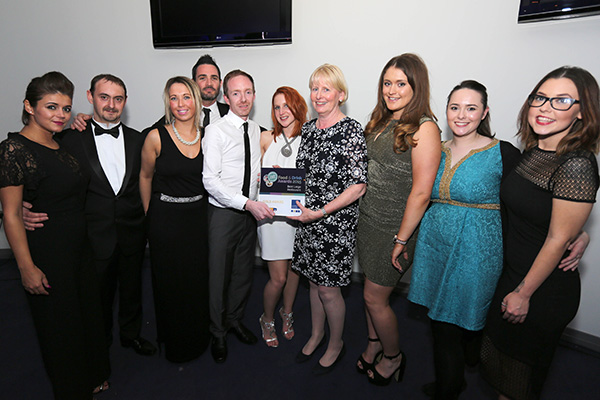 With thousands of votes coming in for the awards it makes our team very proud that so many of our guests voted for us.
The team went onto enjoy celebratory drinks and a little boogie on the dance floor - a well deserved night for them!