Gayda Wine Trip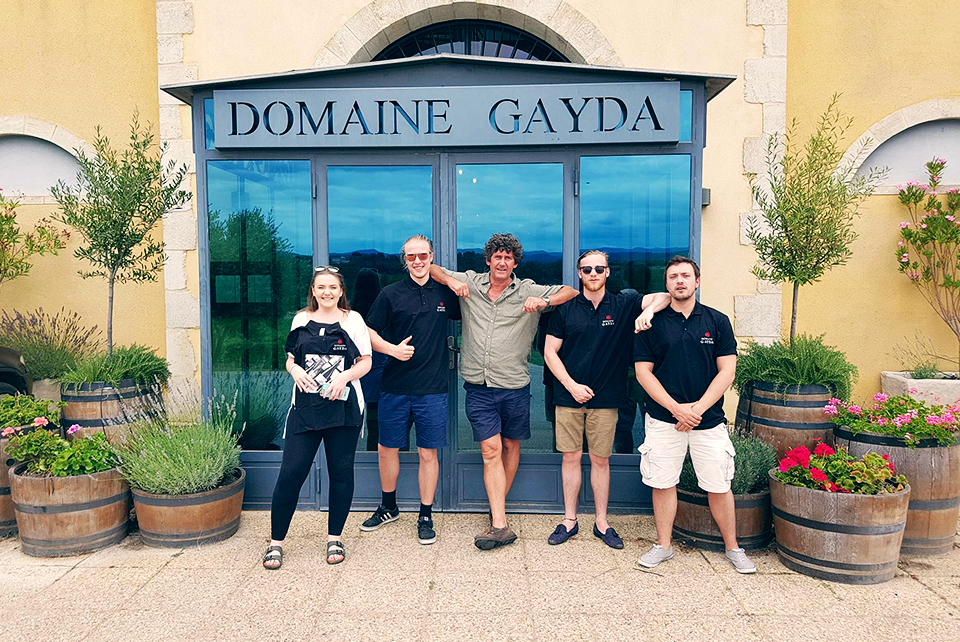 day 1
When we arrived Quentin was all ready for us and made our journey to Domaine Gayda a delight. In the car journey we had so many questions for Tim (Managing Director) but we tried to hold back until we went into the vines and winery.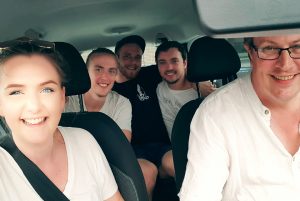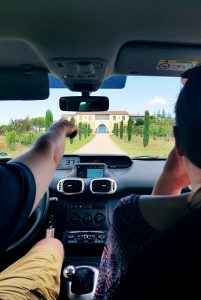 Arriving at Domain Gayda it was hard to believe as it has such a presence, Majestic would be the word I would use to describe it.
"There is nothing quite like a driveway surrounded by vines".
From the moment we arrived until the first glass of wine we found it hard to contain our excitement, everything about the place was incredible.
Amazing rooms
Lovely pool
Fridge full of wine
Our own games room  
Beautiful gardens
Outdoor kitchen/BBQ
What more could you want?
We started by having some wine by the pool in order to take it all in and relax, we couldn't help but analyse the wines while drinking them but we finally got to a point at which we were just appreciating them for what they were.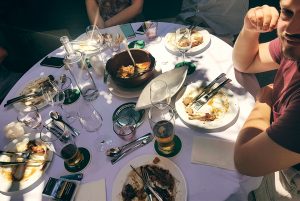 Shortly after, Tim and his wife Barbara came down to join us and made a delightful BBQ.
This was the first time we met the two of them and they couldn't have been more humble.
The incredible wines we had with dinner:
Viognier (my favourite white)
Chardonnay 
Freestyle rouge 
Grenache Noir
They both cooked for us all and ate with us also, it was really nice to be able to get to know them in an informal environment and have healthy conversation during our meals together. Our meal started with a lovely salmon and kale pairing and to follow we had an array of meats from the BBQ but my favourite was the duck sausage! We were so full it was hard to move afterwards.
The wines paired amazingly well and Tim asked us what we would like to drink with our dishes, refreshing to see someone asking us what we would pair with the dishes rather than telling us what to drink. Although the food and wines were a great match the conversation was also something to desire as by the end of the meal Barbara had us all in stitches laughing, including Tim.
We gradually made our way to bed afterwards but not before playing some snooker and more wine of course.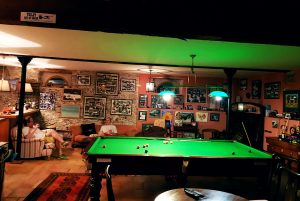 day 2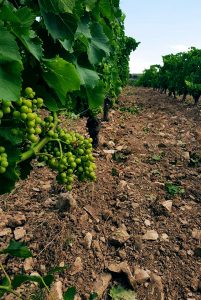 Up at 9am to make our way to one of the many vineyards, we grabbed a quick breakfast and started our journey. When we arrived..
"for me it was a dream come true"
we were surrounded by vines and roman history.
Despite the constant sound of the saccades we were able to listen to the incredible knowledge of wines from Quentin and romantic history from Tim, it really helped set the scene. We were all able to taste the incredibly green grapes and use our hands to understand what stage the vines are at.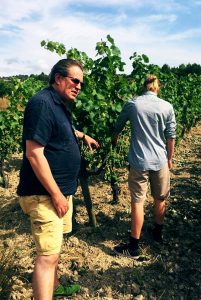 Once the tour of the vines was over we then made our way to Crcassone and entered one of the biggest castles I have ever seen, the reason for Tim taking us there was to taste a traditional dish and this was Tim's favourite place to have it, the Cassoulet. So rich and fulfilling, I could see why Tim likes it so much.
Cassoulet: contains duck, pork, white beans and goose, a classic dish to the south.
After making sure we were all full, Tim and Quentin then took us back to our place of rest to digest our food and enjoy some more of his lovely wine. He made it very clear that swimming in the pool would be perfect for this occasion, we all took advantage of this.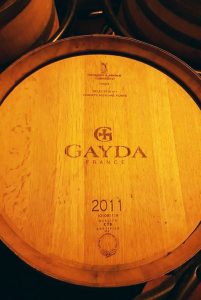 Once we had a couple of hours to relax by the pool we then got changed and made our way up to the winery were there was a BBQ and, yes you know whats coming... more wine! The waitresses started us off on some sex on the beach's, then we made our way onto the wine:
Viognier, Chardonnay, to start with and then onto some of the Flying Solo range.
Viognier and Grenache blanc
Syrah and Granche Noir

"The BBQ was one like no other but i think the atmosphere had something to do with this as we ate our meal and indulged in our wine in front of the sunset."
We said goodnight to Tim and Barbara as they had an early start but Quentin and ourselves made our way back to the pool to try and take in what has happened in the last 24 hours, conversing about all wonderful wines and experiences we had.
day 3
Waking up the next day, we had one last stop before making our way home (the winery).
This is were I started to geek out a little and couldn't stop listening to every word Quentin and Tim were saying.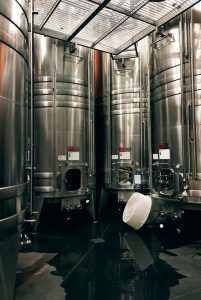 The amount of information was great and I love the fact that Gayda are using so many different methods for such a small winery. It seemed like they were trying everything, from Concrete eggs to steal tanks. We had a incredible meal in Domain Gayda's Restaurant, a 5 course meal and top class wines.
Before we had our meal we tasted most of Gayda's winesFlying solo white:
Flying solo white
85% Grenache blanc 15% Viognier on lees in stainless steel tanks.
Viognier
Grown on Limestone and slate and 6 months on fine lees before blending.
En Passant white
Chardonnay (1/3 in Oak) and Macaque grapes (100% in Vat).
Flying solo Rose
50% Grenache 50% Consult on fine lees for 3 months.
Ending with:
Flying solo red
60% Grenache 40% Syrah on fine lees.
En Passant Rouge
50% Syrah (aged in barrels to soften tannins) 50% Grenache (100% in Vat for freshness).
Chemin de Moscou
60% Syrah 35% Grenache 5% Consult all the grapes grown in La Liviniere.
Villa mon Reve (my favourite red)
100% Syrah this is placed in oak barrel before spending 20 months in an egg tank then 6 months bottle ageing before release.
"The meal was first class and i can easily say it os one of the best meals i have experienced."
Starting with Beetroot Appetiser and "small salmon pie" then onto Veal and tuna puree starter.
For main i had A Duck main that paired with the Cabernet Franc beautifully and finally for dessert an amazing peach tart.
It was hard to believe that the chef that creates this menu is only 24 years of age.
Once this was consumed we made our way back home.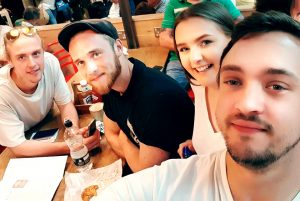 "This was an experience of a lifetime and if you ever get the chance to go, take it!"
Thank you for reading,
Calum Currie