'Flippin' good fun at Hickory's Rhos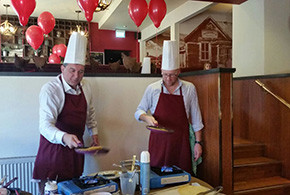 It was pancake central at Hickory's in North Wales a few weeks ago...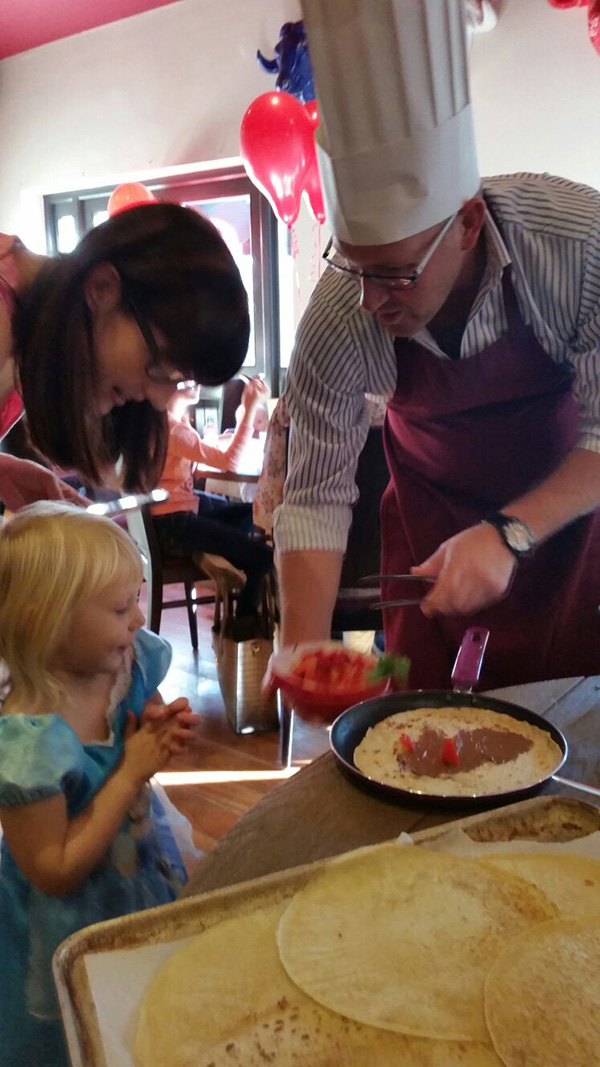 The owner, Neil and Area Manager, Mark took to the gas rings and flipped away all morning making pancakes for our VIK's (VERY IMPORTANT KIDS). They were treated to lots of yummy toppings which they were allowed to decorate themselves.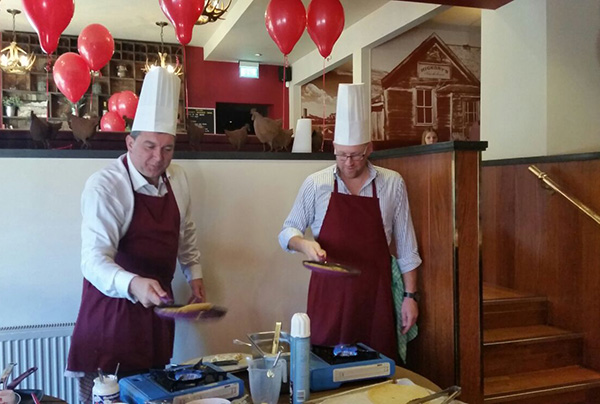 What was the occasion?? Well we just thought we would celebrate breakfast... any excuse to make pancakes and get a little messy.
The VIK's were also treated to face painting, arts, crafts and a very special visit from Cinderella and Rapunzel... there was lots of excitement from all involved.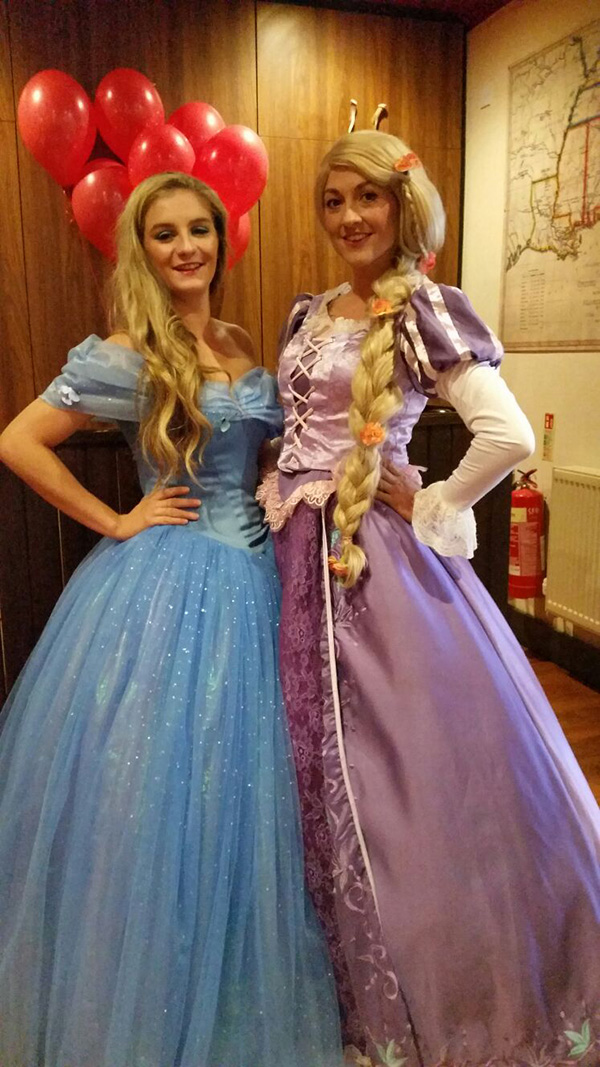 We are already planning the next one... we just need to get those pancakes off the celling first (they weren't as good as they thought, hehehe ssshhhhh don't tell them)