Easter Family BBQ Feast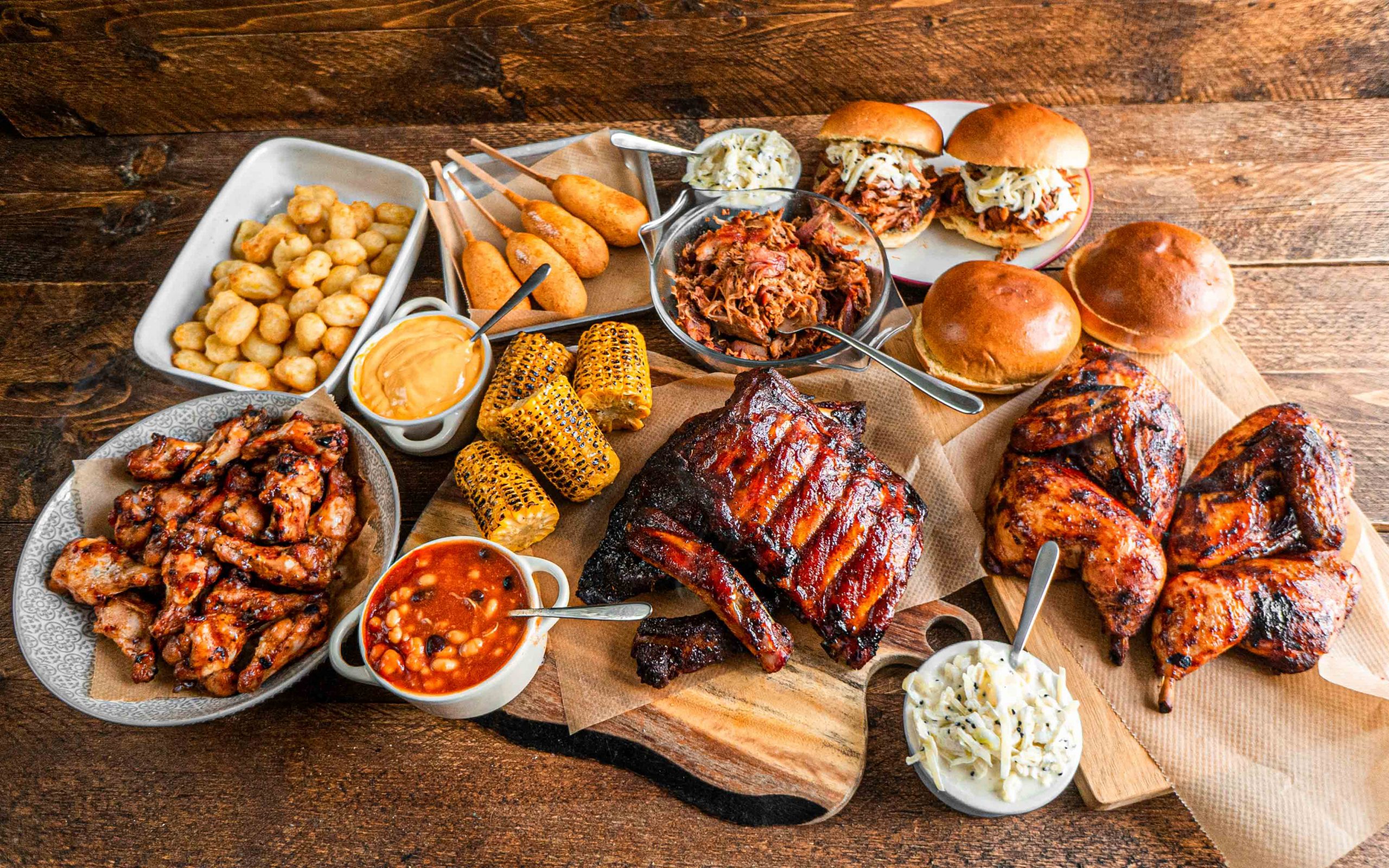 Who's looking forward to Feaster, sorry… Easter!
Easter is nearly here and what better way to celebrate than the whole family, getting stuck into our new Hickory's Easter Family Feast Box. It comes packed with all the smokehouse classics, our newly added tater tots with American cheese sauce, corn dogs and our incredible Milkshake Maker Kit… to shake up your own Cosmic Unicorn shakes.
This is our most epic box yet! When we say it's a "Feast"… we mean it!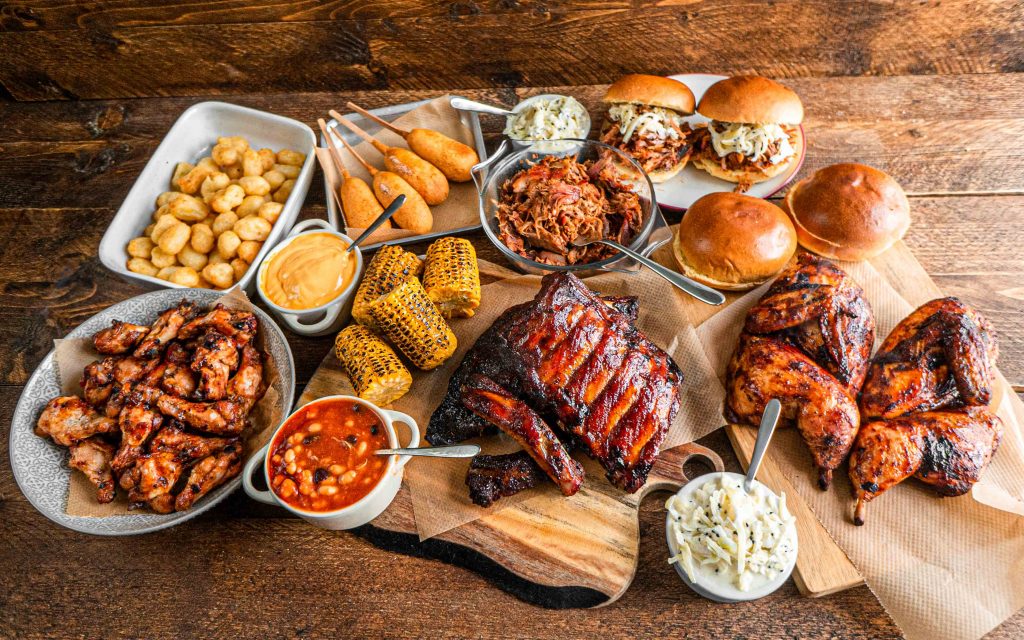 So, what's in the box? It's packed with our smokehouse favourites: A full rack of our Memphis Style Ribs, twelve low-smoked chicken wings, two, smoked half chickens and our BBQ pulled pork. You'll also get two of the latest additions to our Hickory's At Home Menu: tater tots with American cheese sauce and four corn dogs… who doesn't love something deep fried on a stick!? And on the side: BBQ pit beans, corn on the cob, house slaw and four brioche buns to make your own Big Pig sandwiches.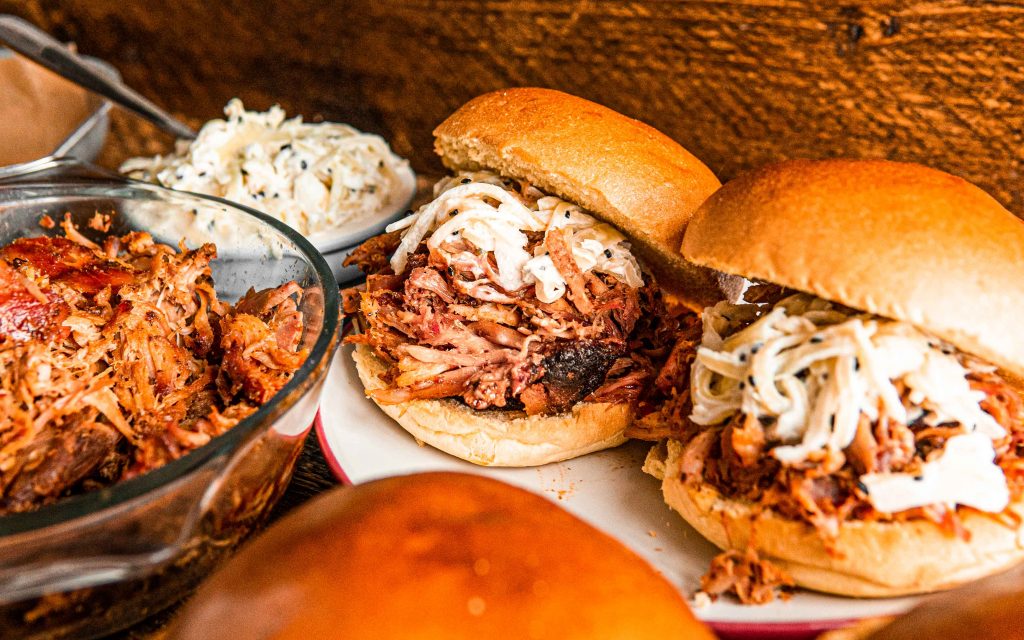 The real show stopper...
The Cosmic Unicorn Milkshake! A strawberry and white chocolate milkshake topped with a little (or a lot!) of squirty cream, our shake sauce and whatever Cosmic topping combination you choose. In the Milkshake Maker kit you'll get: milkshake mix, shake sauce, squirty cream, and all the toppings: unicorn dust, bubble-gum pearls, hundreds and thousands and lollipops. You'll need to add vanilla ice cream to the shake, so make sure you have some in the freezer!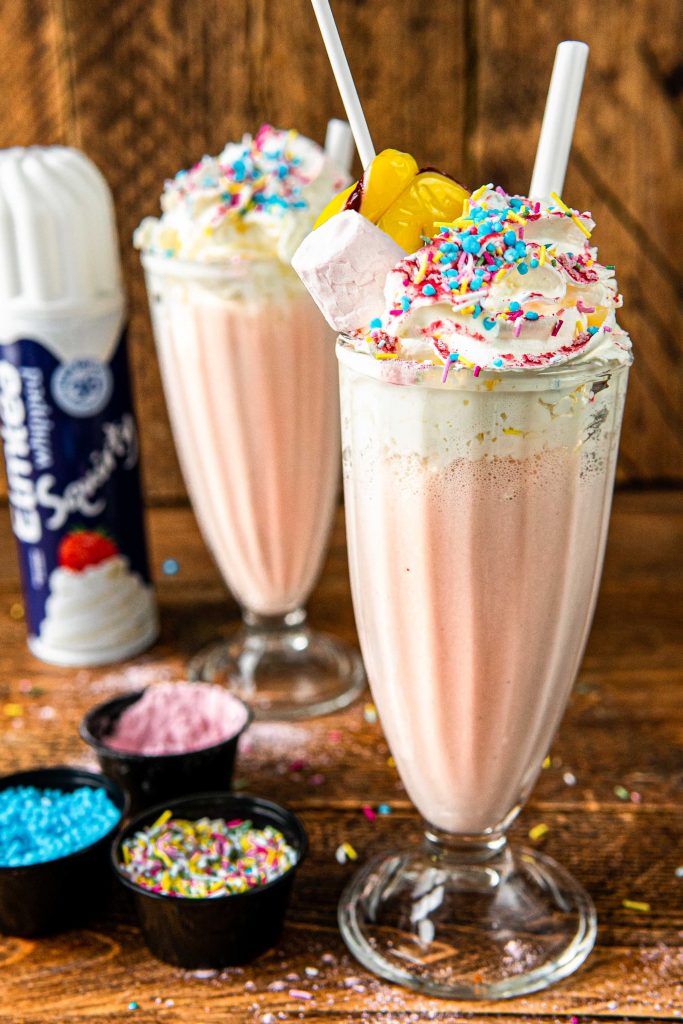 And if that isn't 'wow' enough… we'll be showing you how to serve your Cosmic Unicorn in an Easter egg! Watch this space for our how-to video…
In the box you'll get easy-to-follow heating instructions, giant bibs for when things get messy and a link to the Hickory's Spotify playlist so you can crank up those good ol' southern tunes. And of course, it just wouldn't be Hickory's without some popcorn whilst you wait.
Unlike the Easter Bunny, DPD aren't able to delivery on Good Friday or Easter Sunday, but no need to worry you can keep everything in the fridge for up to 3-5 days. So simply pick Thursday 1st or Saturday 3rd April for an Easter weekend delivery.
So, all that's left for you to do is place your order & get ready for feasting.
---
We deliver nationwide (there are a few exclusions such as Scottish Highlands, the Channel Islands and Northern Islands) but pretty much everywhere else is covered. We aren't able to deliver on Fri 2nd April or Sunday 4th April - so select Thursday 1st April to enjoy on Good Friday/Saturday 3rd or select Saturday 3rd to enjoy on Saturday, Easter Sunday or Monday. And if you order by 11am you can choose next day delivery. Available until 11th April.