Ducktastic Day on the River Dee!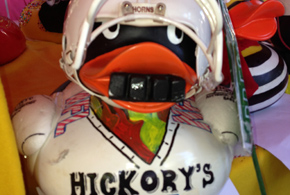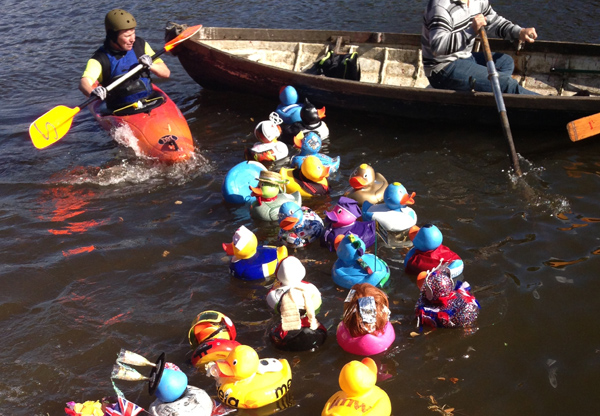 It was a quacking day on the river this afternoon!
The special event took place today at 3pm, 54 Ducks battled against each other to win the title... "King of the River"
Mac The Quarter Quack cruised down the river at a rapid pace - he must have been keen to get back home for some Cheesy chips! This wasnt enough for him to quack over the finish line in first place, the crown was taken by the Beaverbrooks Ducky.
The event was orgainsed by "The Fundraising Department at the Countess of Chester Hospital" to help raise money for their Baby Grow Appeal. They were please to announce that they raised over £13000 from todays activities. Well done to all involved and thank you for a fun day on the river