Celebrating 4th July with a Family Yard Party at Hickorys Rhos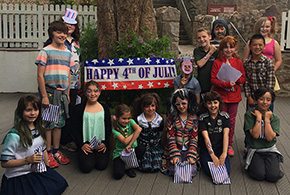 Hickory's Smokehouse in Rhos-on-Sea are excited to be celebrating Independence day this coming Saturday....
We will be embracing the All American tradition in true patriotic style with our first 'Family Yard Party'.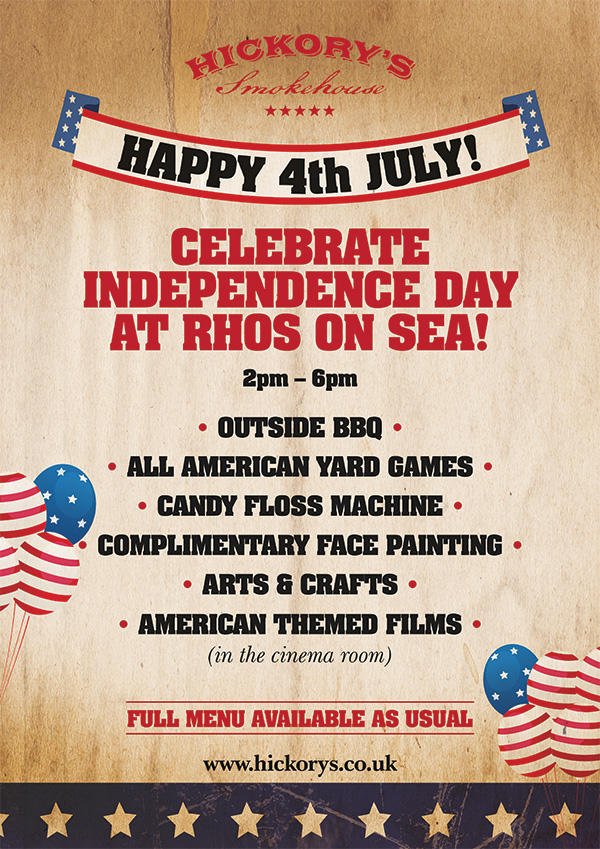 The event kicks off at 2pm and guests can expect candy floss, popcorn, themed crafts, complimentary face painting and authentic smokehouse treats from our BBQ.
There is no need to book and everyone is welcome to come along and enjoy what is set to be a fun filled day. With the weatherman predicting sun sun sun make sure you bring your sun cream and hats!
The 4th July is the main public holiday in the US and Yard parties are huge. Its about getting families together, entertaining the kids and celebrating in true American style
Our garden and terrace will be transformed into a sea of red, white and blue. The main menu will still be available all day.
We have plenty going on to keep kids of all ages entertained, including....
Complimentary candy floss
Arts and crafts
Traditional yard games
Complimentary face painting
American films in our cinema room
Samples of our smokehouse favourites from our BBQ
We look forward to welcoming you to Hickory's Smokehouse in Rhos-on-Sea