Boxing Day and Beyond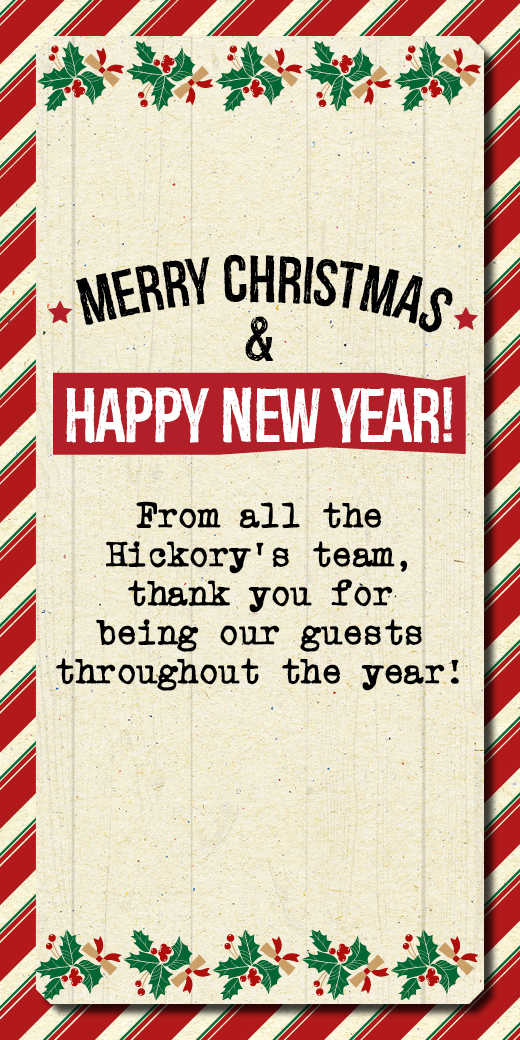 We're open every day in between Christmas and New Year starting on Boxing Day, so trade in the turkey and spend some quality family time recovering from the big day! From breakfast and brunch to lunch and dinner we have got Boxing Day covered! Fill up with your smokehouse favourites, catch some sport or just enjoy a bit of chill time - you deserve it!
Opening times vary across our venues so choose your Hickory's to view the opening hours. All Hickory's are open from 10am on New Year's Day so book your table for the ultimate hangover cure! Load up on carbs and welcome in 2018 with family and friends.