XXXL Roadhouse… One of the 'Top Ten Burgers'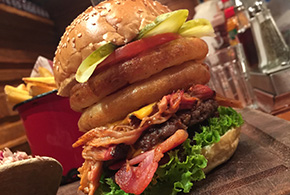 We are very excited to have been named in the Top Ten 'best burgers' in the UK!
Our XXXL Roadhouse Burger has been named as one of the UK'S finest in a poll carried out by leading reservation specialists Open Table.
The super-tasty burger pate is made from a unique combination of aged brisket trim and chuck steak with simple seasoning whilst the finished article is stacked with a mix of authentic Hickory's goodies including Cajun style onion rings, barbecue style pulled pork, crispy smoked bacon, American cheese, salad, pickles and their special 'secret recipe' burger sauce.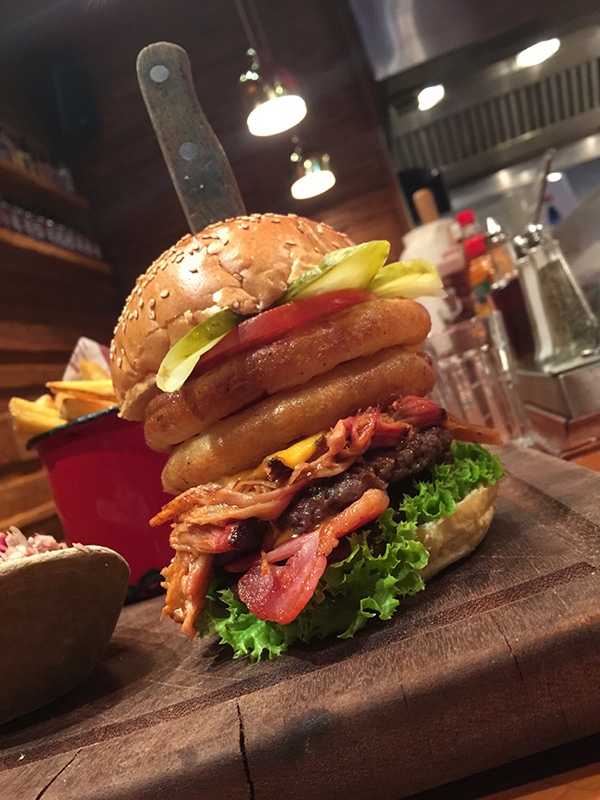 The XXXL Roadhouse has been firm favourite with our guests for years it is one of our most popular dishes and we are just delighted with the fact that our amazing guests have taken the time to vote for us.
Try the XXXL Roadhouse Burger for yourself and tag your pictures on Instagram @hickoryssmokehouse