Barbecue Blowout is.. back!
Spring has landed and for us that can only mean one thing…. grilling season is finally here!
And did you know May is...
National Barbecue Month!
May is National BBQ month so officially time to uncover your grill and start serving up some seriously mouth-watering smoked treats!
But if you would rather leave the cooking to the pro's….no worries, we've got it covered!
Introducing our ultimate Barbecue Blowout...
Think a heaving platter of Tennessee glazed bourbon chicken wings, dry rubbed Memphis baby back ribs, buttermilk marinated southern fried chicken and barbecue glazed Kansas style ribs all served with skin on fries & coleslaw and an ice-cold pint of Hickory's pale ale –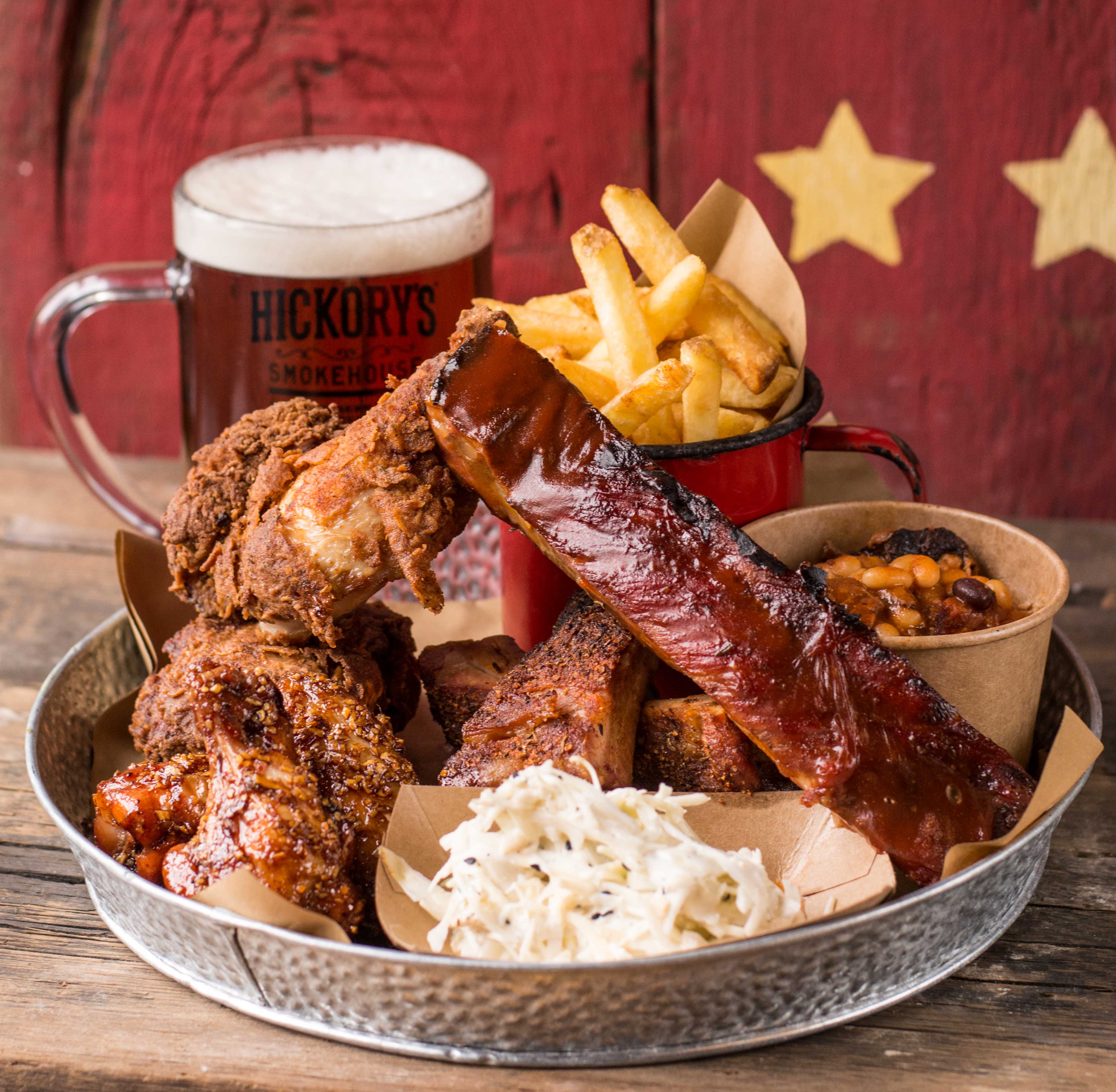 all for a very tasty £14.99!
Available all day Monday - Thursday.
Are you ready to take on the Barbecue Blowout?